Mieko Kawakami exploded onto Japanese cultural scene first as a musician then as a poet and later as a blogger and finally as an award-winning novelist.
Women's writing gained momentum and became a vogue by the 1970s. It may or may not be considered as an offshoot of feminism, as women as a determining factor while expressing her beliefs and voicing her opinions. Women's writing simply addressed a woman's space in the literary world.
But writing under pseudonyms and pen names, women writers all over the world have faced enormous meltdowns and abhorrence.
While feminists clamored for a distinct language and not abiding by the patriarchal tongue, women's writing throughout the ages has succeeded in creating a niche for themselves.
Japan, the land of cherry blossoms, has always caught the rapt attention of the world with out-of-the-box thinking, unheard tales and myths. The nation has produced and nurtured a number of women writers who excelled in creating a whole arena for topics that were unheard of and undiscussed.
Beginning with the Heian period, from Murasaki Shikibu to Sawako Ariyoshi and Sayaka Murata, Japanese women writers have experimented and highlighted that which they found disturbing and worth discussing. 
Here comes Mieko Kawakami
The latest among them is Mieko Kawakami who spun the web around such diverse themes that the world was enraptured with her choice of ideas and concepts. 
Barging into the literary world with her collection of intense poems, Mieko Kawakami has made the world think with a couple of fictional works too. 
Born in Osaka, she can be truly called a multi-faceted person who was a bar hostess, a bookstore clerk and even a singer who released a couple of albums before concentrating on writing blogs and ultimately novels.
Mieko Kawakami's blogs managed to get many hits and the real appreciation began with the publication of her novels Breasts and Eggs and Heaven. These two works got translated into many languages and won many prestigious awards.
"If you want to know how poor somebody was growing up, ask them how many windows they had." These are the remarkable words that capture the interest of readers.
Breasts and Eggs
Translated by Sam Bett and David Boyd in 2020, Breasts and Eggs became an instant hit and a New York best-seller with Mieko Kawakami's interrogation and dilemma over the ethics and rightfulness of altering the female anatomy (breasts) and women being the beacons of hope for the continuation of humanity as a whole (eggs). 
Kawakami has beautifully as well as painstakingly narrated the working-class women's ideas and perception of escaping from the everyday humdrum of mere existence.
The narrator, Natsuko, and a couple of people connected with her (mainly women) propel the story ahead with many unanswered and clueless questions and issues that women face in the contemporary world.
Dividing the novel into two parts, the first part is entirely about the working class struggles and making both ends meet situation of Makiko and Natsuko.
The elder sister, Makiko along with her daughter Midoriko is visiting Natsuko in Tokyo and the entire journey is for the breast implant process that Makiko is planning to undertake.
Working as a bar hostess in Osaka, Makiko is under constant pressure to retain her job, where fresh and younger faces, with better bodies, have become a tough competition for her.
Upgrade and update
In between that, her daughter whom she had out of wedlock, has stopped talking to her all of a sudden and their relationship is going on a stressful course.
Mixing present events with the traumatic past, Mieko Kawakami has tried to point out the focus on the subversion of the gender roles that have been assigned to contemporary Japanese women.
It concentrates upon the hardships that single women in Japan are going through. Both emotionally and physically, alienation and unwantedness engulf their lives.
Kawakami herself has worked as a bar hostess and she has first-hand experience of the jeopardy that ageing hostesses face and this same thing has prompted Makiko to undergo the breast enhancement procedure.
Only with her job could she support her teenage daughter and for that she had to upgrade and update herself physically and mentally.
The second part is more about the urge and confusion that Natsuko goes through while researching materials about the popularity and demand for the sperm donation counters that have helped many Japanese women overcome infertility.
The whole concept of sperm donation and paternity issues have been narrated in a tragi-comic way by Mieko Kawakami. Natsuko even goes ahead and meets up with a donor who turns out to be a pervert. 
Unevenness permeates the whole work, but Kawakami has made her voice heard through her works. Her characters are too raw and too middle-classed, but all their flaws are presented in a highly relatable way.
Natsuko cannot engage in any sort of physical intimacy with a man, but she believes that having a child completes a woman's life and this prompts her to accept artificial insemination.
The ending has been rather abrupt and could have been made a bit better, but, overall, Breast and Eggs can be considered a modern-day saga about women and their choices.
Heaven — an eye opener
Heaven, one of a kind 'torture porn', is all about coming of age and bullying where tenderness and innocence are at stake.
It's a short story where a 14-year-old protagonist is constantly bullied and harassed at school for having a 'lazy eye'. It is an eye opener about the modern-day harassment that children go through while growing up.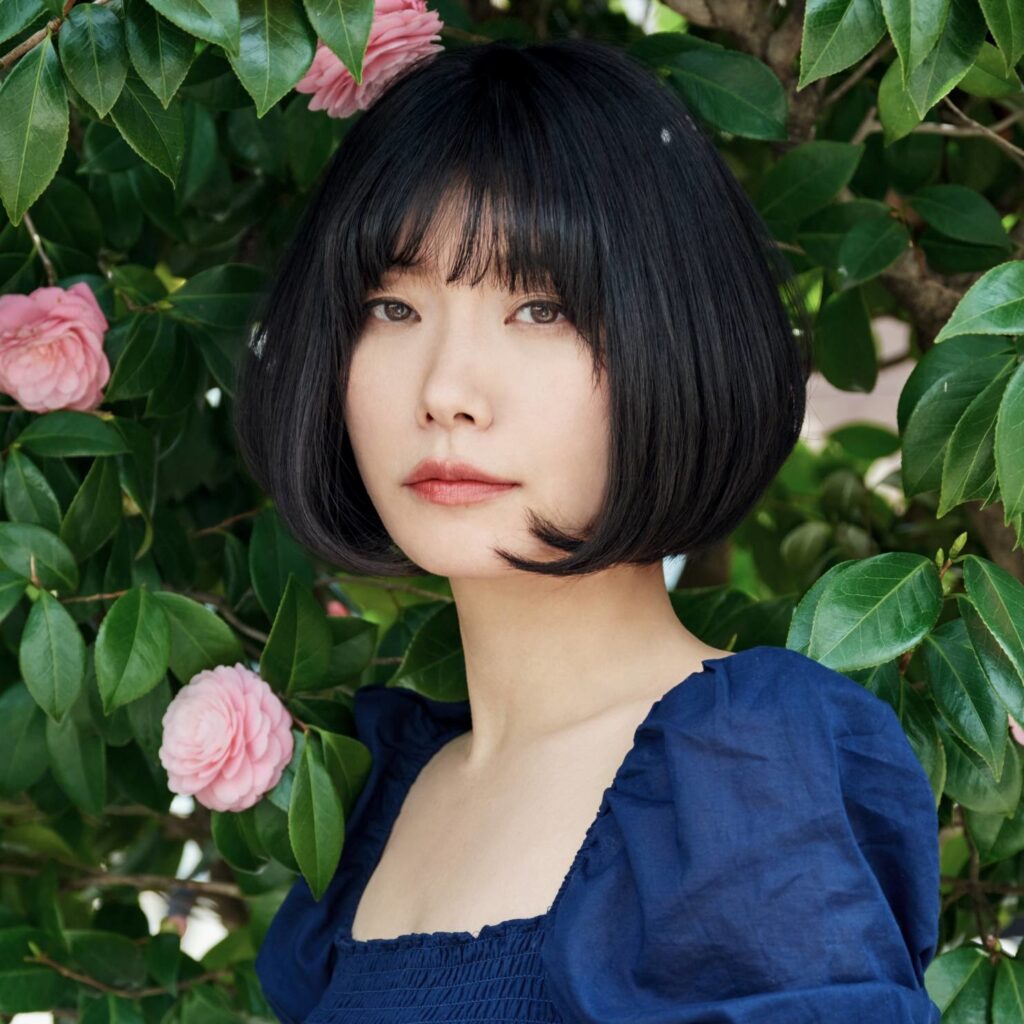 Living with his stepmother, Kawakami's main character in Heaven is a typical embodiment of adolescent sufferings that a man has to face due to physical as well as emotional traumas. The tale takes a different turn when he finds solace and companionship with his fellow classmate, Kojima, who is also a source of constant snickering and bullying due to her unkept looks and mannerisms. 
It is through small letters that they initially begin their friendship, but later they start meeting each other and spending time together.
Kojima equally shares a traumatic past where her mother leaves her father for his inefficiency to provide them with a better life and she decides to live a life sans comfort and luxury. Both the boy and the girl overcome their stifling and torturous existence by being with each other, but their equation is questioned when he decides to rectify his optic issue with surgery.
Public park and open sex
She proclaims that this same defective eye has made her fall for him, but he was unable to understand her. A traumatic situation where the bully boys make them meet up in a public park and force them to have sex openly breaks Kojima into pieces and the timely arrival of a lady stops the boys and girls from leaving them alone. This event destabilizes Kojima, who chooses self-harm to overcome her mental disorder.
The boy and the girl are the representatives of bullied youths who are in constant search for meaning. The statement by one character named Momose "if there's hell, we're in it. And if there's a heaven, we're already there. This is it" rings the magnanimity of the helplessness and cruelty met by the narrator at school and his inability to overcome it.
The novel ends without any closure but with a powerful message to accept the world with all its beauty, cruelty and depth. Even though no positive element is there while ending it, the rather compelling and mesmerizing philosophy put forward by Mieko Kawakami prompts readers to believe in the narrator leading a positive and meaningful future ahead.