Harini Nagendra, an ecologist and sustainability professor has written her first fiction The Bangalore Detectives Club, Book One in The Bangalore Detectives Club series. The idea of writing the book came to her while "digging into the archives to uncover the ecological history of Bangalore". In an interview with IAR's Sanjitha Rao Chaini, Nagendra speaks of her own roots and how her grandmothers' personalities contributed to chiselling out Kaveri's character.
Why The Bangalore Detectives Club and how did the idea of writing this book come to you?
In my day job, as an ecologist and university professor who works on cities, so much of my research has involved digging into the archives to uncover the ecological history of Bangalore. I came across a great deal of rich material unrelated to ecology, which I longed to put into a book somewhere. But as these ideas were churning in the back of my head, the main protagonist – a young woman detective – popped into my head one day in 2007, and demanded that I write a book about her. That's when I well and truly launched the process of writing.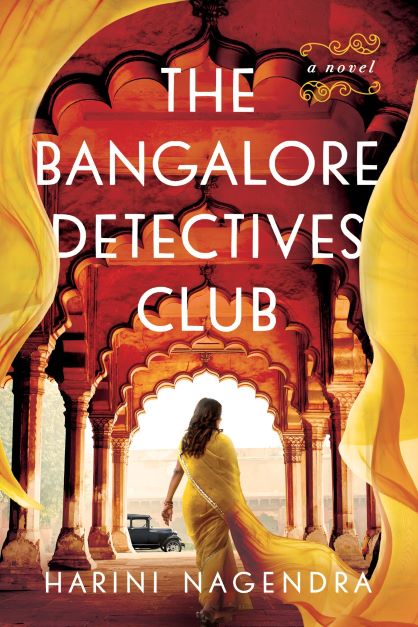 How long did the process take and what kind of research did you put into it?
The first book took me 14 years from start to completion. My research involved consulting a number of archives, including the Karnataka State archives in Bangalore and Mysore, and the British Library in London; the Mythic Society and the Indian Institute of World Culture in Bangalore where I got some wonderful old maps of the city; old newspapers from digital archives; biographies of people who lived in those times, self-published by their descendants.
I also dug into oral memories from my own family, for instance, from my mother, who told me stories of her grandmother who was born in the late 19th century, or my own grandmother who was born in 1907.
How did you conceptualise the character of Kaveri? Any real-life inspirations?
Kaveri really came into my head and onto the page as a full-blown character of her own, making her fears, hopes, and aspirations, likes and dislikes, and vivid personality very clear to me from the start. But certainly, she draws inspiration from strong women in my own family. For instance, my mother's grandmother who was from a traditional family, but a herbal doctor who acted as a midwife, never hesitating to go with a stranger in the middle of the night to an unknown home to deliver a baby, or to treat anyone who needed help because of societal restrictions.
Or my father's mother, who defied her family and went with her sister to a nearby school when they were young children, demanding that the headmaster teach them too. They were women who raised large families and ran their homes with great attention to detail. But they were also formidable women, forces of nature really, who managed to do achieve a lot despite the constraints in which they were placed.
You have written non-fiction titles such as Nature in The City and Cities and Canopies. Are you working on any non-fiction titles?
Yes, absolutely. Seema Mundoli, my co-author on Cities and Canopies, and I have just completed a children's non-fiction book, 'So Many Leaves', published by Pratham Books. And we are writing a book on water, tentatively titled 'Shades of Blue: Connecting the Drops in India's Cities' for Penguin India, to be published later this year or early next year. It's an interesting time, working on fiction and non-fiction in parallel.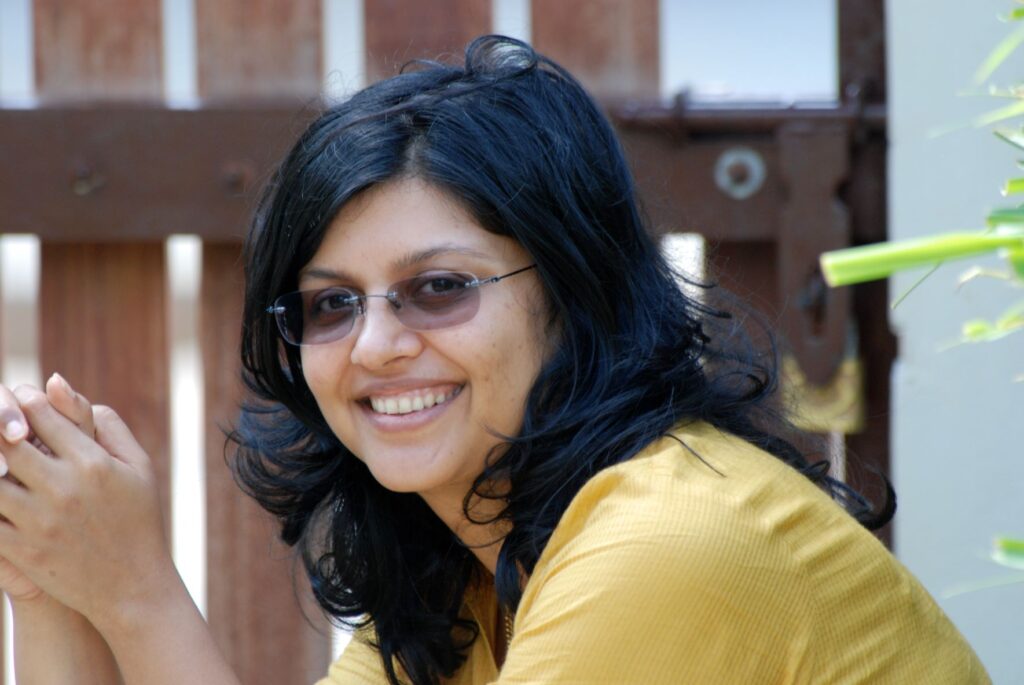 Author Bio: Harini Nagendra is a Professor of Sustainability at Azim Premji University, Bangalore, India, and the author of Nature in the City: Bengaluru in the Past, Present and Future (Oxford University Press, 2016) and Cities and Canopies: Trees of Indian Cities (Penguin, 2019, with Seema Mundoli). She received a 2013 Elinor Ostrom Senior Scholar award for her research and practice on issues of the urban commons, and a 2007 Cozzarelli Prize with Elinor Ostrom from the Proceedings of the US National Academy of Sciences for research on sustainability.
Your book has a bonus chapter on recipes. How did the idea pan out?
I love the genre of culinary cosies – typically American, and often focused on baking rather than cooking, these are books where food features very strongly in the plot, and reading instantly makes you hungry. These books are usually filled with recipes, either embedded through the plot or at the end. I love food – cooking and eating both!
To me, food is culture and history, and one of the things I wanted to do through The Bangalore Detectives Club is to showcase the traditional recipes of south India, especially of Karnataka, which are rarely seen outside the region.
So, I planned to have recipes at the end of the book from the start. Fortunately, my publisher agreed! From here on, all subsequent books in the series will also have recipes.
Read an interview with Shashank Sinha on his book
Delhi, Agra, Fatehpur Sikri: Monuments, Cities and Connected Histories
Tell us about your writing schedule. Do you have a particular time and place you like to sit down and put down the notes and plots?
It's impossible for me to find a standard time to write each day. I have a very busy day job which includes teaching, research, academic writing and administration. I try to squeeze a bit of time every day – preferably at least three days a week for an hour or two, followed by 2-3 hours on weekends. The days I am free and times of day when I can write are very variable, sometimes early morning and sometimes late night – but as long as I find some time to write across at least three weekdays, I'm satisfied.
I typically write at home, in my home office or bedroom, wherever it's most quiet – with a strong cup of Indian chai close at hand.
Authors/books you love to read from this genre
I especially love Sujata Massey, and her Perveen Mistry books set in colonial Bombay – and Abir Mukherjee's Wyndham and Banerjee series in colonial Calcutta, as well as Vaseem Khan's Persis Wadia series, set in newly independent India, in Bombay.
Among UK historical crime authors, my favourites are Agatha Christie, of course, and Catriona McPherson who writes an incredibly atmospheric Dandy Gilver series set in 1920s Scotland, as well as Rhys Bowen's superbly entertaining Royal Spyness series, which features a young woman amateur detective who is helped – or hindered, depending on which way you want to look at it – by being related to the Queen, and 34th in line to inherit the throne.
All the women in these stories are handicapped by being from 'good society' and therefore expected to follow a long list of societal protocols on appropriate behaviour – but they manage to get around these constraints with wit and ingenuity. I find them all fascinating and would strongly urge everyone to go and buy these books and discover new authors.
Write to us at [email protected]