Learning and unlearning at each step is an important process for an Odissi dancer, taught my guru. Amid covid 19, joining hands with Teach for India, I started designing online art-based academic curriculums and teaching underprivileged children.
Soon, with my guru Ranjana Gauhar-ji's blessings, I was performing Odissi and touring independently in solos as well as in collaborative works. It was a matter of immense pride and joy knowing the role an artist played while representing their form at the national level and even the country, internationally.
However, it also made me value the lesser-known local spaces which were reachable to more practitioners and viewers. Continuing to perform at such offbeat venues enabled a sense of being rooted. A reminder that it is the art that's above all else.
I'd curated and conceptualized a thematic solo Odissi recital showcasing my guru's choreographies. Titled 'Rasa Manthan', it was about the churning of the artist and the audience in an ocean of emotions and bliss, of bhāva and rasa simultaneously.
The show was graced by senior dancer Sonal Mansingh, MP, who especially congratulated my parents for facilitating the rigorous and dedicated period of dance training under my guru. Euphoric moments followed as I were to dance to live music by a team led by my guru on the manjira. She sat right by my side, while I danced on the stage. Overwhelmed, I was in tears at the end of the performance. I touched my guru's feet. This was a moment of utter gratefulness and surrender towards a person who had made me come a far way through all the ups and downs.
Guru's interventions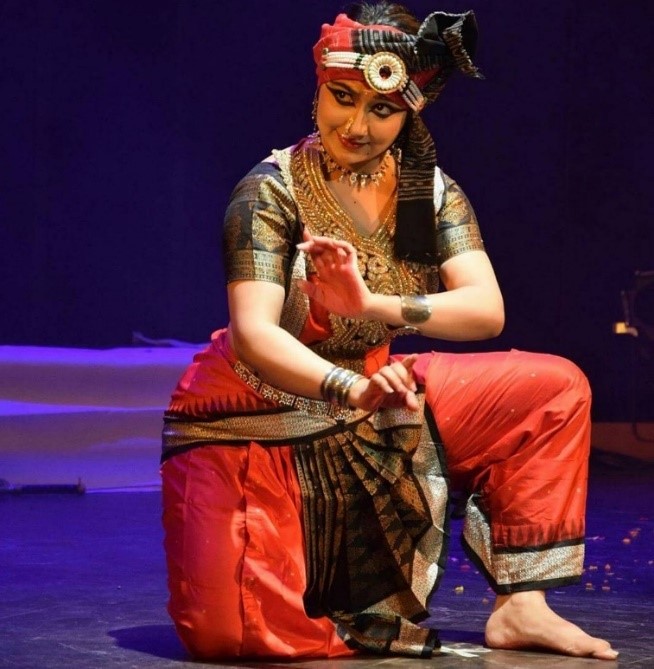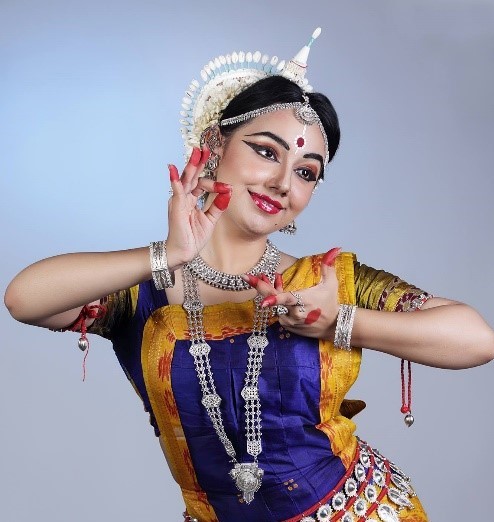 My guru often broke my barriers of complacency by challenging m to portray lead characters in her dance-drama productions like Rabindranath Tagore's Chitrangada, Nal-Damayanti and Jhansi Ki Rani, to name a few. Her background in theatre was a gift to her disciples as it gave us a chance to learn from her the art of immersing and losing the self to become one with the character being portrayed.
While working on a production named Kabir, I also got a chance to assist my guru in the research, recording, choreographic and scriptwriting process. Yet another insightful experience that developed a fresh aspect of my dance education under her.
I was fortunate to post-graduate in philosophy from Delhi University. My MA at Lady Shri Ram College for Women broadened my thought process with writings from thinkers on ethics and art aesthetics. They empowered me by helping me realize the power of change through art and thus pushing to ask questions about the true purpose of it and my role as an artist in the larger social context. This led me to work as a dance associate and consultant with an NGO named Nayi Udaan and conduct numerous workshops/lecture demonstrations for children from low-income families.
Pandemic-time mission
This year, amid Covid-19, I began a fellowship with another NGO called Teach for India. That was to design and use online art-based academic curriculums for teaching, using dance-music as an enabler for children to express themselves and become emotionally literate. The accessibility of classical arts has often been restricted to the privileged.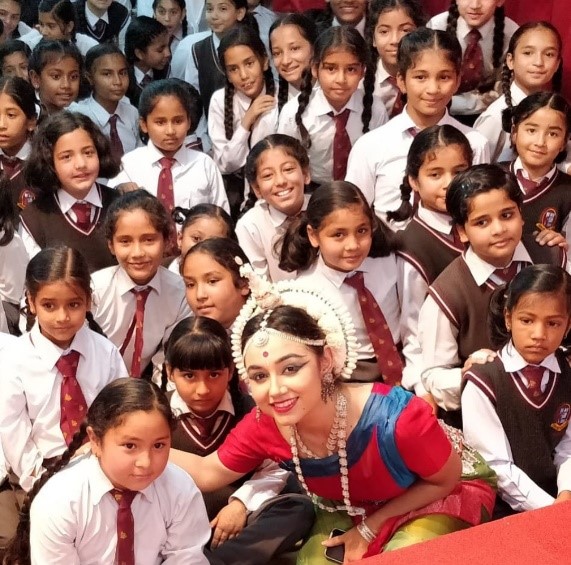 Initiatives like these helped me reach out to an audience that perhaps needed art in their life the most. I also worked on creative video pieces using easy-to-comprehend abhinaya in order to express over poetry based on languages other than Sanskrit so as to reach wider audiences. I also worked to spread social messages through classical arts amid the challenging times of the pandemic.
Keeping in tune with the digital medium , I was a part of numerous online festivals and video project collaborations for social causes and fundraisers. I researched, wrote and curated a photo series in collaboration with art photographers on social media titled 'Sandhya — Sundown at Puri', recreating and rethinking the dancing sculptures of Odissa temples in today's context. Also, 'The Becoming' — a photographic series of backstage reflections and what goes into the making of a performance. As part of the teaching faculty, I continue taking classes at Utsav — my guruji's Odissi Dance Academy.
As classical dancers, our aim is to take our guru's work and lineage forward with utmost sincerity and by really making it our own. Additionally, I also hope to be a socially-aware artist with a strong voice and contribute by applying all that is taught to me—both creatively and thoughtfully. All this, to be a drop of continuity and growth in the endless ocean of Odissi.