Nrithyati captivated audience with mesmerizing performances by young artistes.
On International Dance Day, dancers around the world celebrate in various ways. In Thrissur, Navaneetham Cultural Trust presented five dance forms by young artists, titled 'Nrithyathi'. Their captivating performances made the event a remarkable one.
Perhaps the highlight was the opening recital of Mohiniyattam by Anagha Shanmughan, congenitally a Down syndrome girl with exceptional terpsichorean talents. Through her art, she demonstrated how challenges of societal norms could be broken down with dedication and hard work. The two numbers she presented were a testimony to this.
She opened with a varnam, 'Kapada kanthan' that delineated Krishna's mischief of stealing the butter. But during this attempt, the stand on which he stood to reach the 'uri' slips and he hangs on it. Gopis makes fun of him over this. In the second part, as an act of revenge he steals the clothes of the gopis taking bath in the river. When they entreat to him for their clothes, he tells them to raise their hands and ask !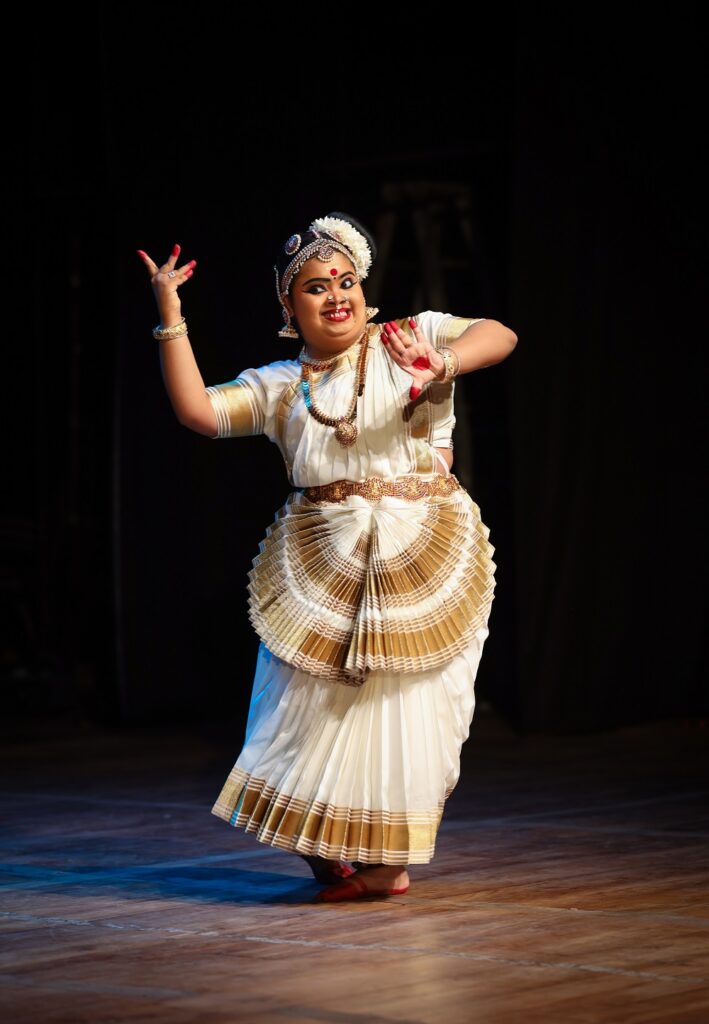 Anagha demonstrated exceptional skill in both nritta and abhinaya. She could do justice to the number that was composed in Nattakurinji and adi. Equally proficient in Bharatanatyam and Kuchipudi, she had won A Grade in Mohiniyattam and Kuchipudi in the state school youth festivals in 2016 and 2017. She is also a graduate in History.
Devika Sajeevan began her Bharatanatyam recital with an Abhang choreographed by Vaibhav Arekar. Episodes culled from Ramayana like Thataka vadha, Ahalya Moksha and Sita Swayamvara were presented with élan. Composed in misra raga and rupakam talam the number could bring out her histrionic potential as well as nritta.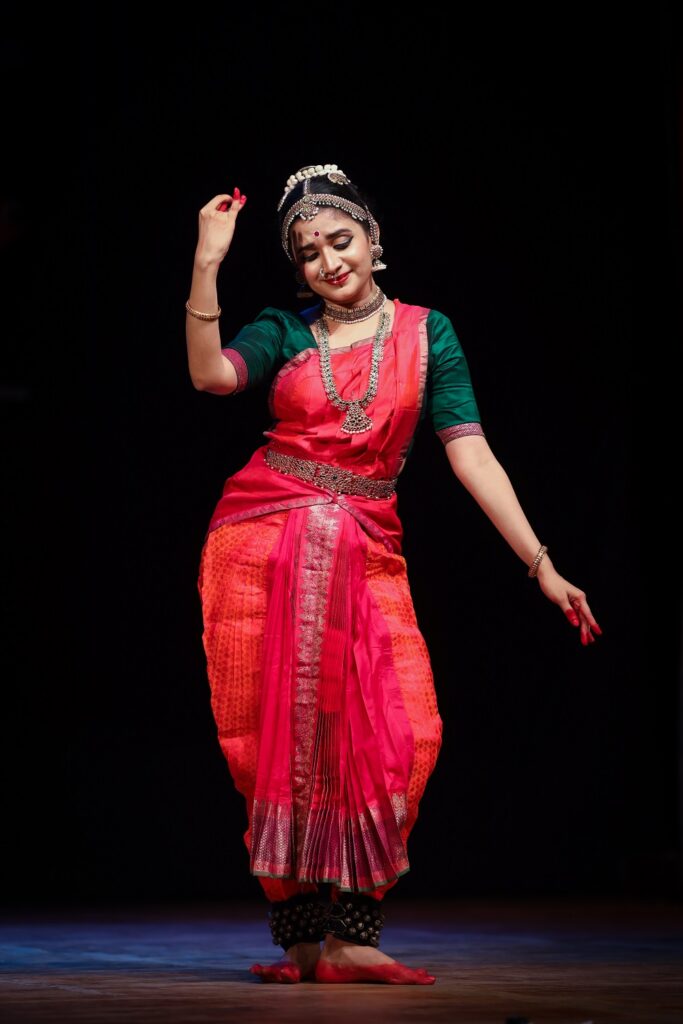 The second number was from 12th Ashtapadi, 'Pasyathisidisi rhasi bhavantham'. Radha is in total despair as she is unable to bear the absence of Krishna. Her Sakhi goes in search of Krishna to plead with him and request him to come to Radha. Devika could evoke the feelings of Radha bewitchingly. The composition set in raga Vasanthi and mishrachappu was a choreography of Manju Ajeesh and enchantingly sung by Bijeesh Krishna.
Exceptional abhinaya
Kalyani Menon Harikrishnan, the youngest among the dancers, took up 'Mukkuthi', choreographed by her renowned guru Nirmala Panikker. Incidentally, the 'Desi' item that was discarded in the past was revived by Nirmala bringing out its spiritual connotation. The dancer is desperately searching for her lost nose ring. But after some time, she remembers that it was not an ordinary ornament but one that belonged to Devi Kanyakumari. Nirmala has interpreted that the search was only an endeavour for self-realistion since all Indian art forms, according to her, aimed at mokasha.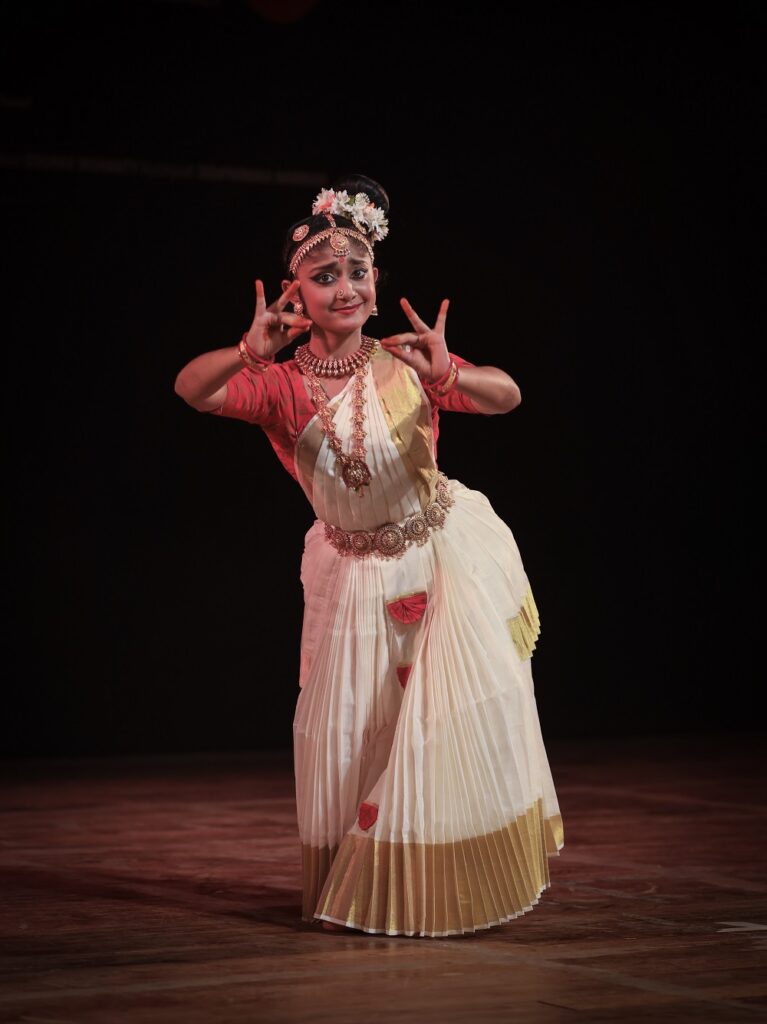 Kalyani's netrabhinaya was commendable and the act of searching for the ornament brought out the best of her abhinaya.  
The essence of Kathak was delineated by Radhika Arora an accomplished dancer and choreographer with excellent academic records. After the dhyan sloka on Siva, " Vande Shambho umapathim", she embarked on the various techniques of the dance form like Thaat, Udaan, Aamad, Paran and Thihai. They were based on Teen taal of 16 beats. Composed by her guru Dr Shashi Sankhla, it was based on Taal Dadra of six-beat cycle.
 Alluring were the innumerable chakkars she executed, almost non-stop which elicited wild applause from the audience. The rhythmic perfection of her footwork was specially noteworthy.
Mastery over nritta
The 19th Ashtapadi, 'priye charuseele' presented by Sourav Mohanty was a striking paradigm of how a male dancer could evoke lasya feats quite impressively in Odissi. A furious Radha sends out Krishna as she was convinced that he came to her after making love with gopis. But Krishna returns to her to apologize by falling at her feet.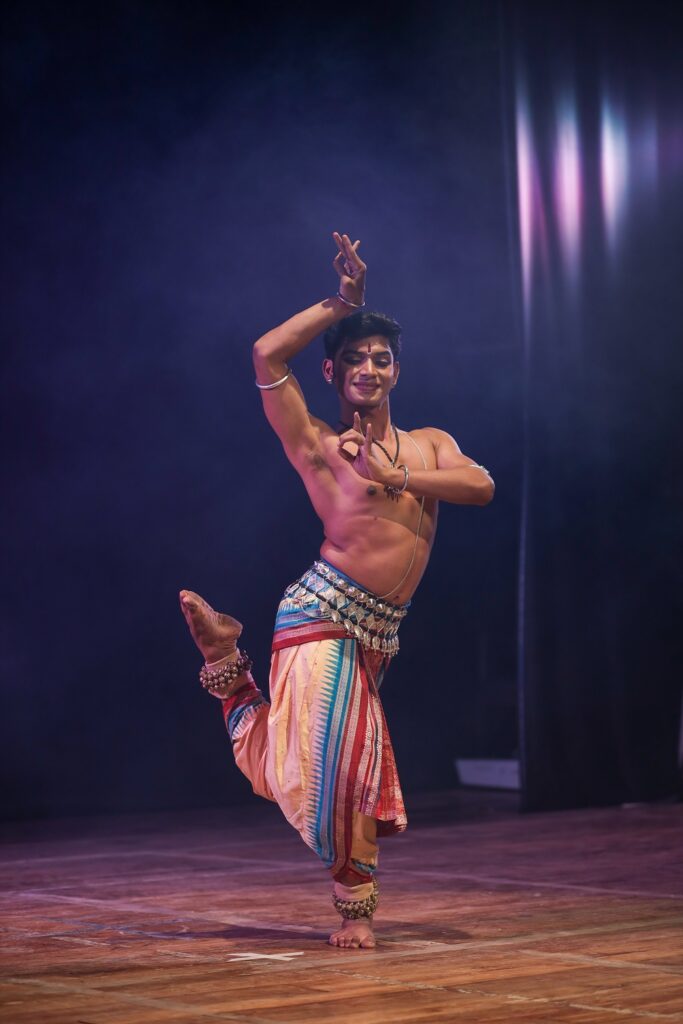 Delineation of Sivashtaka of Sankaracharya was a treat to the eye as it portrayed Siva vividly. Composed in Bhairali and ektali, the number spoke for his dexterity as a dancer.
The invocatory number in Kuchipudi, Ganesha Kowtham, performed by Souparnika Nambiar was an exposition of her artistry. Trained by Sreelakshmi Govardhanan, her strong footing in Kuchipudi Yakshaganam was glaringly evident in the recital. Incidentally, she was a member of the team that had staged Usha Parinayam choreographed by Guru Pasumarthi Rattaiyya Sarma recently.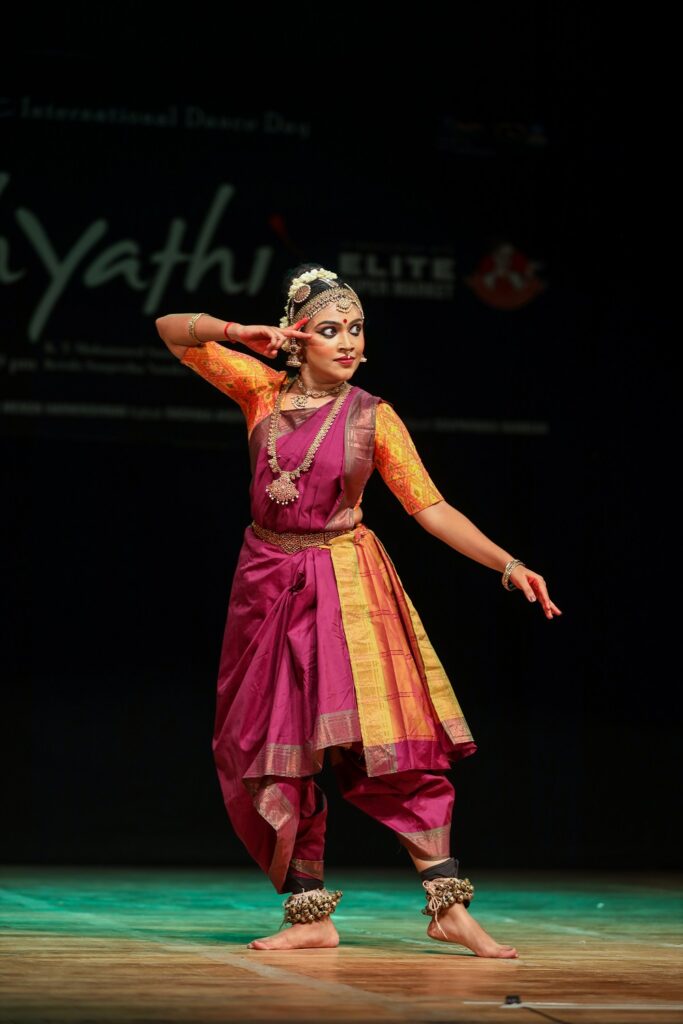 Soorpanaka's lament, with which she started, explained her helpless predicament. Her clan is wiped out, brother Ravana is gone, Lanka is wiped out; but still Rama and Lakshaman are live. She is angry that her innocence and sensuality were mocked by the brothers. She throws the question to the audience what wrong she had done to be physically deformed.
Souparnika's evocation of karuna, roudra etc. were exquisite. At the same time her mastery over nritta was revealed in the first number. The choreography was by Sreelakshmi herself.