How Pravana, Nagabandham and Smera charis are used in Mohiniyattam.
Charis form an integral part of Mohiniyattam. These stylised footwork movements along with mudras, expressions and arm gestures form the basis of Mohiniyattam's dance movements. So far, we have explored different charis in this dance form such as Valayam, Namitha, Natha, Dakshinaparshwa, UnnathaAlolitha Dhrutha, Mrudula and Tharuni charis.
Pravana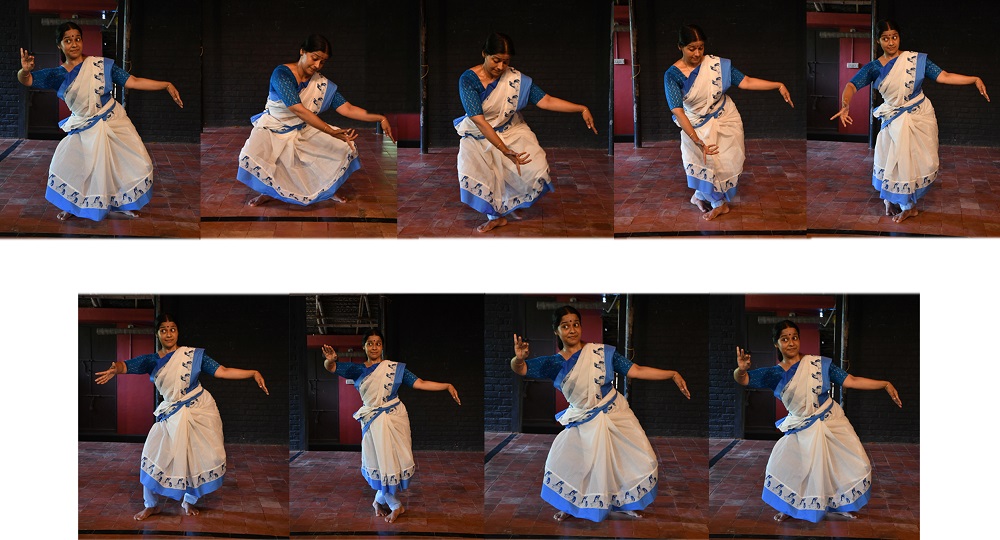 Rhythm: Dhitha Dhitha Dhithaa Dhimitha
Stand in half-sit position turning towards the right diagonal. Hold the left arm loosely in Dola hastha. For the beat dhi, hit the right foot half-a-foot-length towards the front.
For tha, hit the front end (toes) of the left foot behind the right foot. For the three Dhitha beats, repeat this movement and move backwards towards the right diagonal.
While doing this, hold the Hamsasya gesture in the right hand close to the chest with the palm facing downward. While dhitha is repeated three times, move the left hand from the chest up towards the head. Hold the arms in quarter bent position close to the head and move the left arm circularly and bring it back to the original position close to the chest with Hamsasya facing downward for the last beat dhimitha.
Also, for the dhimitha, hit the right foot in Vaishnavam and sit in half-sit position. When moving towards the right, one should look and bend the body towards the left.
Repeat this on the left side. This chari is used to move towards the diagonal directions and towards the sides.
Nagabandham


Rhythm: Thei Thitha Thathei
Nagabandham chaari is the same as the Nagabandham padam. For one cycle of the beats, do the chari on one side.
Smera
Rhythm: Theitha thathei thei thei thom

This Chari makes use of the 7th Adavu (step/movement) of tha ganam and is used to move backward and forward.

Photo Courtesy: Natanakairali Archives: Artists: Meenakshy Menon and Bindu Rajendran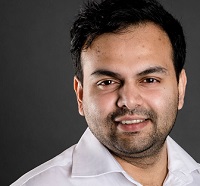 Write to us at [email protected]