Two notable teachers Kalyanikuttiyamma and Chinnammuamma, under the guidance of Vallothal Narayana Menon, not only brought life to the almost extinct Mohiniyattam, but they also were pioneers in creating two different dance styles.
Every dance art form requires patrons and appreciation to continue the tradition and keep the art alive. Mohiniyattam, for instance, has seen a fair share of struggle in this process. In our previous article, we learnt how Vallathol Narayana Menon struggled to find even a single student to learn Mohiniyattam at Kalamandalam. The initial style of Mohiniyattam was revived at Kalamandalam and was popularised by one of the foremost graduates of the institution – Kalyanikutti amma. This style became popular not because of the institution, but due to this illustrious guru. Today this style is popularly referred to as the Kalyanikkutti amma style of Mohiniyattam. However, the second style of Mohiniyattam that was revived in the 1950s became popular as the Kalamandalam style. In this chapter, we will take a deeper look into the revival of this second style of Mohiniyattam.
As discussed earlier, this second Kalari of Mohiniyattam in Kalamandalam began in 1950. Vallathol started sending enquiries to different villages and he received information about Chinnammuamma of Pazhayannur Toṭṭasseri house, who had learnt Mohiniyattam at a very early age under a famous Nattuvan (dance teacher) Kalamozhi Krishna Menon and had travelled with the Mohiniyattam troupe as a dancer. Neelakantan Nambeesan from Kalamandalam went to Pazhayannur to request Chinnammuamma to teach Mohiniyattam at Kalamandalam. Nambeesan was in for a shock, for Chinnammuamma's husband Madhavan Nair was not only reluctant to send his wife as a Mohiniyattam dancer again but also was furious at this idea, so much that he was rude to Nambeesan. The reaction was due to the social stigma attached to Mohiniyattam at that point.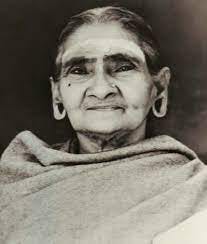 Nambeesan, the Kalamandalam representative, was not the one to give up. He persuaded Nair tactfully and promised that Chinnammuamma would not be asked to perform in public and that Kalamandalam wanted her only to teach Mohiniyattam and help the institution to save this great dance form from extinction. They offered a monthly remuneration of Rs 20 for the same. Eventually, Nair half-heartedly obliged. Chinnammuamma joined Kalamandalam and took up the reins of the Kalari.
The Kalamandalam style
That was the humble beginnings of the second style of Mohiniyattam. No doubt, Chinnammuamma, then nearing fifty, joining the Kalamandalam was a good start. However, there was one hurdle – Chinnammuamma had learned Mohiniyattam at a very young age and she had forgotten most of the compositions (items). In fact, she could recollect just two or three compositions. Again, it was Vallathol's consistent encouragement and the presence of eager students that motivated Chinnammuamma to not just teach what she knew but also compose a few new items. Gradually the number of students learning Mohiniyattam grew and not just Malayalis, but also students from the other parts of India and abroad became her disciples. Chinnammuamma's style of Mohiniyattam with its gentle footsteps, delicate body movements and refined acting was developed into its present form in Kalamandalam, incorporating timely changes and improvements to suit modern tastes.
Chinnammuamma remained the Guru of Mohiniyattam at Kalamandalam for nearly 15 years. Kalamandalam Sathyabhama, Kalamandalam Padmini, Kalamandalam Kshemavathi, Kalamandalam Mythili, Kalamandalam Kusumam Gopalakrishnan, Kalamandalam Sugandhi, Kalamandalam Sumathi, Kalamandalam Saraswathi, Kalamandalam Leelamma and Kalamandalam Leelamani were some of the earliest of the students who mastered Guru Chinnammuamma's style of Mohiniyattam.
To add to the glorious dance art forms and continue the tradition of teaching, famous Kathakali exponent Keezhpadam Kumaram Nair, who was also a dance teacher in the film field, was appointed Kathakaḷi teacher at Kalamandalam. He was put in charge of Bharatanatyam also. Kumaran Nair was a good actor and an excellent teacher who was trained thoroughly in Kathakaḷi under the maestro Pattikkamtoti Ravunni Menon. The thorough knowledge that he had already acquired in Kathakali served him well to bring perfection and excellence in Bharatanatyam when he began learning it in Tamil Nadu.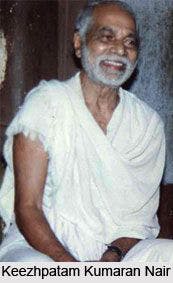 Chinnammuamma, Kumaran Nair and Rajaratnam also taught dance, while Rajalakshmi and Vasudeva Panicker taught music, performed, and played fiddle and Ramakrishnan played tabor. Together these artists made the dance department of Kalamandalam a centre of excellence.
As the students of Mohiniyattam increased in numbers, the infrastructure at Kalamandalam became insufficient to accommodate and conduct training sessions. To resolve the space issue, a building belonging to Kolati Raman Menon was rented out and the dance section was relocated. Accommodation for the girl students and the teachers were also provided here in this building.
During the summer break in 1956, dance teacher Rajaratnam resigned from his post at Kalamandalam. The administrative section decided to give Kumaran Nair the additional charge of the dance classes along with Kathakaḷi, until they could find a suitable teacher for Mohiniyattam.
The present day Kalamandalam style, is the continuation of the Kalamozhi Krishna Menon style, which got nurtured and developed during the time of Chinnammuamma, Keezhpadam Kumaran Nair and Bharatanatyam acharyan AR Bhaskaran. Kumaran Nair who was systematically trained in Kathakaḷi at Sadanam (a Kathakali training centre in Palakkad, Kerala) later went to Madras to learn Bharatanatyam. Sathyabhama was appointed in place of Kumaran Nair when he resigned from Kalamandalam.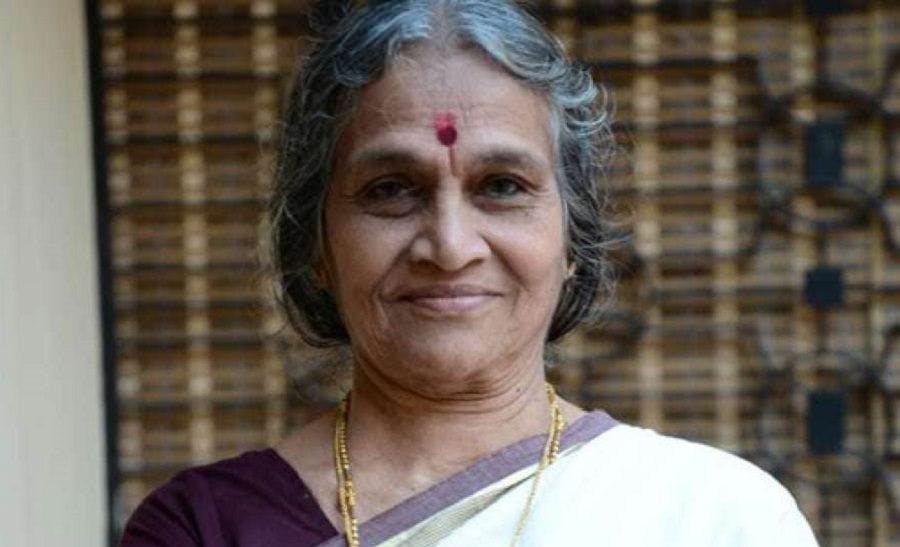 Kalamandalam Sathyabhama
In the annals of Kalamandalam, the incident is mentioned as the following: After the summer vacation, when the school reopened that year Sathyabhama, an old student of Kalamandalam, was appointed as the dance teacher. She was appointed in the vacancy created by the resignation of KR Kumaran Nair who oversaw the dance section. Sathyabhama who was blessed with a beautiful figure, skill in dancing and acting, excelled in Bharatanatyam and Mohiniyattam, as well as in women's role in Kathakaḷi under the tutelage of Achuta Warrier, Krishnankutty Warrier, Cinnammuamma and Kumaran Nair. She had several disciples. Many dancers, who later became famous in the field of Mohiniyattam, were her disciples at Kalamandalam. With the earnest help of Kalamandalam Kali asan Padmanabhan Nair, who was also her husband, Guru Sathyabhama directed many varnams and dance dramas. During this period, a 'Cholkeṭṭụ', a few 'padams' (songs), a Telugu varnam were the items taught at Kalamandalam. Later it was Sathyabhama teacher who composed many of the beautiful hymns, varnams, and songs of Swathi Thirunal and Irayimmanthambi. Many disciples of guru Chinnammuamma and Sathyabhama teacher became famous in this style and Mohiniyattam was developed mainly through their efforts."
Expanding its horizons
The different styles of two gurus are simultaneously being developed at Kalamandalam now. These two styles have fostered Mohiniyattam in two different ways. On the one hand, Kalamandalam taught the new generation many varnams and songs of Swathi Thirunal and Irayimman tambi, systematized in the Guru Chinnammuamma style. On the other, Kalyanikuttiyamma, by conscientiously practising and analyzing whatever knowledge she gained from her Guru, choreographed its techniques and codified the atavus under four different names – Taganam, Jaganam, Dhaganam, and Varkam (Sammisram), for the first time in the history of Mohiniyattam. Later she brought back some of the dance items such as Slokam and Saptam that were at the brink of extinction and that her Guru had related to her from his memory.
Kalyanikuttiyamma choreographed many varnams, songs and hymns of Swathi Thirunal and Irayimmantambi and taught them to the students. Moreover, she wrote and composed many songs, hymns and varnams, and choreographed them in Mohiniyattam, which was then taught to the new generation. Thus, two different methods of teaching evolved and nurtured Mohiniyattam in the 21st Century.
(Assisted by Sreekanth Janardhanan)
Click here for more on the series
Write to us at [email protected]