UK-based ZerOclassikal takes a radical route in promoting South Asian classical music
"We get criticised for trying to break conventions," says Hardial Rai, the founder of ZerOculture, a UK-based organisation. "We do that to adapt to new audiences, new aesthetics and new sensibilities," The website of ZerOClassikal, ZerOculture's musical arm, terms it an initiative to 'offer a radical approach to south Asian classical music by facilitating progressions, experiments and developments in the genre, through a mindset of a British identity.' ZerOclassikal has stuck entirely to UK-based artists since its start in 2011, providing concert opportunities (in London and tours across the UK) as well as commissioning original work.
Coming from a background in theatre and arts production and direction, Rai found that music, unlike theatre and dance, had not progressed towards modern sensibilities. "It was not for dearth of home-grown skill or talent. But there was nowhere for them to go, no industry, no skill development. All South Asian music came from the Indian subcontinent."
Free from dress-code
Born and raised entirely in the UK, these musicians identify only as British, not as South Asian. Several of them have no South Asian heritage either. "Just because they picked up a sitar instead of a guitar does not make them eastern." Even the convention of wearing a kurta or a saree for programs, when they never did so otherwise, Rai says, is an imposition of culture (hence the name ZerOculture). "One of the first things we did was to remove the dress code. Shed the baggage and be comfortable with yourself. Wear what you normally do," Rai explains. "We are the punks of this industry and the difficulty was in the early perceptions of the people." To the point that even Western classical demands a dress code, he rejoinders with two points.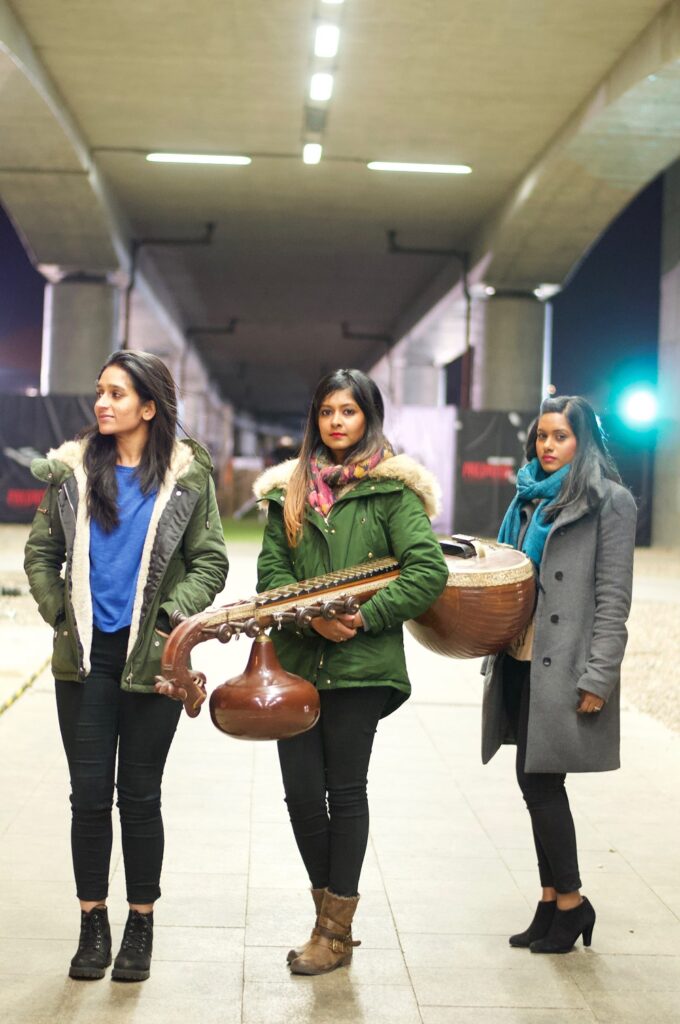 Firstly, the term classical is itself a delineation of the west; and secondly that they rarely perform in arenas demanding dress codes. Their website says, 'Our performance spaces are intimate settings, deliberate to enforce a type of engagement between the musician and the audience that is at the heart of South Asian classical music." They perform in music cafés, for example, like the highly progressive Café' OTO. ZerOclassikal has, in fact, encountered resistance in locations like the Southbank Centre which collaborates more with traditional organisations.
ZerOclassikal has done three rounds of commissioning original work in the classical genre where they generously fund selected artistes to produce new work. However, new work within classical is very difficult for the Indian sector to come to grips with, given the many in-built 'rules' such as, for example, desisting from composing in Carnatic except for a Thillana or a Pallavi, perhaps. This probably accounts for over 70 percent of ZerOclassikal's commissioned artistes in 2021 being of non-South Asian origin. Rai believes that most traditional training is in the self-interest of the Guru, the student requiring 'permission'. The Guru-Sishya parampara, of course, has been debated ad nauseam in the media in recent times.
ZerOclassikal realises the conflict the concept of commissioned work could cause – for a traditionally trained student to understand that, fundamentally, there is no hierarchy between oneself and the teacher, is a herculean task. "We tell them we are interested in their expression – not their technique. We are not interested in recitals but for them to be able to say what they feel through their music." Outside of the small group that actually follows the music, the rest of the population looks at this music only as restaurant music. "We are trying to break that stereotype and show young people that with imagery based on modern aesthetics, they would enjoy it."
Not fusion music
ZerOclassikal works closely with each supported artiste, providing a very clear brief. "It is not fusion and neither is it a blend. We want them to go to the fundamentals and the structures and find progression within that – to find the intellectual connection within that form. Modern sensibilities do not require bringing other influences – different instrumentation is fine but the structure should be rooted and connected". Each commissioned artiste is paid the majority of their commissioned fee at the beginning and given 12-16 weeks to come up with a piece. ZerOclassikal then arranges for rehearsals with other artistes/instrumentation (of the commissioned artiste's choice) and then sets up performances/tours.
The latest commissioned piece is Baadal dvaar se nazar by William Rees Hoffman, a sarod player and a PhD in music from the University of London's School of Oriental and African Studies (SOAS). In this piece, he collaborated with Benedict Taylor, a viola player, who also keeps the rhythm for him. No tabla or other percussive instrument is used. Another one is Lost Ragas by Guiliano Modarelli, where he explores some little-heard Hindustani ragas with entirely western instrumentation – a saxophone, a synthesiser, drums and keyboard, while Modarelli himself plays the electric guitar. Modarelli mentions that there is little in terms of precursive recordings in these ragas, making his exposition based entirely on the knowledge he has acquired and interpreted in his own way.
ZerOclassikal is a limited company by guarantee, British-speak for a non-profit. With very low overhead, most of the grants and funds they get from the Arts Council and others go towards artistes' fees. Rai is yet to work on monetising the work they have created and hopes to get going on that front as well, via streaming platforms.