Carnatic vocalist-composer Tanjavur Sankara Iyer turned 97 this week. A look at his artistry, linking the start of the music career to Harikatha exponent C Saraswathi Bai. Her death anniversary was on the eve of Iyer's birthday.
A gathering in downtown Madras keenly waited for the famed C Saraswathi Bai to perform Harikatha. The 45-year-old failed to turn up. Instead, a boy just into his teens got onto the dais. He presented the music-oriented religious discourse. It won the appreciation of the listeners at Ramakrishna Home. This was in 1937.
The substitute artiste in the incident completed 97 years this week. Tanjavur Sankara Iyer. The scholar is currently the most senior of Carnatic vocalist-composers. His birthday typically coincides with the festive occasion of Pongal. Incidentally, since 1974, it comes a night after the death anniversary (January 13) of Bai.
For Iyer, the non-arrival of the phenomenal 'Lady Bhagavatar' at the Mylapore venue proved to be a milestone. At 13, he debuted as a professional musician. From then, Iyer earned a reputation as not just a singer, but a teacher with profound knowledge about south Indian classical. What's more, he is an impulsive lyricist, whose kritis own literary and musical eminence.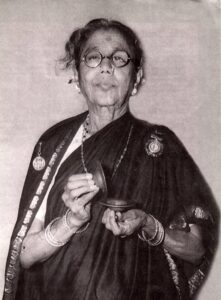 Iyer went on to spend much of his life in Chennai (formerly Madras), where he still lives. Not in the best of the health of late after suffering a stroke, he is a bachelor being taken care of by a nephew. Born to Tamil scholar Venkatesa Iyer, an amateur Harikatha performer, Sankaran's mother Kuppalu Ammal, too, used to sing well. The family was based in Togamarai, not far from Tiruchirappalli along the fertile Cauvery belt.
In fact, Iyer was formally initiated to music only a year before the Mylapore episode. At 12, he began learning under the versatile Sattur Krishna Iyengar. Into the latter half of his teens, Iyer was fortunate to become a disciple of titan 'Tiger' Varadachariar. That was at Anamalai University, where Varadachariar taught and had invited Krishna Iyengar to join as a professor.
Emotional high
Iyer's vision about music has fetched him immense reputation in Carnatic circles. Adding charm to his wisdom is the humility.
Frontline vocalist Neyveli R Santhanagopalan, hails Iyer as a "musician's musician". To him, the master belongs to the league of top 20th-century composers Subramania Bharati and Papanasam Sivan. "Sankara Iyer's is research-driven music. He is an authority on the grammar of Carnatic as much as the languages in which he writes," Santhanagopalan notes in a television documentary. "No wonder, a musician as illustrious as Ariyakudi Ramanuja Iyengar, who kept everyone at a distance, had a lot of affection for Sankara Iyer."
Psychiatrist-philanthropist S Sunder, who is a disciple of late musician DK Jayaraman, describes Iyer as a "true composer". "Once my guru was teaching me at his house. A composition, beginning with Geeta vadya natana. It was in the uncommon Natakapriya raga, which I sang with difficulty. In between, my teacher asked me if I knew the composer. 'It is him,' he said, pointing to an unassuming man sitting in one corner of the room. That was Sankara Iyer!"
Iyer least boasted about his works. "On the contrary," says his pupil R S Venkataraman, "he would invariably tell me to focus on the great kritis of the trinity. He has grand ideas about alapanam, and would give tips on ways to cut out the flab in it, including overuse of rolling brigas."
The niche Sruti magazine reports a 2013 cultural get-together thus: It was amazing to watch him recollect what happened 60 years ago — with his musical memory perfect — and share many precious moments he had spent with doyens of the past.
Spontaneous overflow
Chitravina exponent N Ravikiran describes Iyer as a "storehouse of musical subtleties" blessed with the "knack of making them accessible to others in a most disarming manner". Often his kritis are backed by a sudden burst of emotion. For example, his composition Mahadeva Shiva shambho (Revati raga) was done as a fervent prayer to Lord Shiva to save people from a tidal wave that was threatening to hit Chennai. "Similarly, he composed Poruttarulvaye bhoomadevi in Sahana after the 2001 Gujarat earthquake."
Santhanagopalan recalls an incident from this century when he was riding a scooter along a busy stretch of Chennai, with the old man seated behind. "All the way, he was praying and requesting me repeatedly to be extra careful. On reaching my home, Sankara Iyer impulsively asked me to set the tanpura. He began singing. That was the birth of a new composition. Madhuram madhuram Srirama namam, in Kharaharapriya raga. It hailed the god for giving him another lease of life."
Particularly popular is Iyer's Rama namame in Desh. "He Carnaticised that Hindustani raga," says Santhanagopalan. "At one stage, Iyer had given up music. Only to return to the field on stumbling upon yet again the genius of Veena Dhanammal."
As Venkataraman reiterates, quoting his guru, "There are no shortcuts to perfect music."