Kathakali stalwart Padmanabhan Nair fused the academic as well the artistic method of the art form.
Artistry and scholarship make strange bedfellows in performing arts, generally. Among the few exceptions is the late Kathakali maestro Kalamandalam Padmanabhan Nair who would have turned 93 on October 7 this year. The scale of the memorial celebrations held at his alma mater was enough testimony for the esteem in which he was held by both the fraternity and the rasikas of Kathakali.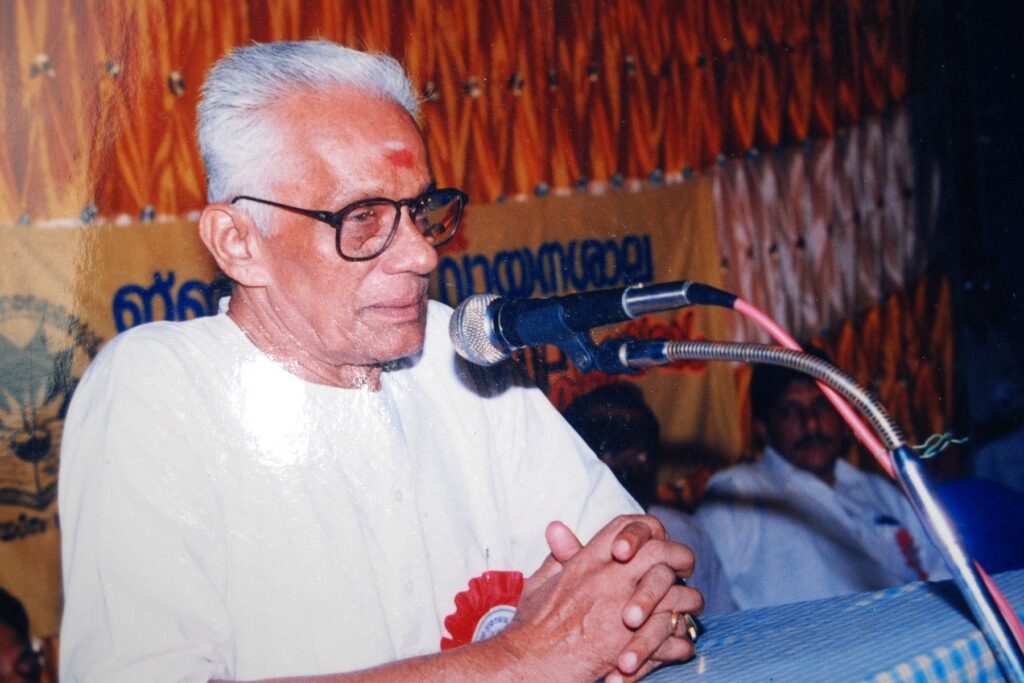 I remember meeting the maestro last at his home in Shoranur in the early 1990s before he was taken ill. The smile that blossomed on his face on seeing me is still fresh in my memory. The rigorous chitta of the Kottayam plays – of which he was a protagonist – seemed to have left its impact on his lifestyle even after five years after retiring from Kalamandalam as its principal. He was 66 then. Even then, his well-built frame looked more chiselled for portraying any vesham.

Like Father, Like Son
The art form perhaps came naturally to Nair. His father, the legendary Pattikkamthodi Ramunni Menon, was a Kathakali stalwart and had perfected the Kalluvazhi chitta and introduced it in Kerala Kalamandalam. Padmanabhan Nair was moulded by his father himself. It was a long drawn journey of learning, which started at home and later continued at Kalamandalam and at PSV Natyasangham Kottakkal, a centre for performing and teaching Kathakali, where his father had served for several years.
At home, as a child just under 10 years, Nair's fragile frame could hardly stand the rigorous exercises that his father made him do. Several years later, around the time he had graduated into an accomplished artiste, Padmanabhan Nair once overheard his mother tell his father, "You overworked him as a child, but today he has benefitted from it".
Legacy and Tradition
Versatility had been the hallmark of his artistry. Dharmaputrar of Kirmira Vadham, Bhramanan of Santnagopalam, Ravana of Thoranayudham, Hamsam in Nalacharitham, and several such mythological characters were immortalised by Nair.
As a guru since 1951 when he joined Kalamandalam after a two-year stint with Santha Rao in Bengaluru, until his death in 2007, Nair was successful in upholding the tradition of his revered father. At Kalamandalam, he produced outstanding sishyas – the most prominent among them being Kalamandalam Gopi. Nair also enjoyed the association of a group of veteran colleagues including Kalamandalam Ramankutty Nair, Kalamandalam Nambissan, Kalamandalam Krishnankutty Poduval, and Kalamandalam Appukutty Poduval.

Nair has been a keen observer of the new trends in the dance theatre. Perhaps this was an offshoot of the difficult taskmaster and disciplinarian that he was. He used to say that there had been considerable let up in the discipline in Kathakali training centres that had seriously affected the quality of performance.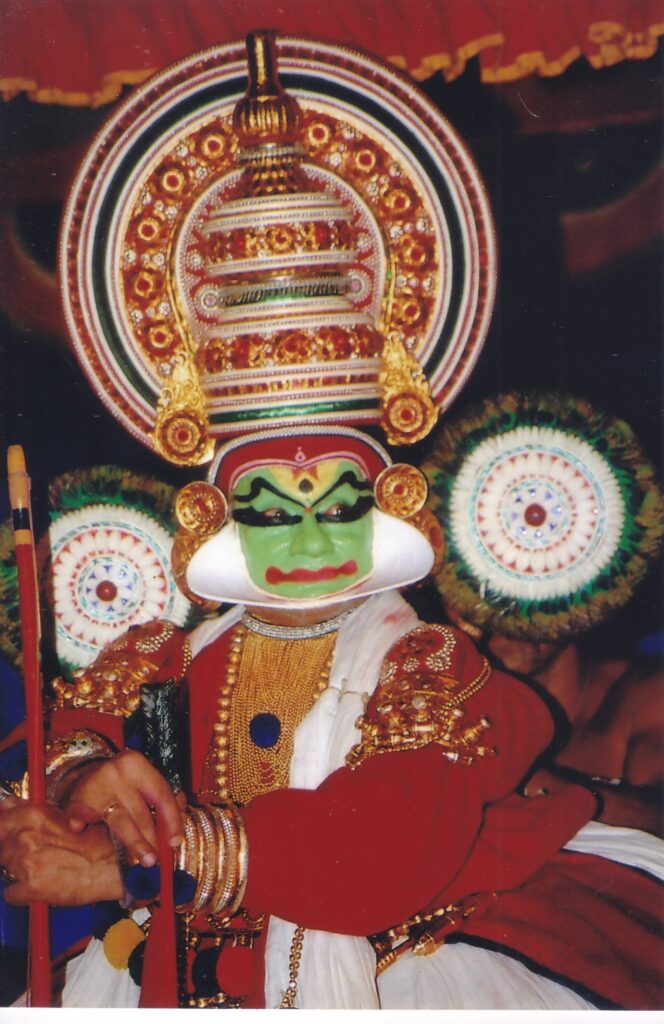 In Nair's opinion, in Kathakali, aesthetics is of paramount importance, which could spring only from sustained training. "The absence of this parameter stemmed from the lack of enough 'cholliyattam' in the kalri. Both the teachers and students have to realise that there is no substitute for hard work for a Kathakali artiste. I feel the parents also have to take an abiding interest in their children's studies," he mentioned once.
Nair used to mention the lack of patronage to the art form. Not only were the patrons of those days highly knowledgeable, but they also took pains to correct even minor aberrations on the part of the performers. As of now, we are lucky to have at least a microscopic minority of rasikas. Perhaps we have more 'araadhakar' (fans) than 'aswadakar' (connoisseurs) in our society.
Celebrating the Art Form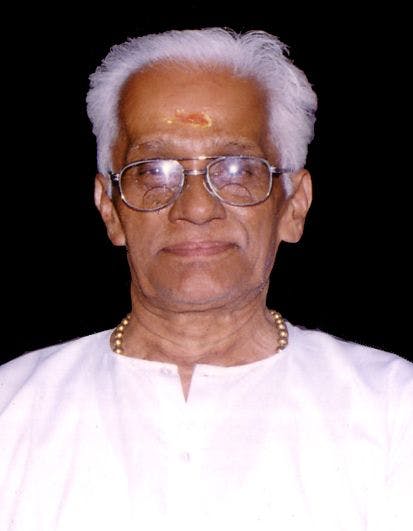 An ardent advocate of classical plays vis-a-vis the new ones, Nair was all praise for the rigid format and choreography of the old plays as they portray ethereal characters (as opposed to historical characters) who live only in our imagination. Historical plays never appeal as the characters in them are known to us by their physical identity. Nair used to quote the late Chief Minister EMS Namboodiripad who said: "Innovations are a must, but that does not mean that a character like Dussasanan could appear differently."
Nair further explained why the old ones are liked by the audience. He felt that unlike in daily life, familiarity does not breed contempt in classical art forms. Also, the rasika appreciates a performance in relation to the already existing image of the same in his mind. New plays do not enjoy this privilege.
Occasions have been many when I had the privilege of covering Nair's talks in different seminars. One is compelled to listen to him for hours together for the depth of his incomparable knowledge of all departments of the dance drama. Books authored by him such as Kathakali Vesham, Attakatha Saram, Cholliyattam, Natyacharyante Jeevitha Mudrakal Jeevitha Mudrakal (co-authored with Prof Njayath Balan) are invaluable treasures for the art form. In fact, the cholliyattam of the most stylish characters in Kathakali especially from the classic plays of Kottayath Thampuran and Kottarakkara Thampuran performed by Padmanabhan Nair and filmed by late David Bolland (London) in 1985 at Kerala Kalamandalam is considered the most valuable document by researchers and connoisseurs of Kathakali to learn the rudiments of its body language.
Nair was an artiste who loved his alma mater more than anything in this world. He wanted to visit the institution once before he went for the prolonged treatment and expressed this desire to his disciple Kalamandalam John. At the memorial function, John explained how his guru had enjoyed seeing all the places in the campus, especially his quarters and those of his colleagues. Above all, he enjoyed visiting the kalari (training space) where he had trained the great artists of today.