Molina Singh, an accomplished Kathak and theatre actress dancer recently made her debut performance in Odissi
As she entered the stage through the arched gate with a bell hanging overhead that symbolised the temple-entrance, the first Odissi dancer from Manipur was born. Incidentally, it was her 53rd birthday that this established Kathak artiste from Mumbai had chosen to celebrate through her debut into Odissi.
She was Molina Singh who had her impressive debut as an Odissi soloist at Delhi's Kamani auditorium on December 16 with celebrated dancer-scholar Sonal Mansingh as the chief guest of the evening along with Molina's mentor and Shriram Bharatiya Kala Kendra director Shobha Deepak Singh and the dancer's husband and Bollywood actor Susant Singh as the co-hosts of the event.
"My journey as a dancer has been unconventional. At my age I should have been training students in Kathak. But, but here I am, making my debut as a student of Odissi at the age of 53! I am both nervous and excited," shared Molina who often refers herself as a 'rebel'.
Carrying the tradition of Manipuri
Born into a family of illustrious artistes in Manipur, she was destined to be an artiste. While grandfather Ghanashyam Singh was the famed and most sought-after Pena instrumentalist (Pena is the string instrument used with Manipuri dance) of his times, her father Guru Chandi Singh was well-known exponent of Manipuri dance. He was a member of the first troupe of performing artists of independent India to be sent abroad by the government. Similarly, while her mother Serojini Devi was a Manipuri dancer, grandmother (mother's mother) Binda Sakhi Devi was well-known who had the honour of dancing with legendary Uday Shankar during the Queen of England's visit to India.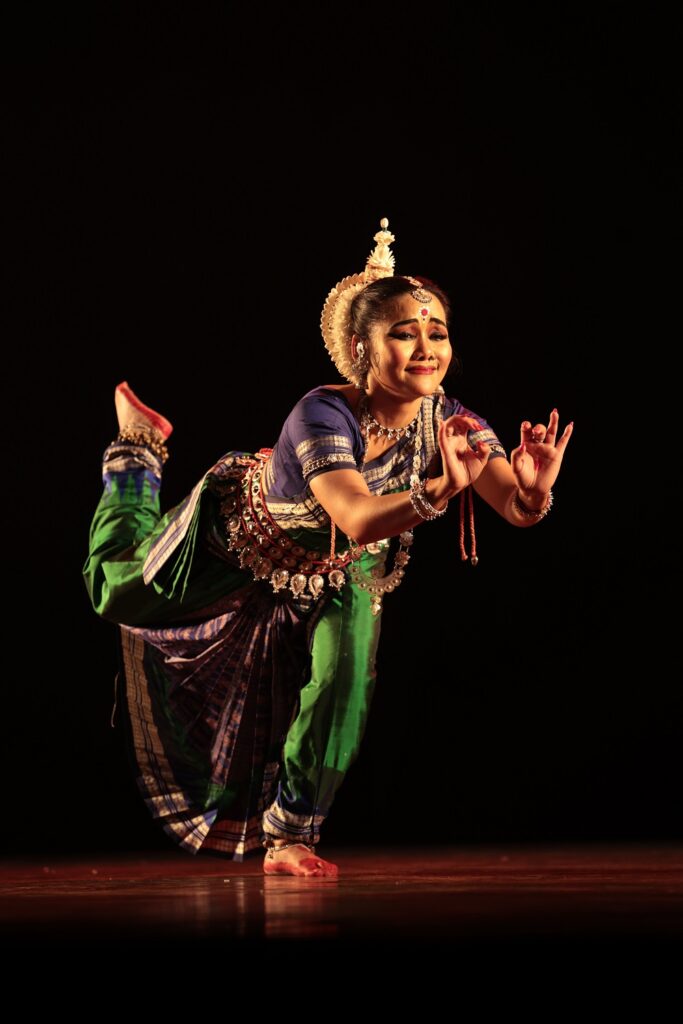 How come Molina, in whose veins Manipuri was flowing literally, choose Kathak! "As a teenager, I was a rebel. I was curious to explore more than what I was exposed to in Manipuri dance which is more of internalisation than external demonstration. Full of energy then, Kathak's innate power to connect instantly with the audience captivated me. So, I followed my heart and instinct", she recollected.
As a Kathak dancer
Molina completed her five-year course from Kathak Kendra, New Delhi and then started working with Shriram Bharatiya Kala Kendra under the watchful eyes of her mentor Shobha Deepak Singh who put her as the lead in many of the Kendra's popular ballets. However, at the peak of her career in Kathak, theatre attracted her and she came under the tutelage of legendary theatre maestro Ebrahim Alkazi. It was during her stint at theatre that she met her future husband Susant Singh, the acclaimed actor of Bollywood today.
Moving to Mumbai following her marriage, Molina continued her creative journey with Kathak and theatre. Destiny, however, had a different plan in store for her. She fell in love with Odissi. "It is the unique fluidity of Odissi that attracted me from the fast-paced world of Kathak. It was a total U-turn that I had to undertake as a dancer and I thoroughly enjoyed the transition that had lots of challenges," revealed Molina who was trained under gurus Daksha Mushruwalla in Mumbai and then Lingaraj Pradhan in Odisha.
Debut performance in Odissi
Seven years of sincere and serious study and practice of the dance form have moulded Molina into an Odissi soloist with a distinct individual identity. Her debut concert spoke volumes of her grip over the form and her future with Odissi as well. Her transition from the rigidity of Kathak to the fluidity of Odissi has been so clear that we didn't notice any trace of her decades-old career with Kathak in her newly embraced dance form of Odissi.
For her invocatory presentation – known as Mangalacharan in Odissi repertoire – Molina performed Shivastakam choreographed by her guru Lingaraj Pradhan set to the popular composition by Adi Shankaracharya as an invocation to Lord Shiva, the God of dance. Retaining the devotional flavour while traversing between the tandav and lasya elements with elan, the dancer of shorter height – and hence of shorter steps – remarkably covered the entire sprawling stage-space with ease.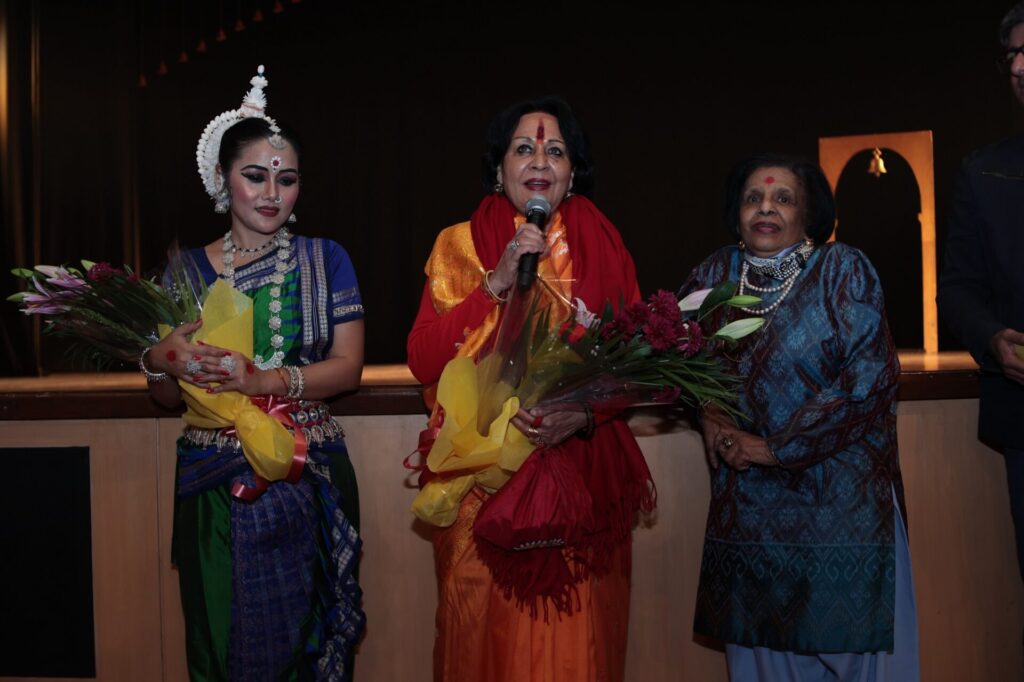 Her next presentation was a Pallavi – the pure dance number – set to raga Rageshree. One of the most adored choreographies by late Guru Gangadhar Pradhan for which eminent Odissi vocalist-composer Guru Ramahari Das has scored the music, Molina's fluid body movements and sculpturesque stances added to the beauty of the presentation.
Moving further, Molina proved her potential as a thinking dancer and creative choreographer in her apt portrayal of Kuru Yadunandan, the final astapadi of 12th century poet Jayadev's Geet Govind. With her background in theatre, her expressions and limb language were eloquent but exact in enactment of sheer eroticism with an amazing degree of intensity and aesthetics. Unlike many who attempt to ape a character as taught to them, the dancer's internalisation of and involved in the character made all the difference to the portrayal of Radha. This gripping piece was conceptualised by her and co-choreographed with her guru Lingaraj.
Molina's presentation of Moksha – the concluding piece in Odissi repertoire – that the dancer choreographed was the fitting finale to her debut concert. Based on the Panchabhoota Gayatri Mantra that delineated the five elements – water, air, fire, earth and sky – and culminated in the state of complete bliss with liberation from the mundane life. Quite impressive was the individual depiction of each element through sitar, flute, mardal, violin and manjira respectively.
"It was an evening with a difference", stated Sonal Mansingh, the diva of Odissi. And her statement spoke volumes of Molina's future with Odissi.