Making people laugh and forget their cares is probably the most difficult craft. However, some of the terrific humour writers have done just that
Readers come in all shapes and sizes, mostly plus sizes, because of their tendency to curl up in a corner with a good book and a snack or three, at the drop of a hat. Of course, there is that subgroup of readers who are basically into books on Yoga and physical fitness, who read their books of choice while contorting themselves into intricate knots while on the yoga mat or listening to their favorite fitness audiobooks while pounding the pavements at an ungodly hour in the morning accompanied by the yapping chorus of the local pooches.
Each reader has his or her favorite genre. Thrillers, mysteries, romances, science fiction, literary fiction ( for the snobbishly inclined ), self-help and motivational books (basically authors helping themselves at the expense of the gullible masses), books on spirituality and religion (my pet hate ) all have their adherents.
Some, like me, are omnivorous reading everything and anything that comes to hand. My favorite genre is the Western, those larger-than-life sagas of life in the wild-old-west where men were men and the only good Indian was a dead Indian. I refer, of course, to American Indians, now referred to as native Americans and recognized as the victims in those dramas of the West, unjustly painted as villains by the victorious settlers whose descendants wrote most of those Westerns. However, leaving political correctness and historical accuracy aside, let us return to the topic at hand, the different genres that have been popular with the public at various times.
The one genre that most people enjoy reading is humorous or comic novels. Laughter, it is said, is the best medicine and many readers partake of it to rid themselves of their various worries and cares, it is the one sure antidote to the blues. Humor in the printed word has been around for a long time and have enjoyed a lot of popularity including Shakespeare's comedies, and classics such as Boccaccio's Decameron, Dickens', The Pickwick Papers, Sterne's Tristram Shandy, several works of Mark Twain, Jerome K. Jerome's Three Men In a Boat, to mention a few.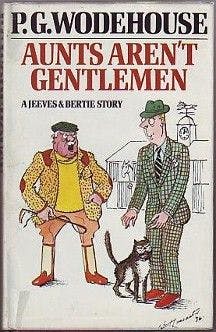 My introduction to comic fiction came first through comic books, those wonderful comics from Dell and Gold Key featuring the antics of various anthropomorphic animals such as Donald Duck, Uncle Scrooge and the other Disney Ducks, Porky Pig, Sylvester and Tweety, Yogi Bear (smarter than your average bear), Huck Hound, my all-time favourite Bugs Bunny and hundreds of others. There were also comics featuring the escapades of movie comedians like Charlie Chaplin, Stan Laurel and Oliver Hardy, The Three Stooges, Bud Abbott and Lou Costello, Jerry Lewis and many others. From there, I went on to the wonderful school stories of Frank Richards and his immortal creation Billy Bunter, Richmal Crompton's irrepressible William and Anthony Buckeridge's Jennings, to mention a few. The magic of these stories was enhanced by the wonderful illustrations of CH Chapman and RJ Macdonald in the Bunter books and Thomas Henry whose wonderful illustrations brought William to life, grimy face, fierce scowl, cap askew and all.
Wodehouse to Guareschi
As I have written earlier, I was around 10 and a schoolboy when I was introduced to the world of The Master, Sir Pelham Grenville Wodehouse and I became a hopeless Wodehouse addict. I have read each of his 90-odd books at least twice each and hope to read them many more times before the Grim Reaper calls. Even on that melancholy occasion, I hope to press a Wodehouse novel into those skeletal hands and perhaps even bring a smile to the face of that bony cadaver. Enough and more has been written about Wodehouse so I don't see any need to gild the lily. I would like to write about some other wonderful writers who have also enchanted, enthralled and entertained me but are nowadays only known to a select few die-hard readers, at least here in India. Each of them is worth seeking out and adding to your collection to be read and savored and reread.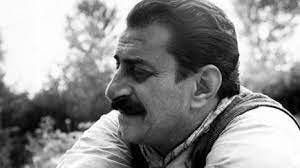 Giovanni Guareschi wrote a series of short stories from the 1940s onward about the inhabitants of a little village in the Po Valley. The main characters are the big and hot-headed village priest Don Camillo and his main adversary, the equally big and hot-headed Communist Mayor of the village, Peppone. The stories, beautifully translated from Italian by Frances Frenaye, are masterpieces of gentle humor and satire. Once read, you will never forget them and will want to return to the little village by the Po river again and again. The Penguin paperback editions with the cartoon covers by the author will also look great on your bookshelf. Another wonderful writer was the American Damon Runyon with his tales of Broadway during the Prohibition era. His stories of con men, hustlers, gangsters, chorus girls and other colorful denizens of Broadway, narrated in the trademark slang in use at the time, are comical and sentimental at the same time. He is my favorite American humorous writer and I always think of him as the 'American Wodehouse'.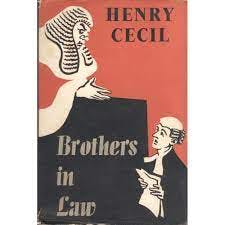 Henry Cecil, a judge himself, wrote several fine novels in which he gently lampooned the British Legal System. His witty, erudite books are entertaining as well as educative will result in your never feeling awe when you encounter the fearful majesty of the Law in all its pompous, bewigged finery. Another wonderful writer on the British Legal system is John Mortimer, creator of the immortal Horace Rumpole, better known as 'Rumpole of the Bailey'. The untidy, curmudgeonly Rumpole prefers to represent the underdog, though many of his clients are unable to pay him for his services and indeed, even seek to borrow money from him once he has managed to save them from the wrath of the law with his legal legerdemain. He fearlessly stands up to the most intimidating of judges and the only person he fears is his battleaxe wife Hilda who he calls 'She Who Must Be Obeyed ', though not in her hearing. Rumpole deserves to be as famous and as widely read as that other well known legal eagle, Perry Mason. The stories later became a successful TV Series with Leo McKern as Horace Rumpole and are worth watching.
Surgeon who wrote humour
What Henry Cecil and John Mortimer did for the legal profession, Richard Gordon did for the medical profession. Gordon was a surgeon and an anesthetist who wrote a number of novels including the hilarious Doctor series starting with 'Doctor In The House'. These humorous stories later were adapted for film, TV and the stage and are a wonderfully irreverent look at the medical profession. Once you read them, you will never look at a Doctor with the same reverence again.
Richard Armour, on the other hand, was an academic who also dabbled in light verse of the kind written by Edward Lear and Ogden Nash and also wrote a series of sidesplittingly funny books, full of puns and wordplay, taking the mickey out of Communism (It All Started With Marx), the feminine sex (It All Started With Eve), the founding of America (It All Started With Columbus), the medical profession (It All Started With Hippocrates), the Bard of Avon (Twisted Tales From Shakespeare), the literary classics (The Classics Reclassified) and several other holy cows. If you have a funny bone in your body he is not to be missed.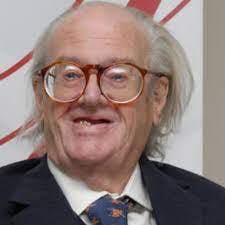 Tom Sharpe, another wonderfully wicked British humorist, wrote fabulously farcical novels full of outrageous characters and the blackest of black comedy. His two books about apartheid-era South Africa (Riotous Assembly and Indecent Exposure) take apart the then regime and South African society with a scalpel and his other books including the famous Wilt trilogy and my personal favourite Indecent Exposure, are all required reading though not for the easily offended or faint of heart.
Among modern humourists, my favourite has to be the late much lamented Sir Terry Pratchett. Best known for his series of comic fantasy novels set in the imaginary kingdom of the Discworld, Pratchetts books are full of comic trolls, inept witches, vampires, fairies, elves, goblins, cowardly wizards, academically inclined Orang Utans and even Death himself. His books cannot be described in a few sentences and need to be experienced. A small taste and it's guaranteed that you will be hooked and will need your daily dose of Pratchett to get you through your day. He was knighted for his services to literature.
WW Jacobs was an English writer who is famous for his much anthologised classic horror story The Monkey's Paw. However, the bulk of his output was humorous stories set among the docks and wharves of London featuring the farcical misadventures of various seamen, dockhands and stevedores. I first discovered him at the age of 13 in the Trivandrum Public Library, which had a copy of the Omnibus volume The Nightwatchman and Other Longshoremen (1932) containing all 57 of his humorous stories featuring the Nightwatchman of Wapping Wharf who recounts the misadventures of his sailor friends Ginger Dick, Pete Russet and Sam Small. The stories contain some of the funniest dialogues ever written and I probably checked that book out 5-6 times during my stay in Trivandrum. Later I searched high and low for a copy of the book across the country wherever I happened to find a second-hand bookstall. Though I chanced upon and snapped up a few of his short story collections, this particular volume evaded me for 30 years until one golden day when I finally found it in a second-hand book shop in Abids, Hyderabad. Undoubtedly a master humorist who deserves to be much better known.
There are several other terrific humorous writers I have read like the Canadian humorist Stephen Leacock, SJ Perelman, Alan Coren, Stephen Potter, Northcote Parkinson, George Mikes and a hundred more. Making people laugh and forget their cares is probably the most difficult craft and these writers and others I am yet to read have done just that. There is a whole treasure trove out there for us to seek and discover.
Write to us at [email protected]