Trained under eminent dancers in Kerala and beyond, Kalamandalam Sugandhi is a popular Mohiniyattam Guru, a famed disciple of masters and a scholar par excellence
Kalamandalam Sugandhi turns 70 today — December 2, 2020. For over five decades, the dancer has been an integral part of Kerala's Mohiniyattam landscape, performing shows, nurturing talents, researching the history of the art form and organising events.
Sugandhi, a popular Mohiniyattam guru who has a vast network of disciples to her credit, is, interestingly, known for her gurus as well, such as Kalamandalam Sathyabhama, Kalamandalam Chandrika, ARR Bhaskara Rao, Kalamandalam Kalayanikutty Amma and Dr. Padma Subramaniam.
Groomed by eminent gurus
Born in an orthodox Gowda Saraswatha Brahmin family in South Kerala's Thuravoor, Sugandhi was initiated into dance at an early age. Her guru was Sathidevi, who was a graduate from the famous R.L.V.College of Music and Fine Arts in Thrippunithura. Sugandhi learned Bharatanatyam, many folk dances and ballet from the guru. "I had garnered prizes from admirers after each performance," Sugandhi recalled in a recent interview.
Her life took an interesting turn when her father GS Kamath, seeing his daughter's skills, set up a dance school, Kalamandiram, at their residence. Soon, Sugandhi started teaching young students. Artists and scholars such as Guru Gopinath and Kavalam Narayana Panicker encouraged her to join Kalamandalam to mould her terpsichorean talents and pedagogical potential.
Sugandhi soon joined the prestigious institution. She was so talented that just three months into the course, the teachers promoted her to the second year classes through a written examination. This enabled her to take part in the Kalamandalam programmes, from which the first-year students were barred by rule.
Part of history at Kalamandalam
Kalamandalam had organised the first seminar on Mohiniyattam in 1968 when Sugandhi was a student there. MKK Nair was the chairman then. The coiffure of 'konda kettu' was first experimented on Sugandhi in this workshop. Ever since Sugandhi has been part of several epochal events in the history of Mohiniyattam and these rich experiences have helped her hone her skills as a dancer, teacher and a scholar.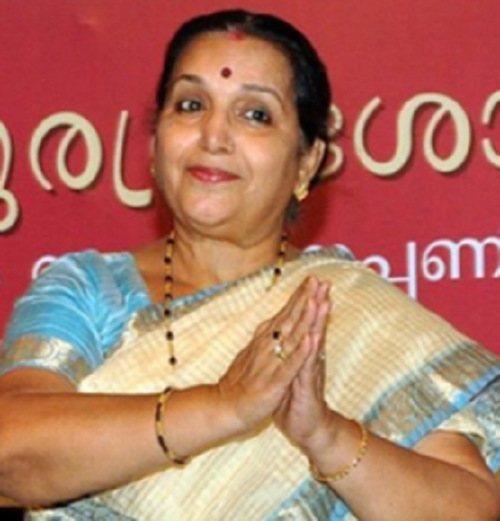 Sugandhi completed her studies at the Kalamandalam in 1969 and joined the fine arts wing of FACT as a young teacher. MKK Nair, who was also the chairman of FACT then, sent Sugandhi to Andhra Pradesh to perfect her Kuchipudi skills under Vedantam Prahlada Sarma.
Sugandhi met Dr Padma Subramaniam at a dance event at FACT and their association evolved into a deep friendship. Sugandhi is a regular invitee to workshops, lecture-demonstrations and performances of Padma in Chennai even today.
A humble scholar
Sugandhi is widely known for her dense and diverse knowledge into the Natyasastra, Chilapathikaram, Tolkappiyam and similar treatises. She has also written several compositions and varnams. She translated into Malayalam Dr Padma Subramaniam's 'Bharata Kala Lakshanam'. The septuagenarian dancer continues her Mohiniyattam journey with the Nrithyanjali Dance Academy near Kochi.
Sugandhi is a winner of many awards including the ones from Kerala Sangeetha Nataka Akademi, Sangeet Natak Akademi, Delhi and Kerala Kalamandalam. She is presently a Dean in the dance department of her alma mater. Sugandhi credits all her achievements to the unreserved support of her husband Damodara Prabhu.