India's post-colonian film industry and the film societies brought in a new culture of viewing and making movies. It didn't come without its share of disagreements and conflicts.
The first topic that exercised film society activists as the movement expanded during the 1960s was the redefining of their aims. Many commentators argued that film societies were not meant to be art house cinemas. Arun Kaul urged the leaders of the movement to impress upon the members that "a film society is not a club where people merely come to see films and go." The raison d'être of the movement was "to build up… an enlightened, discriminating minority audiences [sic] which should ultimately be providing guidance to the so-called majority audiences."
Remarks such as these highlight a tension inherent in the movement. On the one hand, film societies were fired by an overt pedagogical zeal to teach the masses about good cinema. On the other, the assumption about the ordinary person's unpreparedness to appreciate nonmainstream films raised questions about why and how such cinema might be received by the masses. If mainstream Hindi, Bengali, or Tamil films were ensnaring the vast majority of Indian audiences with glamor and glitz, then nonmainstream cinema seemed too cerebral to draw in the same audiences. Much like the Indian People's Theater Association or People's Writers Association, the film society movement too was caught in the conundrum that faced many left-oriented cultural organizations in India: how best to convey a progressive politics through art to the unlettered majority of Indians? Moreover, if the role of the artistic avant-garde was pedagogical, did this not, by default, make them culturally elitist vis-à-vis the majority of the people? The debates of this period point to the heterogeneous views of those who now manned—they were mostly men—the film societies.
A critical issue that divided the movement in the sixties was again that of membership. Like Halder, Shuvendu Dasgupta, later a professor of economics at the University of Calcutta, and a very active film society worker during the late sixties and seventies, rebelled against the practice of certain film societies who shut their doors to "ordinary people." He noted, "some people who considered themselves experts on cinema were actually quite orthodox—they were arrogant and treated the rest with disdain." The "snobbery" was expressed in the restricting screenings and discussions of a handful of Indian directors, mainly Ray, Ghatak, and Sen. Dasgupta expressed regret that accomplished filmmakers such as Tapan Sinha and Tarun Majumdar, were neglected by cine clubs.
Some film society activists remarked on the absence of women from the movement. Even though second-wave feminism had made inroads in some Indian cities, it was clearly absent from the film society movement. A. K. Pramanick, who served as a joint secretary of the Federation of Film Societies and as Film Library Officer of the National Film Archives, wrote in 1974, "Another interesting aspect of the movement in India is poor participation by the fair sex…. Ladies present in film society screenings are mostly wives of members with a sprinkling of girl-friends or casual guests, single girls are almost non-existent."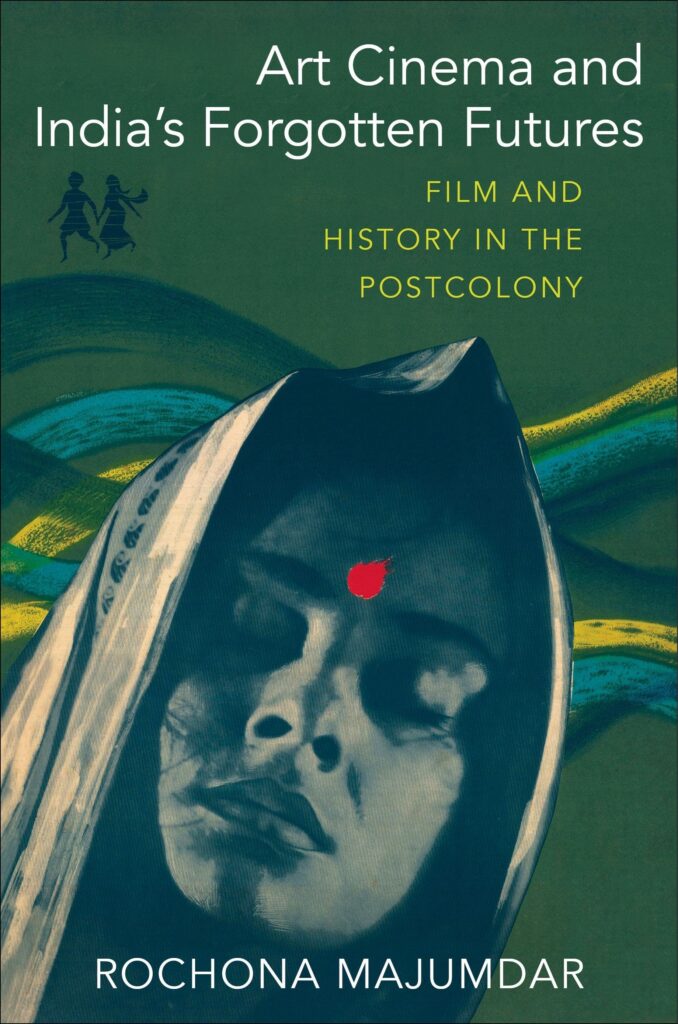 Book Details:
Art Cinema and India's Forgotten Futures: Film and History in the Postcolony
Rochona Majumdar
Columbia University Press
320 pages; $35.00
Publication Date: October 2021
On the other side, it was alleged that the expansion in membership brought into film societies individuals who had little interest in good cinema. The allure of watching uncensored foreign films, argued critics, drew many to film society screenings. In the words of Nemai Ghosh, an active film society functionary in south India and the director of Chinnamul (1950), this new category of film society members did not regard cinema as a source of "intellectual delight" but as a source of "pathological excitement."
Dhruba Gupta, a professor of history in Calcutta and a regular contributor to film society publications, observed that many new members showed no interest in watching short films, or even older 16 mm films. Ray's Pratidwandi, discussed in chapter 6, referred to the sexually prurient curiosity that drew spectators to film society screenings.
Another issue provoking comment was the already widening gap between city-based film clubs and those in smaller towns, drawing criticism from film society activists like Shuvendu Dasgupta and Samik Bandyopadhyay. Bandyopadhyay remarked at a function co-organized by three societies of Calcutta, Asansol, and Naihati that, in a politically disturbed region like Imphal (in northeastern India), there were two active film societies that held film appreciation courses and also hosted film screenings even as armored tanks rolled through the city. But these groups, he complained, barely received a mention in metropolitan cine club discussions.
Many film society activists across India shared Bandyopadhyay's concerns. For example, the noted Malayalam filmmaker and film society pioneer, G. Aravindan, observed during the 1970s that "the real movement is not in the cities, it is in small towns and villages and this is a very significant aspect." As an example of cine activism in rural areas, one could mention the film festival organized in Heggodu, Karnataka by the Nilakanteshwara Natyaseva Sangha (Ninasam) Chitrasamaja, or Ninansam Film Society, founded in 1973. Described as "a remote village," Heggodu had "facilities of electricity, a post office, and education up to matriculation."
Nearly a thousand people attended the screenings daily. This, despite the fact that the festival was scheduled during harvest season when the villagers "are busy both day and night." For a few villagers, attending film shows was a "virgin experience." Twelve black-and-white films in the 16 mm format, including some documentaries, were screened during the six-day (December 19–24, 1977) film-festival.
The list included Pather Panchali (Satyajit Ray, 1955), Bicycle Thieves (Vittorio de Sica, 1948), Wild Strawberries (Ingmar Bergman, 1957), Gold Rush (Charlie Chaplin, 1925), Battleship Potemkin (Sergei Eisenstein, 1925) Wages of Fear (Henri-Georges Clouzot, 1953), Rashomon (Akira Kurosawa, 1950), Happy Anniversary (Pierre Étaix, 1962), Nanook of the North (Robert Flaherty, 1922) and Satyajit Ray (B.D. Garga, 1963). The Ninasam Film Society's selection procedures were guided by its zeal to expose the uninitiated audience to classics in world cinema and maintain a balance between "emotionalism" and "cerebralism." They were keen to "depict struggle for the basic necessities of life on different historical and topographical backdrops." The report on the film festival noted "none of the films screened here . . . has any explicit sex-scene (with the exception of a kiss in Rashomon)."
As observed in the same report, "With this experimental programme the pseudo-high-brow notion that laymen—especially the rustic, cannot appreciate films of artistic excellence comes to an end." While the founder of the Ninasam Film Society, the noted theater personality, K. V. Subbanna, and acclaimed Kannada film director, Girish Kasaravalli, introduced the films, some twenty volunteers circulated among the audience, "at least a section of" which did "not even know the name of this country is India," to study their reactions to the films.The Heggodu film festival reflected a spirit of urban, middle-class self-critique.
It would be some years before the clash of urban and rural worldviews and wisdoms would be thematized in films, notably by Ritwik Ghatak, Mrinal Sen, and John Abraham.
(Excerpted from Art Cinema and India's Forgotten Futures: Film and History in the Postcolony by Rochona Majumdar. Copyright (c) 2021 Columbia University Press. Used by arrangement with the Publisher. All rights reserved)