Here we explore the third set of thaganam adavus in Mohiniyattam
We started discussing adavus of Mohiniyattam in part48 and further explored different adavus in part 49. Continuing our journey into understanding the adavus, we will now move to the third set of adavus in this part.
Already we have started explaining the second group of adavus of Thaganam called Thi tha thi thi. Now we are going to the third one.
Adavu 3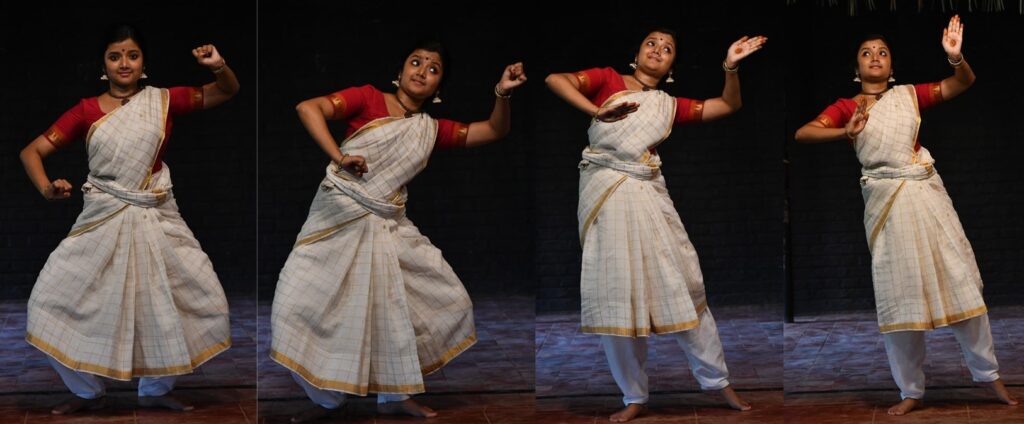 Chollu of the Adavu – THI THA THI THI
Talam – Adi
Start in an aramandalam posture with the Mushti mudras on both hands. The hands will traverse from Mushti to Tripathakam. The final pose is Hamsasyam on the right hand and Ardhachandram on the left. Once the adavu movements of the right leg is completed, they are repeated on the left side.
Adavu 4
This set of adavus have the same chollu- 'Thi Tha Thi Thi'. Start in an aramandalam posture with tripatakam on both hands. As the adavu progresses, the hands will traverse from tripatakam to ardhachandran.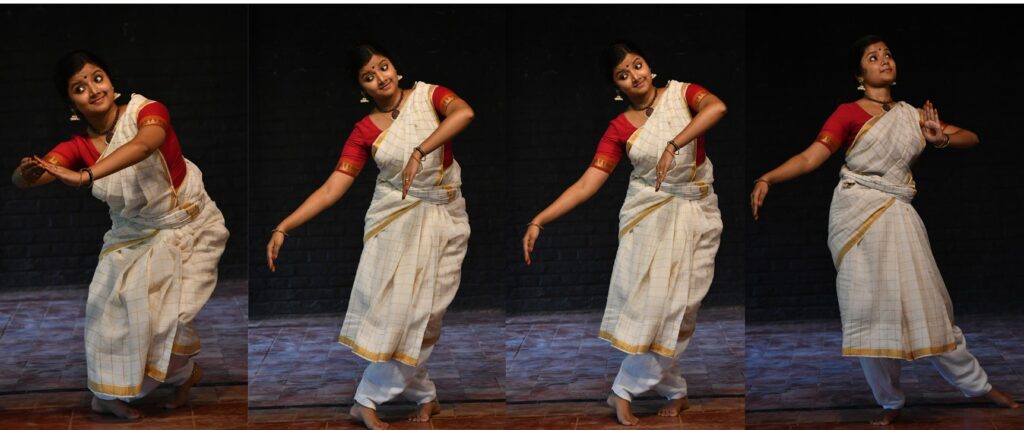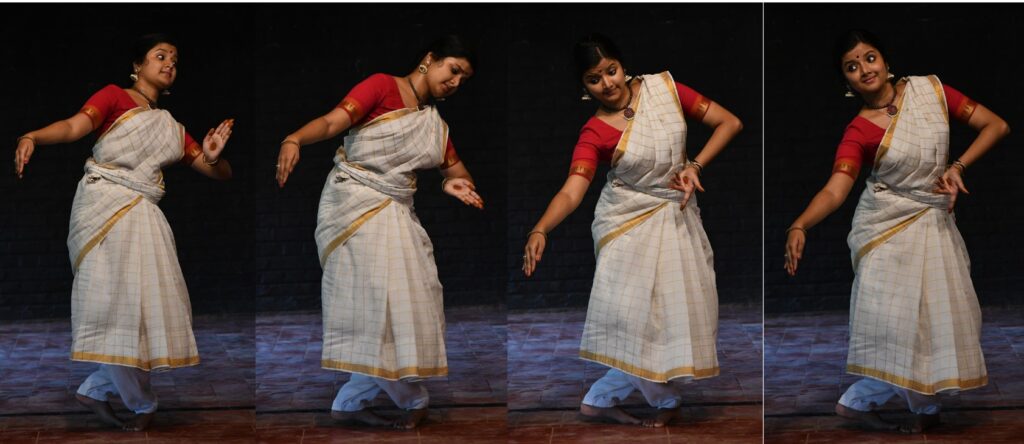 Photo Courtesy: Natanakairali Archives
Artist: Sandra Pisharody
Video Clipping: Mohiniyattam Artist. Ameena Shanavas
Click here to read the articles by Nirmala Paniker
Write to us at [email protected]