How do we notate dance mudras like straight, sacred thread and death?
We discussed the importance of Mudrakhya and a few usages of Mudrakhya along with their notations in the last part. More Mudrakhya usages are describe below.
Sarvo: (All)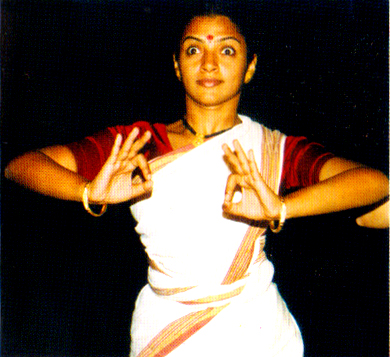 Hold bent arms in Mudrakhya Hastha mudra in front of chest, facing outwards and make a small horizontal circle starting from the left. Flutter the fingers while doing this and finish the viniyoga by coming back to starting position. Eyes follow the movement of the hands.
To inform
Hold left hand upward and right hand downward as shown in the picture. Then bring it to the right side as in the second term. Turn the hands as given in the notation and keep the right hand down and the left hand up.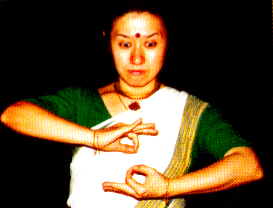 Things
Begin by holding the arms at chest level with the palms in mudrakhya mudra facing each other. Release the mudra three times to Hamsapaksham on the right, middle and left sides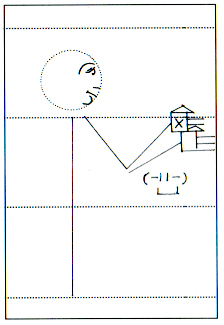 Death
Hold both arms at chest level with both palms in mudrakhya mudra facing the body. Right hand is held above the left. Move the arms in sync twice in a downward- upward motion. During the third time, dip the arms once more and then release to Soochimukham mudra upwards.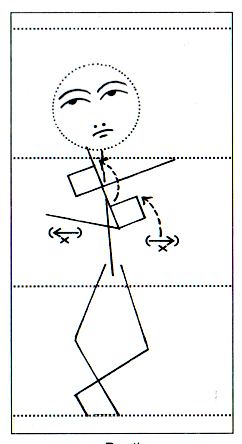 Move the mudrakhya mudras held against the chest up and down (showing the breath), turning the Mudrakhya mudra into Suchimukha mudras as you bring it up for the third time.
Meditation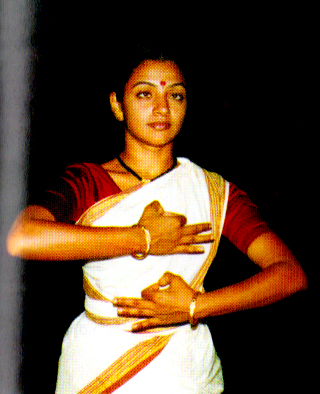 Sacred Thread
It is both the Mudrakhya mudras in front of the chest. Then move it to both sides as you see in the notation and photo source the final position.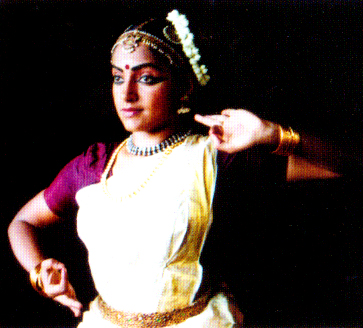 Straight
It can be done two ways. One in front of the chest and you can draw a straight line to both sides.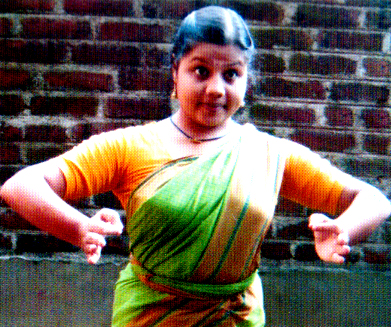 The other one moves straight in front. Both the positions and notations are given.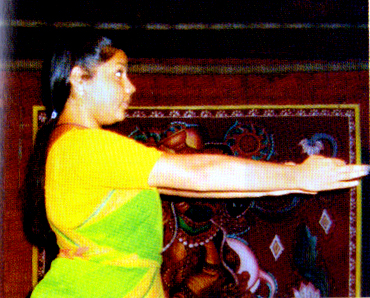 Assisted by Sreekanth Janardhanan
Photo Courtesy: Natanakairali Archives