"Reimagining masculinity, relationships, and innocence: Peruvazhiyambalam, Kochu Kochu Thettukal, and Thakara – a continued exploration of Padmarajan's impactful films.
Film: Peruvazhiyambalam (The Roadside Inn) 1979
Cast: Ashokan, KPAC Azeez, Bharat Gopi, KPAC Lalitha, Jose Prakash, Sukumari
Director: Padmarajan
Oh, masculinity! What would cinema do without it? What would we do without it?
The image in most of our minds of a caveman is of a rugged man dragging a woman by the hair. The misogynistic view is perpetrated over the existence of humanity across arts and life. Cinema is no different. Popular cinema across the world thrived on the demigod of the hero who 'powers' the story with his brute strength. Women are just scenery. Woe to any female who would dare look back. They would be soon put in place with a little necessary violence.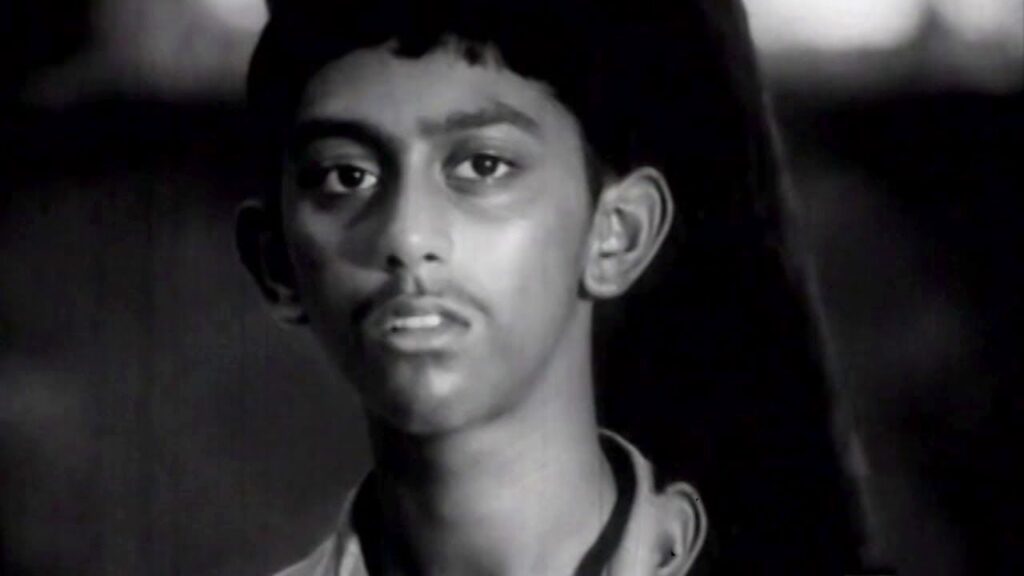 Into this milieu, walks in one of Malayalam's bravest storytellers, with his directorial debut, Peruvazhiyambalam, an adaptation of his novel of the same name. He turns the cult of machismo on its head with an urgent, unapologetic dynamite of a movie. A searing gaze into both the male gaze and the crowd psyche. How we view violence, both with disgust and awe.
Prabhakara Pillai (Azeez) is released from prison. He was serving time for rape. He is coming back to his village and he has a few scores to settle. Especially with the girl's brother who raised the complaint with the police. The villagers follow his every move. Scared to interfere, scared that they might miss out.
Raman (Ashokan) is a teenage boy who lives with his two sisters. His father used to be an acquaintance of Pillai. But now with him dead, all Pillai has eyes for are the two preys right in front of his eyes. What can Raman do to protect his siblings?
The local temple festival. Raman takes his sisters to watch the fun. He tries to avoid Pillai, but ultimately has a confrontation. A timid, well-meaning boy enters the fight. An angry, confused boy comes out. He has not become a man. But he has changed.
Peruvazhiyambalam highlights two incredible performances by actors who never got such characters again in their career. Ashokan's debut is astounding. He oscillates between an angry youth and a simple kid, both of whom are within him. For someone who never acted before, this is a revelatory portrayal. Azeez is a familiar face for those who watched movies in the 80s and 90s. He is the guy you instantly recognise, but do not recall the name of. An actual policeman, he has donned the uniform countless times. Mostly as a coward or a minor villain. But I have never seen him inspire raw fear like he has here. The compelling walk, the leering look, the territory-marking paan-spitting, all build up to an almost demonic personality. Until he enters home and starts playing with his son.
Jose Prakash, Bharat Gopi and KPAC Lalitha essay characters that are familiar, yet stand out. The main performers are a few. Whenever the crowd gathers, they are almost a faceless entity, egging on the inevitable. Secure in their impotence, yet unable to tear themselves away.
For his debut, Padmarajan decided to go the art route. He knew he had an amazing source. After all, he wrote and published it to great acclaim. Shooting it in black and white, despite colour gaining popularity, was a masterstroke. We are not distracted by the colours, and the visuals are more stark. The editing is busy, giving a feverish pace to the movie. The action scenes are anything but. The main confrontation is more of a study in facial expressions than in any attempt to glamourise it.
With Peruvazhiyambalam, Padmarajan announced, in no uncertain way, that he was there to stay in the director's chair. He would still write scripts for others, he would move more mainstream, but his would be the movie Malayalis would wait for year after year.
Film: Kochu Kochu Thettukal (Minor mistakes) 1979
Cast: Sukumaran, Shuba, K P Ummer, Hema Chaudhary, Innocent, Sukumari, Santhakumari
Director: Mohan
Sometimes, a name can mean so much more. Looking back after 40 years, Kochu Kochu Thettukal is more literal than Padmarajan probably intended it to be.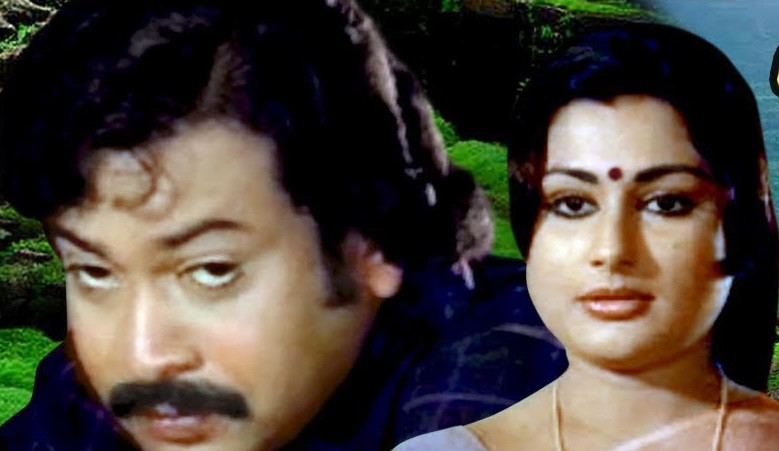 A young honeymooning couple Ravi (Sukumaran) and Lata (Chaudhary) are in a Thekkadi guest house. There they interact with the next-door neighbours Mr and Mrs Panicker (Ummer and Shuba). Something about the young couple doesn't jell and Mrs Panicker guesses right. But then Mrs Panicker has some secrets of her own.
What begins as a well-trodden story suddenly comes alive with a startling revelation. It's a Padmarajan story, after all. But it is all downhill after that. It culminates in a really bad climax. That the concept of living together without marriage was explored 40 years ago in Malayalam is startling. There was a good story somewhere, about the 'keep' and the men that keep. But this is not that story.
Sukumaran essays the likeable rogue to extremely good effect. Shuba has the best and most complex role. Kudos to Padmarajan for writing such a well-rounded role. Ummer and Sukumari provide ample support. The former steps out of his villainous wheelhouse to play a slightly deeper character.
Mohan was one of the prolific directors in the 80s. He was unapologetically mainstream, like I V Sasi. He made a lot of movies that people saw, but rarely remembered for long. That was my thought when I saw the credits before the movie. It is easy to explain this away as a less-talented director screwing up a script by someone bigger than him. But, no. Kochu Kochu Thettukal really is a mistake in Padmarajan's oeuvre, the likes of which I hope I don't encounter much in my journey through his early films.
Film: Thakara 1979
Cast: Pratap Pothen, Nedumudi Venu, Surekha, K G Menon
Director: Bharathan
When did Malayalis lose their innocence? Ask 10 people and they will have 20 different instances through history. Ask a Malayalam film viewer, chances are they will say it was watching movies made by Bharathan and Padmarajan.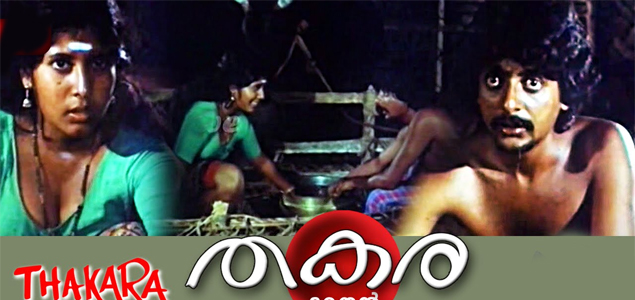 The two filmmakers were not shy about bringing sexuality into their films. They acknowledged it as a basic human trait and, many a time, made it the central point of their story. For long, Indian cinema acknowledged sex, marital or otherwise, as a means to an end. The end mostly being the birth of a child which then drives the story. There might be rain and thunder, some wide-eyed looks and, maybe, a moan or two. But deed done, procreation confirmed, let's move on, we are Indians.
Bharathan and Padmarajan refused to toe the line. They viewed sex as sex itself, separate from reproduction. This was a revelation. And both of them were masters at portraying sensuality without vulgarity. The censor board could not do much and a new, aware audience was born.
Thakara (Pothen) is a simpleton. An orphan, he lives depending on the largesse of the villagers. They make fun of his underdeveloped mind, but also are affectionate. His best friend was Subhashini (Surekha), in whose hut he would take most of his meals. He would help out with household chores even though he was scared of Mooppan (Menon), Subhashini's dad. Thakara also hung around with Chellappanashari (Venu), the local carpenter, who was a total rogue, and his sidekick Pullai (Anirudhan). Chellappan has a roving eye, but not much luck with the ladies. However, he sees how close Thakara was with Subhashini and sets out to pollute his mind.
Padmarajan wrote a screenplay that combined mental challenges, societal mores, sexual awakening, and violence. He takes his time immersing us in the village life and introduces us to the main characters. As is the case, he has sketched them out and there are no underwritten characters. Then he gets us all hot and bothered as the main duo discovers confusing feelings. Suddenly, towards the end, there is explosion of violence that was never on the horizon till then.
Prathap Pothen had made his debut, in a supporting role, the previous year in a Bharathan film Aaravam. Bharathan had seen him in a Bernard Shaw play and recognised something in him. Throughout his career, Pothen was an oddity. He didn't have the typical film star looks and almost always had his spectacles on. But he had a knack of essaying the ordinary man. Though only 25 when this movie was made, he looks older. And there ends the criticism. In the role that propelled him into the audience's consciousness, Prathap Pothen gives a fearless performance. We see the child inside the adult body, and we see it without any filters.
Surekha makes her Malayalam debut. Oscillating between spirited and coquettish, she leaves a lasting impression. Unfortunately, it also typecast her in future roles. It is easy to know how the youth of the day would have wished for a Subhashini in their lives. The hugely talented Nedumudi Venu excels in one of his few negative roles. K G Menon took over a role that was specifically written for Bharat Gopi, who declined. Menon chews the scenery as Mathu Mooppen. Unfortunately, it seems he ditched the industry or vice versa. I was not able to find any other role that he did.
Bharathan and Padmarajan didn't intend to make Thakara as a cinematic milestone. It was a commercial movie, but made by two people with great cinematic sensibilities. However, the audience made it a milestone. It is very unlikely that anyone who saw Thakara back in the day has forgotten it completely. How could they? After all, it was guilty of robbing them of their innocence.