Artist Namboodiri's line drawings of characters in stories went beyond mere illustrations and breathed life into expressions born out of cultural and human emotions.
Karuvatta Mana Vasudevan Namboothiri, renowned as Artist Namboodiri, achieved greatness in the realm of artistic expression through his exceptional drawings. His skillful sketches captured the profound emotions experienced by three-dimensional characters in a two-dimensional canvas. The art world mourns the passing of this legendary figure in line drawing, as he departed in the early hours of Friday, July 7, at the remarkable age of 97.
Namboodiri emerged onto the art scene at a time when readers and illustrators were captivated by the works of Raja Ravi Varma and his art.
The name Namboodiri itself became a signature etched in the hearts of millions of readers who, for generations, were enthralled by the great literary works of Kerala. While stories served as mere captions to his sketches, Namboodiri was the artist who bestowed life upon characters through his drawings. One notable masterpiece was his collaboration with renowned author MT Vasudevan Nair on the 1984 novel "Randamoozham."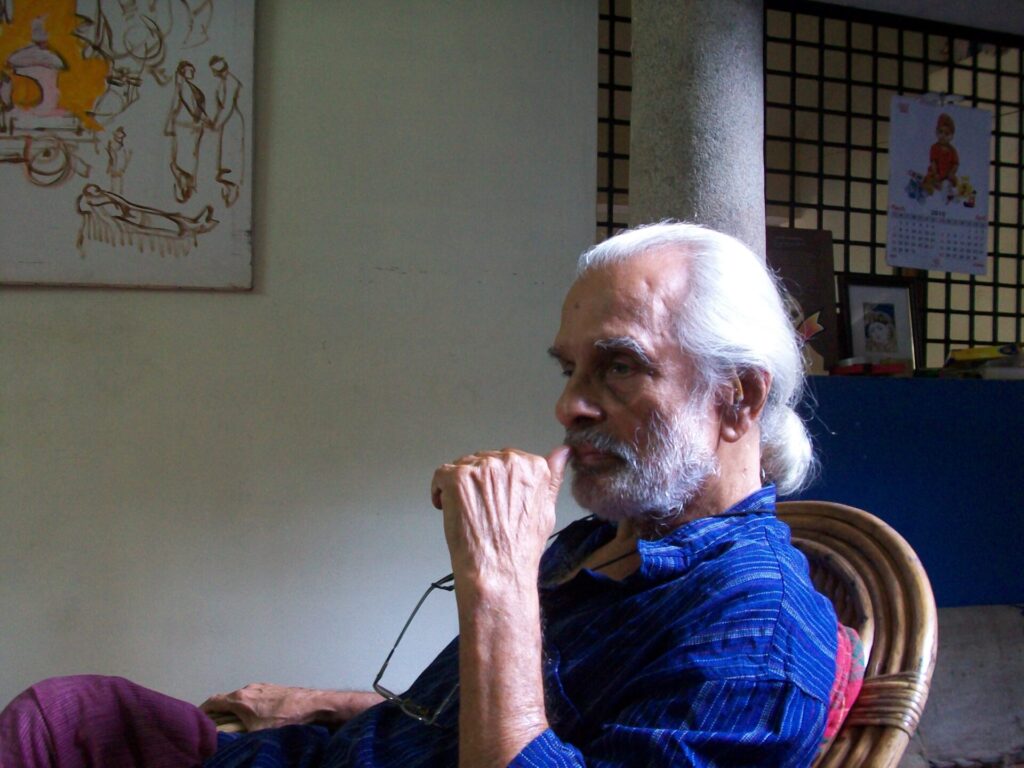 Reflecting on his artistic journey, Namboodiri shared that two influential individuals shaped his life as an artist. The first was DP Roy Chowdhury, a student of Abanindranath Tagore, who became the first Indian Principal of the Madras School of Arts in 1929. Roy Chowdhury introduced fine arts training and encouraged the study of indigenous arts, nurturing Namboodiri's insight into human figures. The second influential figure was his teacher, KCS Paniker, who fostered exploration, experimentation, and the showcasing of artistic talents. Both mentors instilled in him a sense of Indian identity, fostering a lifelong quest for artistic expression rooted in honesty and truth.
It is remarkable that an artist from Kerala, who had never visited Bengal, could read classic stories by Bengal's writers and create works that reflect the cultural nuances of the Bengali bhadralok. Namboodiri found inspiration in Leela Sarkar's translations of Bengali literature, published in Mathrubhumi. Lines danced to the artist's tune, taking shape as characters he envisioned—a testament to the magic of Namboodiri's sketches.
Versatile artist
While Namboodiri's artistic versatility extended to sculpture and art direction, his line art remained his primary claim to fame, especially in his native Kerala, where he had few peers. Born in 1925 in Ponnani to Parameshwaran Namboothiri and Sreedevi Antharjanam, his early interest in drawing and painting shaped his life's course.
In pursuit of his artistic passion, Namboodiri moved to Chennai and enrolled at the Government College of Fine Arts. There, under the tutelage of veterans like Roy Chaudhary and KCS Panicker, his talent flourished. After completing his education, Namboodiri joined Mathrubhumi as a staff artist in 1960, where he remained until 1982. During his tenure, he illustrated the works of numerous prominent Malayalam writers, including Thakazhy Shivasankara Pillai, Kesavadev, M. T. Vasudevan Nair, Uroob, S. K. Pottekkatt, Edasseri Govindan Nair, and V.K.N. His illustrations of mythical characters garnered accolades and drew readers deeper into the world of literature.
Lines that portray tender emotions
Namboodiri's artistic prowess also found expression in the realm of cinema. He served as an art director for films such as "Uttarayanam," which marked the directorial debut of G. Aravindan, one of Malayalam cinema's finest filmmakers. The film earned him the Kerala State Award for Best Art Director.
Namboodiri's drawings are an extraordinary compilation of illustrations and sketches that capture both the solitude and camaraderie intrinsic to life. His portrayal of female character Naniyamma in pocket cartoon Naniyammayude Lokam was particularly remarkable, as until then, such characters had been absent from pocket cartoons. His work is a testament to the literary aesthetic, with reading and literature forming the backbone of his artistic existence. Within his slender frame lies a fervent curiosity for the heritage of not just Kerala but also the lands depicted in novels and stories.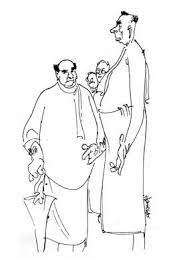 His drawings portray universal tender moments and chance encounters. One can almost envision the protagonists of these stories, such as the robust, heavy-bosomed woman or the wiry-looking man eagerly seeking someone's attention along the narrow pathways lined with palm trees. Namboodiri possesses a rare skill for capturing the quirks, awkwardness, and unexpected moments of amusement that punctuate city life. Those who delve deeper into his work will discover vivid conversations unfolding through the expressive gazes of his characters.
Namboodiri's understanding of simplicity in drapery is a testament to his acute observation of form and figure. His women are voluptuous and vibrant, while his men exude strength and robustness. His wit and narrative are as sharp as his heart is tender. Through his portraits, Namboodiri not only stimulates intellectual curiosity but also evokes deep emotional and aesthetic gratification.
Namboodiri's final rites were held on July 7 in his home district of Malappuram.