Dancer turned body percussionist Bharat Verma tells that the art form has great healing benefits for the body and the mind. In a conversation with India Art Review the Udaipur- based artist shares his future plans to popularise the art form in India.
You are a dancer. How did you find your fascination with body percussion?
I come from a very humble background in Udaipur. My father's dream was to give me a good education so that I could get a white-collar job. However, I was already determined to become a dancer and choreographer by the time I turned 13. I would skip school and spend my time practising dance. This is also when I decided that I was going to be a full-time dancer.
I used to do choreographies and performances for weddings at Udaipur, as it is a popular wedding destination. During one such event, the Big Medicine Charitable Trust (BMCT), an NGO, introduced me to Vanaver Caravan, a music company based out of Hudson Valley renowned for contemporary and core percussive dance globally. As luck would have it, they had come to Udaipur to perform body percussion. We had a discussion and after seeing my interest and passion for their art, I was invited to the United States. It was inexplicable like love at first sight. I found their rhythmic musical dance to be unique, challenging, expressive and high-energy. Thus, I decided to introduce this form of dance to India, and that's how it all started.
So, what do you find so special in this art form?
Body percussion is a novel and highly impactful art form in India which I am honoured to be introducing to my country. It is not only a form of artistic expression of entertainment but also has great healing benefits for the body and the mind. It has been discovered that body percussion can improve all aspects of health and wellness. It has made me more aware of the body and can improve movement control, muscular strength as well as coordination and balance among practitioners. At a mental level, it boosts concentration, memory and perception. Even from a social health perspective, it helps in building better relationships and reducing anxiety or stress. Since body percussion is a new art form in India, it has been generating a fair bit of interest and I am now opening my first dance academy in Mumbai. I am sure that within the next few years, body percussion will become a popular form of dance across India.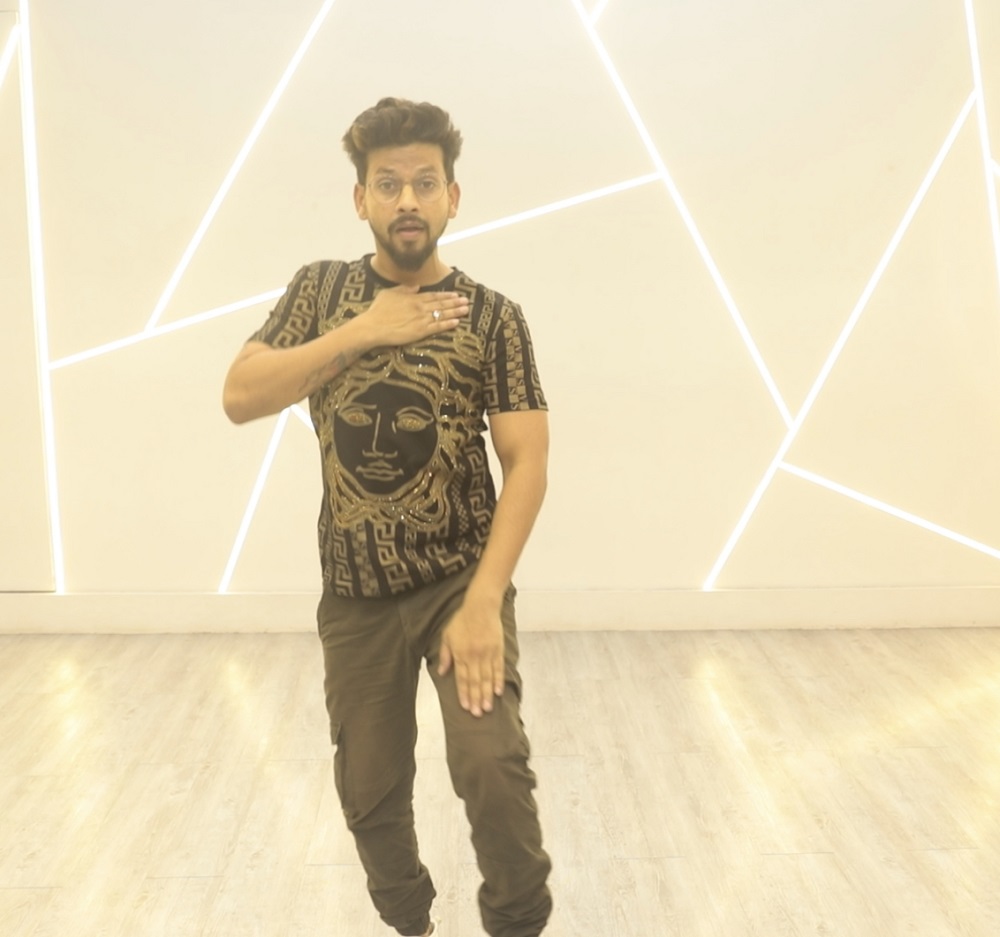 What were the challenges you faced while introducing a new art form in India? How was its initial acceptance and now?
Initially it was very challenging. It was hard for me to take my performances to the audience and establish a rapport. People used to make fun of me and wonder what am I trying to do by beating myself up with different objects. Even my grandmother was amused by what I did. It was not just about body movement, but also creating music, even in the classical form. Unlike other art forms, the lack of awareness was a major challenge. People found my acts interesting, but when someone tried doing it, it was quite difficult. There was a time when I wondered how to take it forward and who should I perform with. Along with my brother Ashwinder, we shot videos and send those for auditions at various reality shows. But I kept practicing and performing with different objects. Now I am much better recognized and it gives me great pleasure when people come to me and tell me that they know me because of my body percussion acts.
Tell us more about your new initiative Bharat Beat Show (BBS) and how you conceived it?
Over the years, I have innovated and integrated various props such as sticks, paper, stools, chairs, and even the Indian kitchen items to create rhythm in the form of dance. I have also experimented with the fusion of body percussion with Garba and Khartaal. So, I am now focusing on making Bharat's Beat Show as an IP show since me and my students are going to be the only exponents of the art of body percussion in India.
Body percussion has its roots in various folk traditions and dance forms from around the world. You have already introduced body percussion in the "Garba" dance form and have performed a fusion of body percussion along with "Khartaal". Do you have further plans for integrating Indian folk dance forms and traditional instruments with body percussion?  
I have created a fusion of body percussion with a lot of different elements. I have done the fusion with various articles as well. A very unique aspect is the fusion of body percussion with Indian classical. People used to like our act wherein we merged the verbal rhythms of classical music, and delivered a full performance of body percussion. I am also planning to do a fusion of body percussion with Rajasthani folk instruments such as Manjhira and Bhappang.
You are also going to open a body percussion academy in Mumbai. What are the different levels and types of body percussion courses you plan to bring in?
Yes, the Mumbai Academy is gearing for launch and it will be inaugurated either by end of August or in early September. It will have four levels of training with a duration of six months. All the courses have been personally created by me and are affiliated with a New York-based company. After practising for six months, as the students clear each level, they will get an international certificate of having been trained at the body percussion academy in India. In this, we will be doing mind training, metronome training, and different rhythm patterns of Indian classical, Carnatic classical and also western. They will also learn how to integrate one rhythm pattern with another. Students will also be trained on performing body percussion in different ways such as sitting, standing or dancing etc.