How to perform Dhaganam Adavus 7 ,8, and 9?
Dhaganam is one of the important sets of adavus in Mohiniyattam. In the past two series, we explored six adavus in Dhaganam. Here we are elaborating the last three adavus in Dhaganam.
Dhaganam Adavu 7
To start the adavu, stand in aramandalam with the right arm bent and the handheld Vardhamanakam Hastha just over the right shoulder. The left arm is relaxed in Dolam Hastha towards the left side of the body. For 'Dha', lift and swing the right foot up softly (as shown in image). For 'Nu' step the right foot diagonally back towards the right as the right hand slowly starts moving up and out towards the right side of the body in an arc.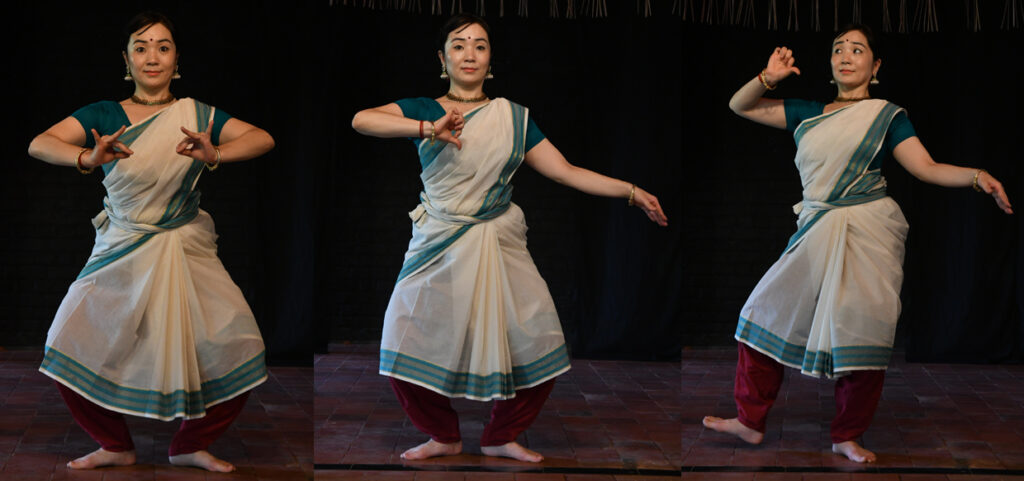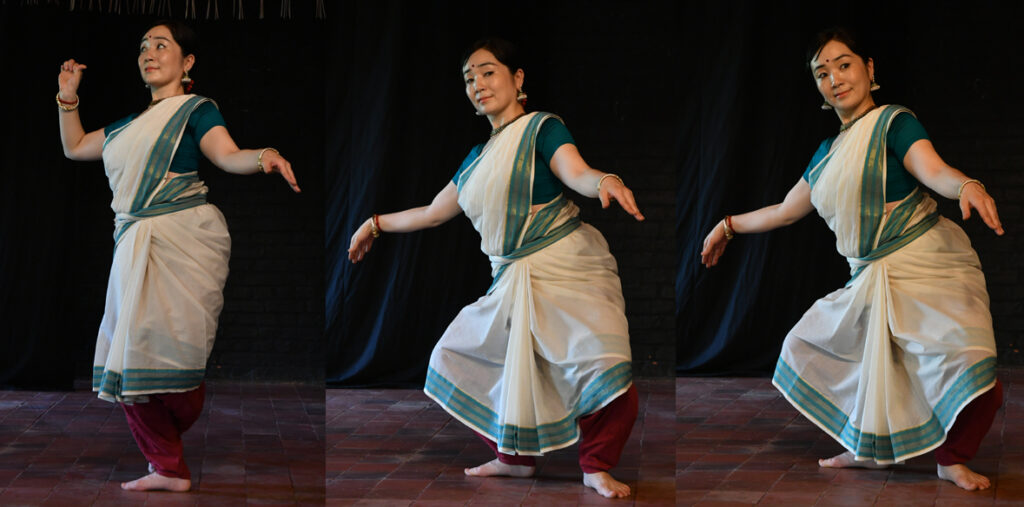 For 'Thanam' step the left foot on its toes behind the right. For 'Thari' step the right foot next to the left and bend into a diagonal aramandalam stance. The right hand continues to move and ends in a dolam. Eyes move along with the right arm and ends with the a look towards the front right corner. Repeat the entire sequence to the left side for 'Dhi Tha Dhanam Thari'.
https://youtube.com/shorts/s0J5L7G7sFc?feature=share
Dhaganam 8
Stand in aramandalam with arms bent in Muzhuvrittam and hands held in Hamsasyam hastha. For 'Dha' stamp the right foot once. Open the right hand to Ardhachandran and begin to rotate it above the left hand held in Hamsasya Hastha. Stamp the right foot again for 'Nu', but this time a little further away to the right side. Continue to move the right hard in a circular manner; by this time coming under the left hand. For 'Thanam' walk the left foot behind the right while being in a standing position.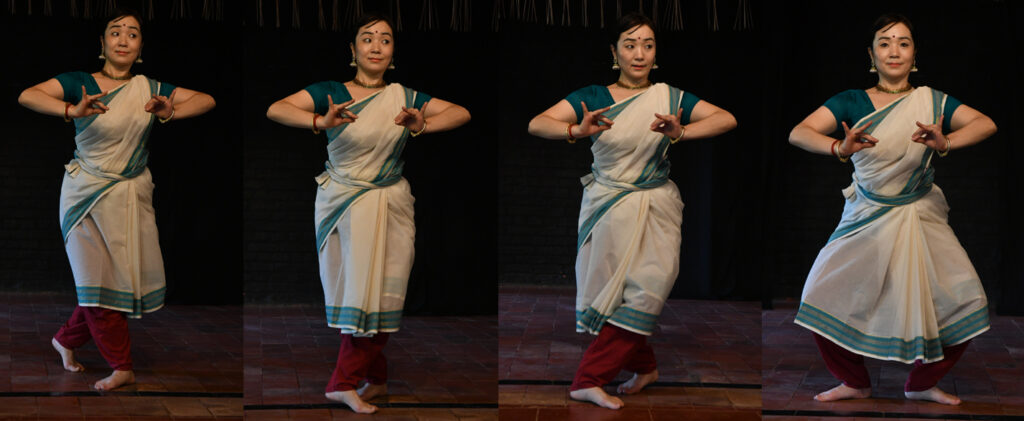 Begin to change the right hand's mudra to Hamsasyam. Walk the right foot behind for 'Thari' and change the mudra of the right hand back to Hamsasyam placing it next to the left hand. For 'Dhi Tha' repeat the first two steps to the left side. The left hand begins to rotate over the right this time. For 'Dhanam Thari' walk the right leg forward and then the left. This Adavu is called Chatura Nada as the movement pattern creates a square.
Dhaganam 9
This Adavu is exactly the same as Adavu 8 but instead of Hamsasyam the mudra used is Mudrakhyam.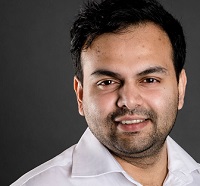 Photo Courtesy : Natanakairali Archives
Artist : Keiko Okano
Video Clipping : Mohiniyattam Artist : Anju Peter and Ameena Shanavas