Chalakkudy Maholsavam featured Panchari melam, Kathakali, Sopana Sangeetham, Carnatic music, Mohiniyattam and Ottanthullal among others.
Pisharikkal Bhagavathy temple, a village temple that stands surrounded by sprawling paddy fields and lush green trees at Chalakkudy, a small town at the foothills of Western Ghats, in Kerala's Thrissur district is otherwise a calm place. Despite the incessant rains, this pristine place was bustling with art lovers who were visiting from nearby places to attend the first edition of Chalakuddy Mahotsavam. The four-day festival that started on 12th May, conducted by VVS Foundation and SAMAA arts featured an impressive line-up of young maestros and veteran artists from various Kerala art forms.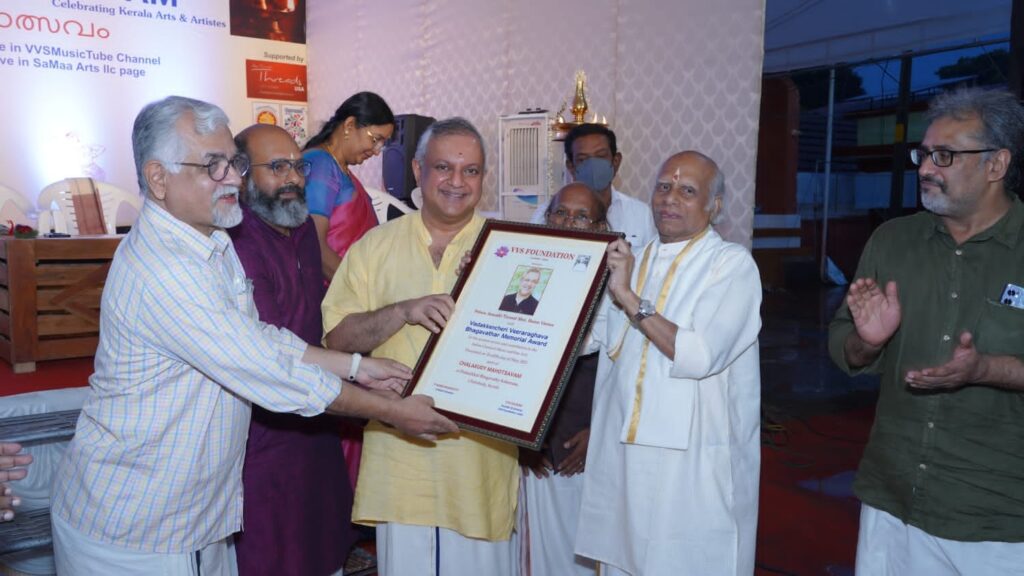 The festival was kicked off with a Sopana Sangeetham recital by Njeralathu Harigovindan. The highlight of the day was a Carnatic vocal concert by renowned musician Prince Rama Varma who was also selected for the first Vadakkencheri Veeraraghava Bhagavathar Memorial award constituted by VVS Foundation. He was accompanied by Avaneeswaram Vinu on Violin, Nanjil Arul on Mridangam and Tripunithura Gopalakrishnan on Ghatom. The second day of the event featured an Ottamthullal, a dance art performance by Kalamandalam Nandakumar and a Mohiniyattam recital by R.L.V Ramakrishnan.
Ammanur Parameswaran Chakyar's Prabadham Koothu and Usha Nangiyar's Nangiyar Koothu enthralled the audience on the third day of the festival. The day also featured Thiruvathirakkali led by Sreela Nelladam.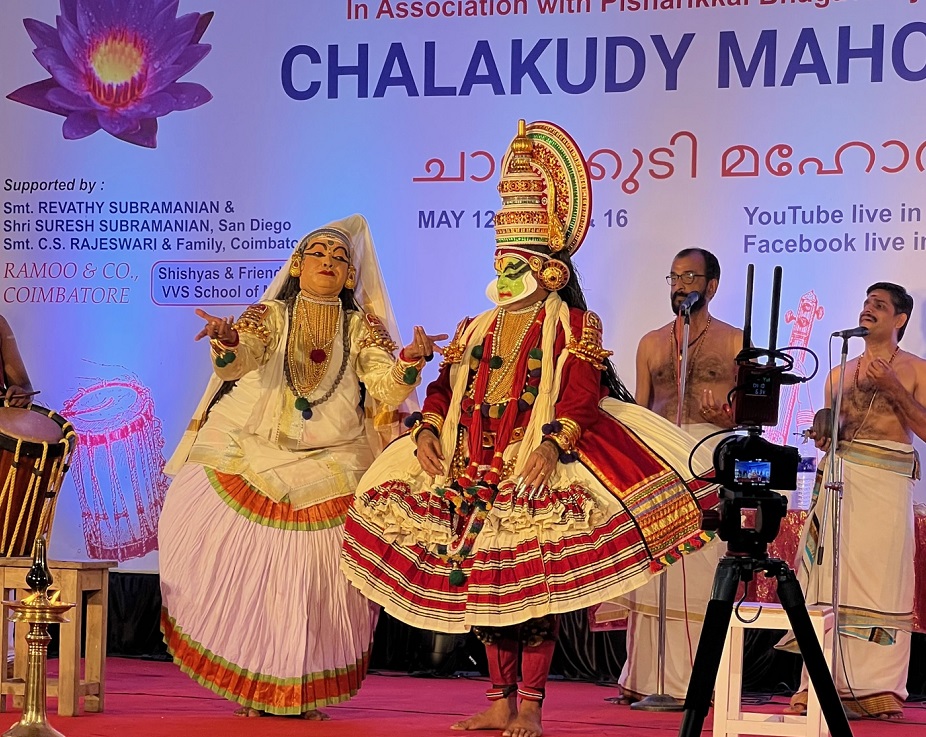 The festival concluded with an electrifying panchari melam by the maestro Peruvanam Kuttan Marar and his troupe. The event also showcased Kathakali by Peesapilly Rajeev and his team.
VVS foundation had earlier conducted an online fundraising festival, Daskhinotsavam, during lockdown to provide assistance to musicians, and the community who were the worst affected by the pandemic. "We helped 150 Carnatic musicians across the south Indian states and collected Rs 15 lakh through the programme," informed violinist VVS Murari who is behind this concept.
During the process, the team realised there was a need for an offline art festival, which could become an avenue to feature more art forms other than classical music.
"We decided to conduct in unconventional towns like Chalakkudy, which has a historical background. This is the first edition and we are planning to conduct this every year with a lot more artists and art forms," added Murari. P Narayanankutty and Sunitha Harishankar were the co-ordinators of the festival.
Write to us at [email protected]