The article delves into the significance of Aboriginal Country and Dreamtime in Australia, shedding light on the Indigenous Australian peoples who inhabited the land long before British settlement.
Amidst the vastness of the Australian continent, a culture thrives, its roots embedded in the deepest recesses of collective memory. The world's oldest continuing living culture, belonging to the Aboriginal Australian peoples, carries within it a philosophy that transcends time and space. For them, the term "country" evokes more than mere physical landscapes—it signifies a profound connection, woven intricately into their culture, spirituality, and identity. The words of French artist Paul Cezanne resonate powerfully: "The landscape thinks itself in me, and I am its consciousness." Within this rich tapestry of beliefs and traditions, the concepts of Dreamtime and Dreaming emerge, offering a glimpse into a unified belief system that has been orally and ceremonially passed down through countless generations. Join us on a journey through the Dreamtime, where ancestral beings shape the land, stories become art, and the interrelatedness of all living things weaves a profound understanding of the world. Prepare to be captivated by the wisdom of Dreamtime, a foundation that holds the key to preserving a harmonious relationship with the natural world and safeguarding a cultural identity.
The Aboriginal Australians
The term "Aboriginal" refers to the Indigenous Australian peoples who inhabited the Australian continent and its adjoining islands long before British settlement in 1788. These individuals are regarded as the traditional custodians of Australia, having nurtured and respected the land for thousands of years prior to colonization. The migration to Australia commenced approximately 60,000 years ago, as small groups of fishers and hunter-gatherers voyaged from Timor and Papua New Guinea. Upon arrival, they settled on the coastal plains of northern Australia in the west and the plains of Cape York in the east. Archeological findings discovered a rock shelter near the coast of Arnhem Land that provides evidence of human occupation dating back 61,000 years.
The richness of Australian Aboriginal culture stands as the world's oldest continuously living culture, with profound philosophical belief systems deeply ingrained in their collective memories. Central to their culture, spirituality, and identity is the concept of "country," a term that extends beyond mere physical terrain encompassing land, earth, sea, and sky. It symbolizes a spiritual and emotional connection to the land and its natural resources. This connection is sustained through the transmission of intricate knowledge systems, including stories, songs, and ceremonies, passed down through generations.
Rather than perceiving country as a finite, delineated space, the Aboriginal peoples of Australia perceive it as a multifaceted spiritual realm that transcends time and encompasses the past, present, and future. In their worldview, country is a multidimensional entity interwoven with culture, nature, and land. It encompasses not only human beings but also animals, plants, earth, oceans, soil, minerals, water, and air. Furthermore, this connection extends to the intricate web of seasons, creation spirits, and heritage.
Anthropologist and ethnographer Deborah Bird Rose eloquently expresses this perspective, stating, "Country is a place that gives and receives life. People talk about a country in the same way as they talk about a person. They speak about country, sing and dance about country, feel sorry and worry about country. People say that country knows, hears, and smells. Country is a living entity with yesterday, today, and tomorrow, with a consciousness and will towards life." This profound understanding of country not only shapes their perception of the land but also forms the foundation of their cultural identity and spirituality.
Country holds a profound significance for Aboriginal and Torres Strait Islander peoples, as it serves as a sacred space where community connections thrive. This deep-rooted connection finds expression in various forms of art, such as paintings and carvings, which portray the landscape, plants, and animals that hold cultural significance. These artistic expressions play a central role in Aboriginal spirituality and contribute significantly to their sense of identity.
Reciprocity stands as the cornerstone of the relationship between people and country. It embodies the principles of mutual respect, balance, and nurturing connection. It entails taking only what is necessary from the land, ensuring that the world's natural resources are never depleted. The saying "Healthy Country, Healthy people" encapsulates this understanding, recognizing that the well-being of the land directly impacts the well-being of the community. When the land is ailing, efforts are made to listen to its needs and facilitate healing. Traditional ceremonies of gratitude or cultural burnings are planned, aimed at replenishing the soil and restoring harmony.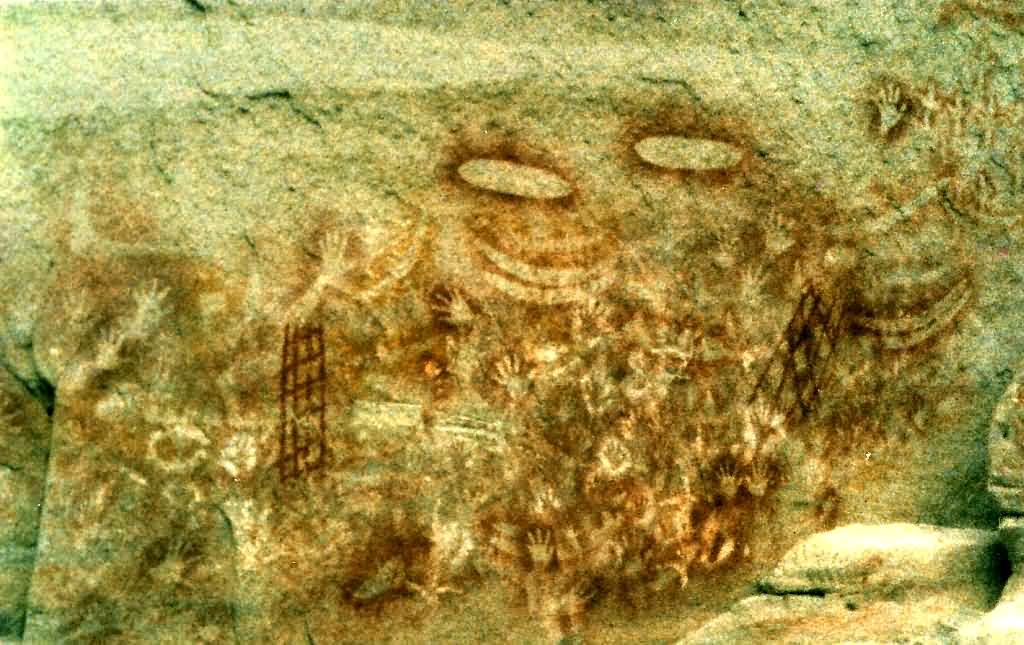 Aboriginal and Torres Strait Islander communities actively uphold their connection to country through land management practices and conservation efforts. Acknowledging the vital role that country plays in providing resources like drinking water and bush medicine, they prioritize expressions of gratitude and engage in rituals that replenish and sustain the land.
Developing a deeper understanding of the complexity and significance of country for Aboriginal and Torres Strait Islander peoples unveils the profound hurt caused by disrespecting the land or disregarding its intrinsic importance for future generations. It is through this understanding that we gain insight into the reasons why such actions are deeply offensive and harmful.
Dreamtime and dreaming
Aboriginal Australian people's nomadic lifestyle nurtured cooperation, innovation, adaptation, and keen observational skills, resulting in the development of a comprehensive knowledge of healing. This knowledge has evolved into a cultural significance intertwined with philosophies and an understanding of the creation time known as Dreaming.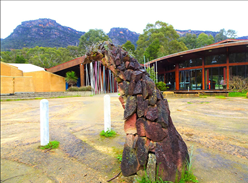 Dreaming represents a cohesive belief system and a complex concept across the continent, passed down orally and ceremonially from one generation to the next. It emanates from a profound communal longing and a sense of responsibility to honor the interconnectedness between humanity and the natural world. Anthropologist W.E.H Stanner eloquently expresses this notion in his renowned essay, stating that Dreaming represents a sacred era when man and nature came into existence, transcending our conventional understanding of time and history. Dreaming serves as a guiding charter, encompassing ongoing events and embodying a principle of order that holds utmost significance for Aboriginal communities.
According to the Dreamtime belief, ancestral beings descended from the cosmos and roamed the earth, shaping the landscape and creating natural elements, including mountains, rivers, and animals. These ancestral beings often assumed the forms of animals or celestial bodies like the sun and the moon.
The profound tales of Dreamtime are meticulously passed down through generations, finding expression in art forms such as rock paintings, carvings, and Song lines. Song lines serve as a means to navigate the terrain and establish a spiritual connection with the world beyond. Artists, drawing from their ancestral heritage, depict subjects inspired by these sacred narratives in their commercial works.
Dreamtime encompasses far more than a mere collection of creation stories; it serves as a comprehensive framework for comprehending the world and the interrelationships among all living entities. It instills a profound understanding of the interconnectedness between humanity and the environment, emphasizing the importance of nurturing a harmonious relationship with the natural world to preserve cultural identity and maintain a sense of equilibrium.