Edgar Wallace created several unforgettable series characters like Commissioner Sanders, the African chief Bosambo, Inspector Elk of Scotland Yard and the Three Just Men.
I first came across Edgar Wallace in my father's small but eclectic book collection. Once I had finished with all my comics and juvenile series by Enid Blyton, Malcolm Saville, Frank Richards, W.E.Johns and the like I began to search for new authors. My mother's stash introduced me to Erle Stanley Gardner's Perry Mason books but at eleven I was too young to appreciate Perry Mason's legal legerdemain and the books were too slow for my taste. My father's collection looked more promising. I read and enjoyed a western by Al Cody and a rousing swashbuckler by Rafael Sabatini. Then I came across a thin Pan paperback called 'The Golden Hades' by somebody called Edgar Wallace.
This looked quite promising and I settled in a corner with the book. In a couple of hours, I had blazed through it. A fast-paced and well-plotted crime novel, I enjoyed his deceptively simple prose and gift for engaging the reader. Unfortunately, my father did not have any more books by him in his collection but on my next visit to my hometown of Irinjalakuda during the summer holidays I had better luck.
Every summer we used to visit my mother's home in Irinjalakuda. I loved the sprawling old house and the compound which spread over an acre of land with a pond right at the end where I learnt how to swim and fish. The best thing about the place was the books that one came upon in the most unexpected places.
Literature treasures
My grandfather was a lawyer and his son, my maternal uncle also followed suit in the family profession. My grandfather was also a rationalist and the editor of the first rationalist magazine in India ' Yukthivadi'. He had a huge floor to ceiling bookshelf in his room on the ground floor which was filled with magazines like 'Bhavan's Journal', 'Imprint' and 'Caravan' and books by Thomas Hardy, William Thackeray and a cloth-bound set of Dickens.
It also had a stack of Reader's Digest magazines from the fifties and sixties which I used to enjoy going through.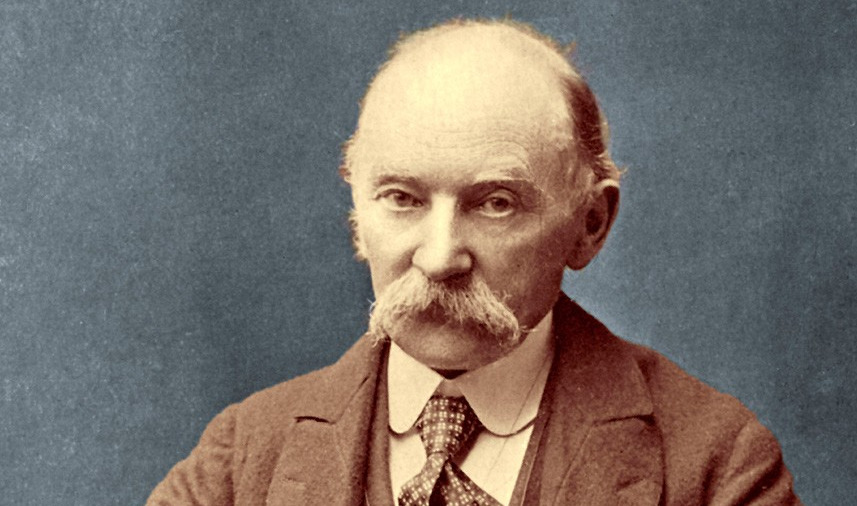 I also discovered a sheaf of tabloid-sized magazines from the forties called ' Tit Bits' and 'Answers', the closest my grandfather came to light reading. On going through these I found that one of them contained an ongoing serialized novel by Edgar Wallace called 'The Dark Eyes of London' which I immediately started reading avidly. The problem was that some of the issues that contained the story were missing and I could read only bits and pieces.
The story was gripping and I was left frustrated by the missing bits, especially as the issue containing the conclusion was also missing. I was able to read the story in its entirety only a couple of years later when I got a copy of the book from the Trivandrum Public Library.
The best part of the old house in Irinjalakuda was the upstairs floor. This housed my uncle's bedroom, another big room that was used by my cousins as a bedroom cum study and a small room at the end which was my cousin brother's room. This particular room had a bookshelf crammed with bound volumes of comics, lots of paperback books including a few westerns and a lot of books by my cousin's favourite author, James Hadley Chase.
Books, books and more books
The biggest treasure trove, though, was in my uncle's room. He had studied for law in Bombay and while there, away from his father's eagle eye, he had developed a taste for pulp fiction. The books he had acquired during his stay in Bombay were crammed into a built-in cupboard in his room. That cupboard felt like Ali Baba's cave. The smell that wafted out when you opened the cupboard was intoxicating, a mixture of mothballs, the smell of old wood and the distinctive fragrance of old paperbacks. The cupboard was a cornucopia of delights.
This is where I first made the acquaintance of Leslie Charteris, John Dickson Carr, John Creasey, Mickey Spillane, Bruce Graeme, Sax Rohmer and a number of western authors like William Colt Macdonald, Leslie Ernenwein and Wayne D. Overholser. And there, sure enough, were a couple of books by Edgar Wallace. I decided to read these first. There was a Pan books edition of 'The Four Just Men' and another called 'The Valley of Ghosts'.  I read both in around five hours flat, only stopping for a bite or two in between. One needs to keep the inner man happy after all.
Discovering Wallace
Once I get on the scent of an author I enjoy, I'm like a bloodhound on a spoor. I started searching all the libraries in Trivandrum for Wallace's books and was delighted to find a large number both at the British Council Library and the Trivandrum Public Library. Even the University Library had a few. The Bhagya Lending Library and Das Lending Library yielded several more. In a few years, I read around sixty of his books and then discovered I had only scratched the surface. Wallace was hugely prolific with well over a hundred and seventy published books. 
Of my other favourites only Frank Richards, John Creasey and Max Brand could claim to have written as much. Other than novels he wrote short stories, plays, poetry and screenplays including the screenplay of the classic giant ape film 'King Kong' (1933). One of his publishers claimed that a quarter of all books written in England at the time were by him. Though enormously successful 'the King of Thriller Writers' as he was known, led an extravagant lifestyle and ran up huge debts because of his two greatest loves gambling and racing.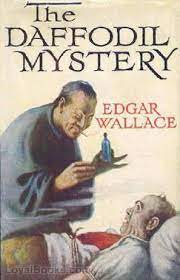 Wallace created several unforgettable series characters like Commissioner Sanders, the African chief Bosambo, Inspector Elk of Scotland Yard, the Three Just Men, that free-spirited bookie called Educated Evans and, my favourite, the bowler-hatted, bespectacled, middle-aged, mild-looking and umbrella carrying man from the Public Prosecutor's Office called Mr. J.G.Reeder.
Mr. Reeder had what he called a 'criminal mind' which helped him figure out what the criminal's he hunted would do next. Mild-mannered on the surface he was as dangerous as a death's head adder. The series was also translated successfully onto the TV screen.
Some of his books that I found especially memorable include 'The Mind of Mr. J.G.Reeder', 'The Three Just Men','Bosambo of the River', 'Lieutenant Bones', 'The Crimson Circle', 'The Door With Seven Locks', 'The Book of All Power', 'Captains of Souls' and 'The Northing Tramp'.  He also wrote some of the best racing based thrillers before they were popularized by Dick Francis. These included  the Educated Evans books, 'The Flying Fifty Five' and 'The Calendar'.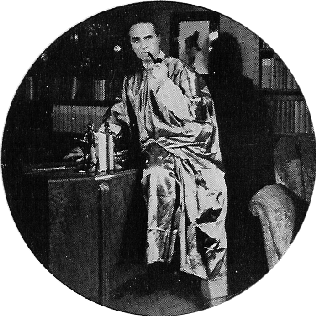 For a writer who wrote in the early part of the twentieth stories his books contained some strong female characters in books like 'Barbara On Her Own', ' Kate Plus Two', 'The Square Emerald' and 'The Crimson Circle'. Not all his books were thrillers. 'The Duke in the Suburbs' and 'Double Dan' are satirical comic novels, 'Captains of Souls' is about the transmigration of souls and some of his books veer into science fiction territory.
About 160 of his stories were made into films including several in German. He was translated into 28 languages. Wallace wrote at a frenetic pace to be able to pay off his debts and thus most of his books were two-dimensional, with cardboard characters and clichéd situations. He was roundly criticized by some of his fellow authors including Dennis Wheatley and Dorothy Sayers for the lack of social commentary or in-depth characterisation in his work. A lot of the criticism was doubtless coloured by jealousy at his enormous success.
I know that for all his faults I still find his books wonderfully entertaining, fast paced , twisty with a lovely thread of humour . I would pick up a book by him any day over Sayers and definitely over Wheatley who, though supposedly a thriller writer, wrote some of the most boring books around with a few exceptions like ' The Devil Rides Out' and ' The Forbidden Country'.
Edgar Wallace and P G Woodhouse
He has also been criticized for 'the colonial mindset' for his Commissioner Sanders books which, on the surface, is about the white man taming the land and the natives in Darkest Africa. Clearly, this was a case of the critics not reading the books before they set out on their pre-set agenda of savaging his work. If you read the books in the series Wallace actually shows up the white colonizers in a poor light and even lampoons them and it is the tribal Chief Bosambo who is shown to be manipulating his so-called 'masters' while being deferential to them on the surface.
I remember reading a story told by P.G.Wodehouse about how he was travelling on a London bus when a middle-aged lady boarded and sat in the seat next to him. She looked at him, did a double take and broke into a big smile, grasping his hand and telling him how much she loved his books. Apparently, her whole large family were huge fans and she continued in this vein until she reached her stop when she got up , shook his hand again and said ' My family will never believe that I sat next to and talked to Edgar Wallace'.
Wodehouse dedicated the classic 'Sam the Sudden' to him. Edgar Wallace dedicated no less than three of his books to Wodehouse (The Ringer, A King By Night and The Gaunt Stranger). Wodehouse was a fan of Edgar Wallace. I think nothing further needs to be said. There can be no greater accolade.