Fusing Carnatic and Hindustani styles, Parur Sundaram Iyer created the  unique 'Parur bani' in violin. M.S. Gopalakrishnan, his son, became the chief proponent of this style. Today (June 10) is MSG's birth anniversary.
It was in the early 1900s, Parur Sundaram Iyer, a Carnatic violinist from Parur, a small town near Aluva, Kerala, went to Mumbai, to learn Hindustani Music under legendary musician Pandit Vishnu Digambar Paluskar. Little did he know that this journey would not only introduce a new instrument (violin) to the Hindustani music system but also would devise a new bani in violin.
After a few years of training under the founder of Gandharva Mahavidyalaya, Sundaram Iyer became equally proficient in Hindustani music and won a Gold medal for his excellence. With his thorough understanding of the two systems of music, he developed a unique style of playing the violin, which could be suitable for both systems.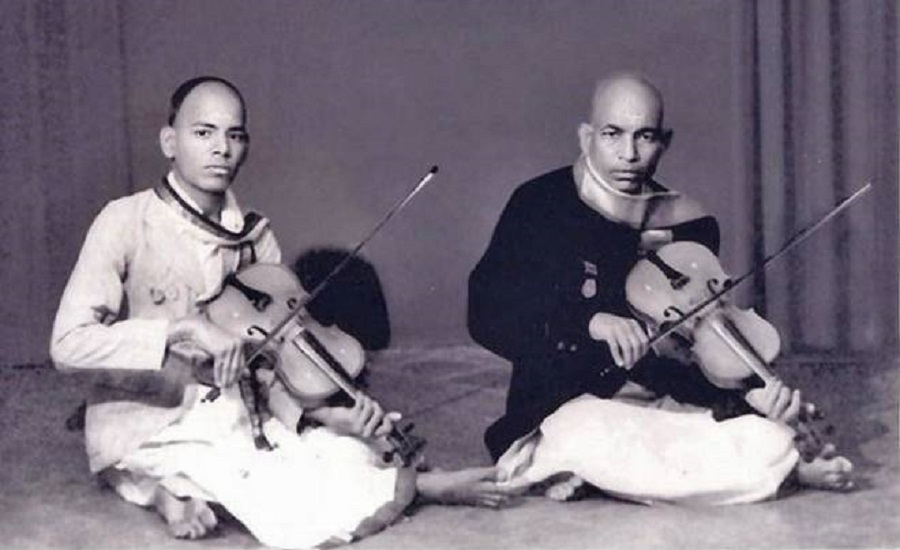 Just like Hindustani gharanas are named after the places of origins of its founders, Sundaram Iyar named his style after Parur. Parur school of violin is popularized by Iyer's two sons — Padma Bhushan M S Gopalakrishnan and his elder brother M S Anatharaman. At present, the tradition continues to grow through the future generations of both these maestros. To understand the phenomenal contribution of this school as a bridge between Hindustani and Carnatic music, one should know the unique features of both these systems and how different techniques were developed to facilitate smooth raga renditions in Carnatic and Hindustani.
The distinctive features
The biggest challenge for an artist, who performs both systems is to realise how the same notes are treated differently in both styles. The focus of Hindustani music is on Nyasa, while that of Carnatic music is on Kampitam. Also, the shrutis of notes like teevra madhyam (prati madhyaman in Carnatic music), shudha nishad (kakali nishadam in Carnatic) etc, differ in their general usage. Many Carnatic ragas use wide oscillation for notes like sadharana gandharam, kaishiki nishadam, and shudha madhyamam, which is not there in Hindustani. In Hindustani the closest one comes to these oscillations is when one does andolan on some notes, with the use of meends in ragas like Darbari Kanada, Bhairav etc). To achieve mastery in both, different playing techniques are required. Sundaram Iyer developed various left-hand fingering techniques, which helped him in this respect.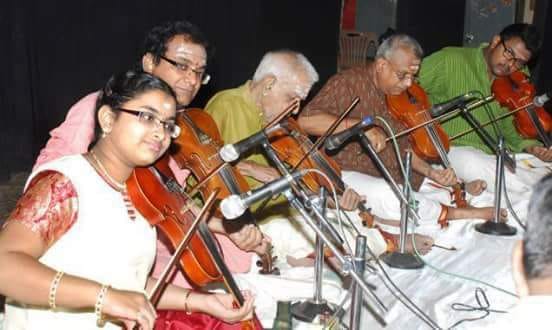 Another challenge for an artist is to keep in mind the different treatment of the same ragas. For example, even though Hindustani Yaman and its Carnatic counterpart Kalyani have the same notes, their treatment differs. As my guru Sangeet Samrat Chitravina Ravikiran says, "Kalyani is a unique raga, which uses both the plain and oscillated form of each note." On the contrary, in Yaman, andolan is done only on Ma, and to some extent on Ni.
Precision on notes
In Hindustani, a raga generally starts slowly with development on each note, and speed is increased gradually, as the rendition goes on. While Carnatic raga renditions are done in medium and fast speed, in which the artist has to show the outline of the raga in one or two phrases and then develop the raga. So an artist has to adjust his mindset accordingly.
MSG did this adjustment brilliantly. He could play raga Abhogi (adopted from Carnatic) equally well in Hindustani style, while could do equal justice to ragas like Sindhu Bhairavi (adopted from Hindustani) in Carnatic style.
Parur school emphasises on the precision of notes at various speeds in all three octaves, which is the basic requirement in both systems. To achieve this, the students have to play various patterns like alankaras, sarali and Janta varashais in all three octaves right from extremely slow to intensely fast. This style also emphasises on its bowing techniques, where a student has to last a bow stroke from 30 seconds to about two minutes.
Single-string octaves
Often people say that, when MSG played, one would not understand when the bow changed its direction. This practice is helpful for the Hindustani system, where there is relatively more focus on Nyasa.
There are bowing techniques that could vary the volume of the notes, which were also mastered by MSG. While playing patterns like Sa Sa, Re Re, Ga Ga , they use left-hand fingers to repeat the notes, instead of different bow strokes. In another exercise, these patterns have to be played using different bowing techniques, which give a different feel to the listeners.
One-finger playing and a thematic development on single-string octaves are distinctive features of the Parur style. A Parur school graduate can play varnams like Bhairavi atha tala varnam, on each string, using only one string at a time. While listening to niraval, one can easily understand where the syllable is because of its bowing methods. There are various other fingering techniques used to play the different types of gamakas used in both systems.
Gayaki ang in violin
The violin is relatively much newer in the Hindustani system. Thus it was used to be played in tantrakari style, like Sitar or Sarod.
In tantrakari style, the raga is developed using the form of alap, jod and jhala. Various instrumental compositions, known as gats are played with tabla. The khayal form of raga development, in which the artist does alaps with the tala, is the gayaki style.
While artists like Pandit V G Jog tried to mix the tantrakari and gayaki style, it was MSG and Padmabhushan Dr. N Rajam , who popularized the gayaki style of violin, with the use of different gamakas, and the vocal format of raga development. Parur Sundaram Iyar believed that to be a violinist one should be a good vocalist. That's why this style of violin focuses more on Gayaki Ang.