The singer-composer, Prince George, from Pune FTII who won listeners' hearts with peppy, soulful numbers in Vijay Superum Pournamiyum is topping the charts once again with a fresh playlist from the blockbuster Mohan Kumar Fans.
In 2004, at age 15, Prince George astonished Malayalis with his effortless rendering of Johnson master's evergreen melody Devi (Film: Njan Gandharvan) in the Grand Finale of the popular music reality show Gandharva Sangeetham Junior. He won second prize, thanks to a natural bent for singing.
Cut to the present. Songs from the latest movie, Mohan Kumar Fans are making waves among youngsters as well as seniors in Kerala and Prince, the composer, is a happy man. "My all-time favourite singer, KS Chitra, sang for me, and my joy has no boundaries now!," beams Prince. "The feeling excels the moment I won the prize in Gandharva Sangeetham." As his songs in Mohankumar hit the charts, Prince wants to "thank the Almighty" for upgrading him from a singer to a composer.
Prince entered Mollywood in 2019 by composing songs for Vijay Superum Pournamiyum. It had seven songs, and Prince's debut work grabbed good press as well as platitude, especially among youngsters. "It was actor Vinay Forrt, who was my batchmate at the National Film And Television Institute of India Pune (FTII), who introduced me to Jis Joy, who directed Vijay Superum," says Prince. The film was the remake of a Telugu flick. "I had to compose tunes that would match or even excel the Telugu songs. That was a big challenge," he adds. Those were in fact his first attempt at composing full-length songs. "All my previous works were background scores for short movies."
To his surprise, the response for the first song — Enthanee mounam — was overwhelming. So did the next one, Pournami super alle da, and the rest of the numbers. "Those acceptance added to my confidence," says Prince.
A technician turned musician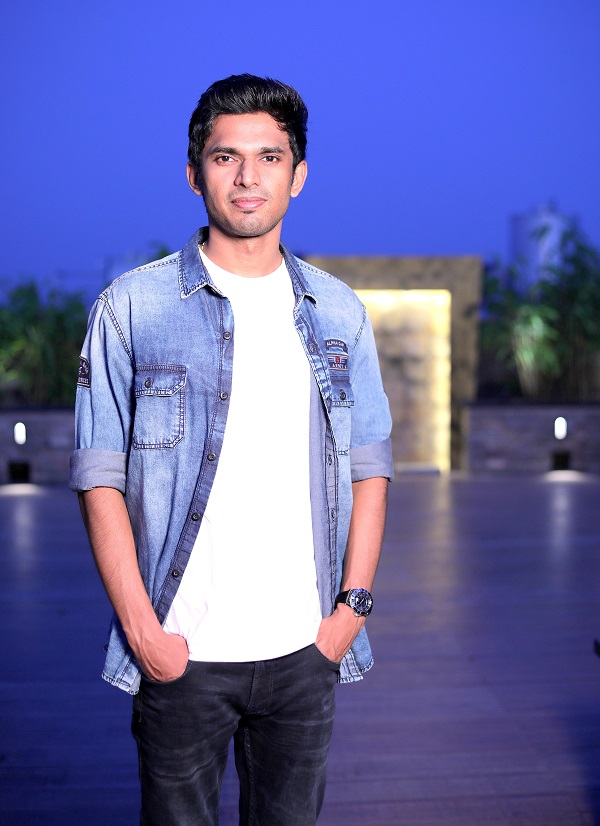 Before he entered the Malayalam music industry, Prince had gained enough experience and expertise in filmmaking, sound designing and re-recording. "Like most of the reality show participants, I too wanted to become a singer first, but only after completing my studies," Prince recalls. "I did my bachelors in visual communications. During those days I composed a few jingles. That made me realise that I could try composing as well. So, I joined the FTII for a PG diploma course in sound engineering".
The exposure and experience he received from the FTII helped Prince in myriad ways. He handled the music and sound designing and background music departments for the short movies his friends made. "When my Italian batchmate Andrea Iannetta directed 'Allah is Great', I handled its music." The film was the only entry from India for Student Oscar that year. He later scored BGM for an Arab movie, Azeel, and a few more international documentaries and short films. "If I am able to compose songs that blend well with movie situations, it is only because of my FTII experience," says Prince.
Many languages, many moods
Mohankumar also has seven songs, which fall into seven different categories of music. The bouquet includes a vintage melody, Neelamizhi, a devotional song, a kuthu song to an EDM (Electronic Dance Music) number sung by Prince himself. "Mohankumar has gifted me with some precious moments which I will nurture forever. Many people told me that in Oru theera Chithra chechi sounded like her 1980s' self. That's a great feeling!" says Prince.
Though Prince is trained both in Carnatic and Hindustani classical music, all his songs are not raga-based compositions. "The only thing I keep in mind while composing is that it should be engaging for all kinds of listeners. I love and listen to all genres of music. I want to compose songs in all languages. That's one of my dreams. And if a musical drama comes my way, I would love to do that too," says Prince.