The writer reminisces the immortal contributions of her grandfather, Koodiyattam virtuoso Mani Madhava Chakyar, assisted by his son PKG Nambiar, her father, for the popularisation of Koodiyattam across the country.
It was a long way back on a cold November morning that we got down at Bhopal Railway station. We needed to catch a connecting train to Ujjain. I was with my grandfather Padmashree Mani Madhava Chakyar and his son and my father PKG Nambiar. Grandfather was finding it very difficult to cope with the chilling weather. We reached Ujjain by afternoon. That was the first time I was travelling outside Kerala. The trip was for a Koodiyattam performance and my excitement knew no bounds.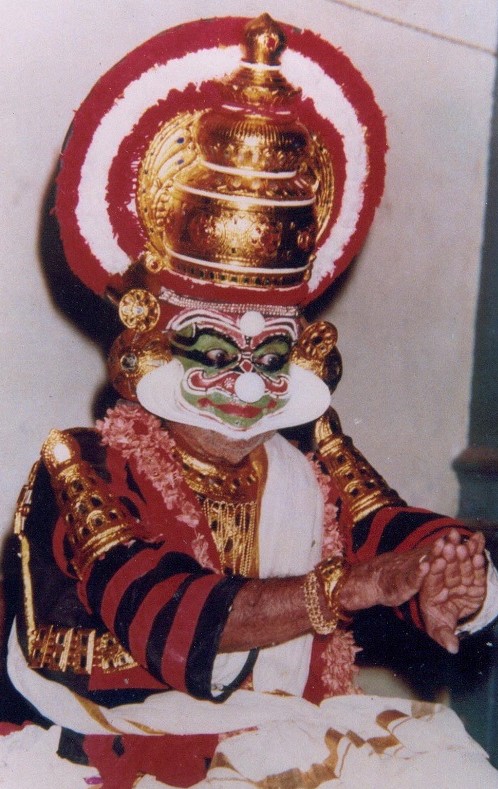 Mani Madhava Chakyar, the Koodiyattam maestro, needs no introduction for art lovers. A Sanskrit scholar well versed in Natyasastra, he was an undisputed authority of Koodiyattam. He was the first one to take Koodiyattam and Chakyar koothu outside the temple precincts and also outside Kerala. PKG Nambiar is also an equally acclaimed performer of Koodiyattam, Koothu and Padhakam and recipient of several awards and the one who made it possible for Koodiyattam and Koothu to break the language barriers through his performance in Hindi.
A little girl of 12, I was aware of each and every preparation for our Ujjain trip because my father was the troupe manager. The programmes were scheduled for the next day and the day after. We had two performances there, the first one being grandfather's lecture-demonstration. My father assisted him by giving an explanation of each abhinaya that grandfather presented. Thunderous applause followed in between his splendid performances. I was also astonished by the abhinaya of his mesmerizing eyes. He presented his masterpiece feat "Sikhini Salabha" in this act – the fireflies rising up from the fire and falling down and rising up again uninjured. His eyes moved in every direction with total control and perfection like a trapezium artist in a circus.
Hindi speaking vidushaka
Grandfather was mobbed by many people after the performance to appreciate his sterling performance and to congratulate him. The very next day, we staged a Koodiyattam performance in which grandfather did the Nayaka's role. My father was the Vidushaka and I was lucky enough to do a small female role as the heroine. I was wonderstruck when I heard my father in the Vidushaka role speak Hindi instead of Malayalam. That was the first time I witnessed his Hindi Vidushaka. He had told me earlier that the first time he did Hindi Vidushaka was in Delhi, way back in 1964.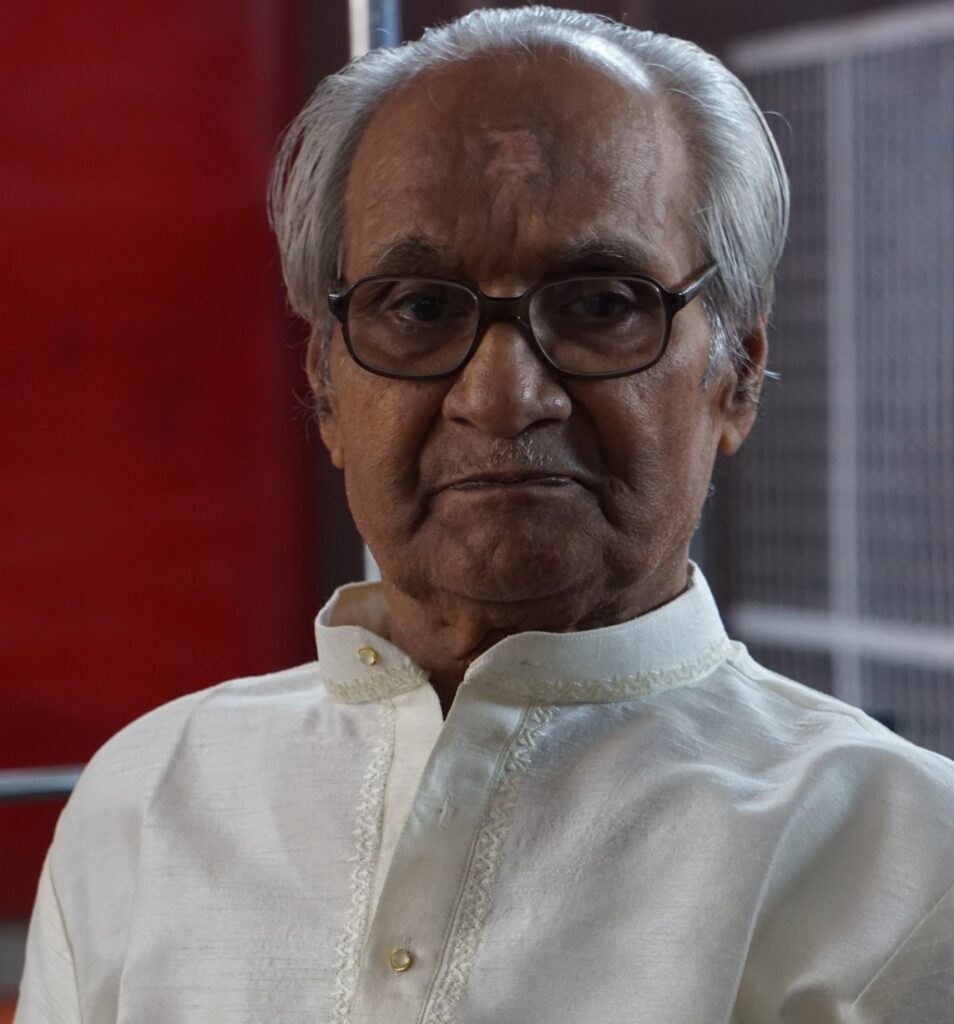 Incidentally, PKG Nambiar had played a major role in propagating Koodiyattam to the non-Kerala audience. When Mani Madhava Chakyar's troupe went to Delhi for the first time, he not only coordinated the programmes but also donned the role of Vidushaka in Hindi. This was very well appreciated by the audience which made the then Vice-Chancellor of Banaras Hindu University Dr N. H. Bhagwati to remark, "If you want to learn good Hindi, we will have to go to (such people in) South India." 
The great Sanskrit scholars from Delhi gave a 'Mangala Patram' (citation) in which they praised him and compared his father Mani Madhava Chakyar's abhinaya as an ocean of Rasas from which his son's 'hasya' came like the rising moon!
On stage with grandfather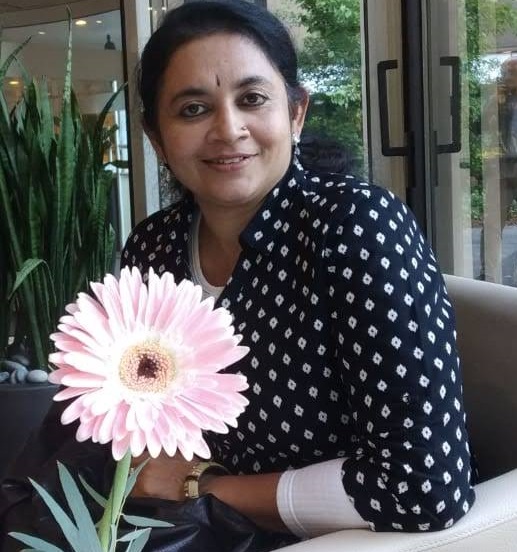 Next journeys outside Kerala were again to Ujjain in 1986 and then in 1987 to Bhopal for receiving "Tulasi Samman". Many great artists were present on the dais in the open-air theatre of Bharath Bhavan. Pt Birju Maharaj and Dr Padma Subramaniam were among them. As I was assisting grandfather to the dais, I felt blessed to be among such celebrities. Grandfather was awarded the coveted Tulasi Samman. The next day he did a one-hour performance when I was also on the stage as 'nangiaramma' on the cymbals. 
It was amazing to see him perform for a one-and-a-half-hour with his back straight in spite of the heavy headgear and other costumes, even at the age of 88. There were many other occasions when I had joined grandfather on stage, both in veshams and on the cymbals.
Before the programme at Bhopal, he had done a performance at Kalikottai Palace in Tripunithura where he was decorated with a 'Veerashringhala' on which the image of Lord Poornathrayeesha was engraved. There he presented 'Parvathy Viraham' and I was on the cymbals. I was so deeply absorbed in his abhinaya that at times I forgot to play the cymbals!  
Unmatched abhinaya
Our next performance was 'Subhadra Dhananjayam' at Bharath Bhavan. I enacted 'Subhadra' and my father was the Vidushaka. While I was in the green room for makeup, 'katakam' (bangle) was found missing from the huge costume trunk. On my right hand, I had my gold bangle and on the left, I had nothing other than my watch. Grandfather didn't want me on the stage barehanded. So he offered me his 'Veerashringhala' to be worn on my left hand. 
This was the one he was awarded at Tripunithura. At first, I hesitated because it was an honour he received and I was not sure if it was appropriate for me to wear it. But with all due respect, I wore it because grandfather didn't want me to enter the stage with an incomplete costume and insisted that I wear it, though he kept all his gifts and honours very close to his heart. I really felt overwhelmed to wear this precious gift.
After the performance, all of us were profusely congratulated – grandfather for his abhinaya and father for his Hindi-speaking Vidushaka. The next day, there was also a grand feast arranged at Governor's house in the afternoon and dinner at the Chief Minister's house for all artists.
Quintessential guru
Another splendid abhinaya of grandfather was in Ravana's 'Kailasodharana' where Ravana lifts the mighty Himalaya and jiggles it in his hand. Through his eyes, Himalaya looked mightier than its real structure and too light in the hands of the mighty valorous Ravana. And when he did the pakarnnattam, (transformation from Shiva to Ganga and Parvathy), there was complete conversion into each character. 
While he enacted Shiva, his face looked serene and later overflowed with the Shringara Rasa. Then he tucked the bottom tip of his costume to his waist to transform into Ganga, after which he completely metamorphosed into a jealous Parvathy who later feels distressed and deceived by her husband. The questions by Parvathy to Shiva and the prevaricating explanations to them were delineated through a brilliant technique of abhinaya. I was lucky enough to see his abhinaya quite a number of times whenever there was a visitor to take a video or documentary on him.
Mani Madhava Chakyar was a guru close to the heart of all his sishyas (disciples) which included several outstanding artists of Kerala art forms. Once, when Kalamandalam Krishnan Nair reached Killikkurissimangalam for a performance at Kunchan Smaraka Vayanasala in connection with 'Kunchan dinam' celebrations to commemorate the great poet Kunchan Nambiar, founder of Ottan Thullal, he visited his favourite guru Mani Madhava Chakyar before the performance to take his blessings.
I remember seeing him prostrate in front of grandfather with a dakshina. All of us around could feel the warmth and affection and respect they shared as guru and sishya. Mani Madhava Chakyar is known also as a person who gave eyes to Kathakali because it was he who trained many great Kathakali artists including Krishnan Nair in 'Nethra Abhinaya'
I remember when filmmaker Prakash Jha had come to take a documentary film on grandfather; he recorded his Koodiyattam training classes in which I was also a student. There was another interview taken by Sangeeth Nataka Akademi where Kavalam Narayana Panicker interviewed grandfather. I felt even more proud to hear grandfather tell Kavalam that whatever fame and accolades he had received were all because of his son Gopi (PKG Nambiar). "He (Gopi) explained all that I enacted in Hindi to the non-Kerala audiences and joined me in the role of Vidushaka in all the plays".
Netra abhinaya
During my school days, holidays were a time to learn Koodiyattam. He gave us the initial lessons at Mani Madhava Chakyar Gurukulam. In addition to me, a few of my cousins and my brother were the first few students of the Gurukulam. He taught us the arangetra kriya, then made us recite slokas in different ragas and taught us how to enact them. He also taught us how to render slokas in a loud and clear manner. This practice of loud recitation was common to various art forms in the olden days in order to make it audible to the wide audience as there was no sound system. The most interesting part of this learning was 'Netra abhinaya'. 
He used to ask us to apply ghee around our eyes and sit before him with eyes wide open holding the forefinger and thumb near the eyes to keep the eyes wide open. He then moved his hands in a circle, semi-circle, up-down, square, W, M, 8, 3 etc. asking us to keep looking at his hand all the while. He will take his hand far to train us to look far.
He instructed us to give vayu (force) to the eyeballs. Though it was fun, later in life it has helped me a lot. Those sparkling eyes had magic in them which got inscribed deep in my heart what abhinaya has to be. I wonder whether there is an artist who is comparable to Mani Madhava Chakyar in abhinaya and there will never be. As the old saying goes, "geniuses are born only once". It was a god's gift to be born in that family and experience these golden moments which I treasure in my heart.
Taking the legacy forward
While looking back, several such colourful instances involving my grandfather flood my memory. I consider myself very lucky to be born as the granddaughter of such a legend, which gave me this opportunity to watch him so closely and learn many things directly from him. Though the regular interactions with him continued only till I was twenty, what little lessons I could learn from him will always remain as glittering gems that I could gather from his treasure trove.
I realized the true value of these lessons when I joined Kalakshetra, Chennai to pursue my passion for Bharatanatyam after choosing dance as my career. I am sure, it is nothing but the blessings from my grandfather that enabled me to achieve what little I could in my professional career.