GS Sachdeva's book Sacred and Profane explores the unusual customs and rituals in the Indian subcontinent.
Certain events and occurrences cannot be explained by rules of science, moods of logic or by principles of rationality. These events and occurrences are called miracles, myths or mysteries. In India, miracles are known to occur in religious shrines and other places of faith and people believe in them with devotion and fervour, without scientific inquisitiveness or rational affirmation.
Of course, in the age of scientific temper, such happenings are viewed with suspicion and disbelief and deemed devoid of logic or rationality, yet some of these happenings seem evident and real to the naked eye and a layman's experience. Mostly, for occurrences of this nature, apparent facts count far less than perception, devotion and tradition. In such cases, real or surreal, one is really amazed, truly overwhelmed and impelled to spontaneously bow in reverence to acknowledge God's absolute, supreme powers and the expanse of His divine actions….
Female Bonding: An Interesting Community Custom
A closely knit community called Bhatia community comprising of 250 is settled in Jaisalmer. The Bhatia's originated as a trader community in the 9th century and are an off-shoot of Bhatti Rajputs. Over time, 84 sub-castes evolved from them but they have always lived within a short distance from each other and have been concentrated within a single locality of the town. Bhatia women are considered liberal though very few of them have studied beyond graduation or taken up jobs. They do not have the dowry system and believe in endogamy. Thus, the maternal house of the women is never too far from the husband and in-law's residence. As per popular Indian traditions and prevalent customs, the parent's household normally becomes secondary to that of the in-laws for a woman after marriage.
However, married Bhatia women believe differently and have an unusual but accepted practice, where they visit their parent's home every evening to spend time with them. Most of them dine at their parent's house and then return to their husband's house. This practice is encouraged by the women's husbands.
Bhatias believe that unhindered communication between a woman and her maternal family harmonizes the relationship between the two households and therefore, this system of interaction is encouraged by the families. Despite this freedom, the mothers motivate their daughters with advice to adjust with their parents-in-law and ignore minor dissensions. As such, daily, or at least, frequent meetings release a lot of tension and remove perceived misunderstandings.
The daily dinners at the maternal house become less frequent as mothers age and cooking for a large number of people becomes difficult to manage; or daughters get busy with their own growing families and expanding household duties. The evening visits, nevertheless, continue though less frequently. In fact, a long break in such visits duly elicits worried queries from the parents or is indicative of a family discord that needs urgent amicable resolution. This system, therefore, rightfully serves as a social coolant or as a release valve for mundane tensions.
It is difficult to establish and pin-point as to when or ascertain as to why exactly the custom of married women visiting their parent's house every evening started. But its rationale and basis appear to be a basic concern among the Bhatia community that women should remain equally in touch and involved with the life and affairs of their parents, even after marriage. A possibility can be surmised that this custom originated at a time in the past when child-marriages were prevalent and a common occurrence in society.
A Tale of Platonic Love that Bestows Boons
It is not a love story but a story of love that was truly platonic. The Jesal-Toral shrine in the small town of Anjar in Kutch, Gujarat, tells the tale of a rare association between a dacoit and a queen. The real story, as documented, dates back to the year 1526 AD. In that era, Jesal, a young Kutchi Rajput, was a dreaded dacoit of the area.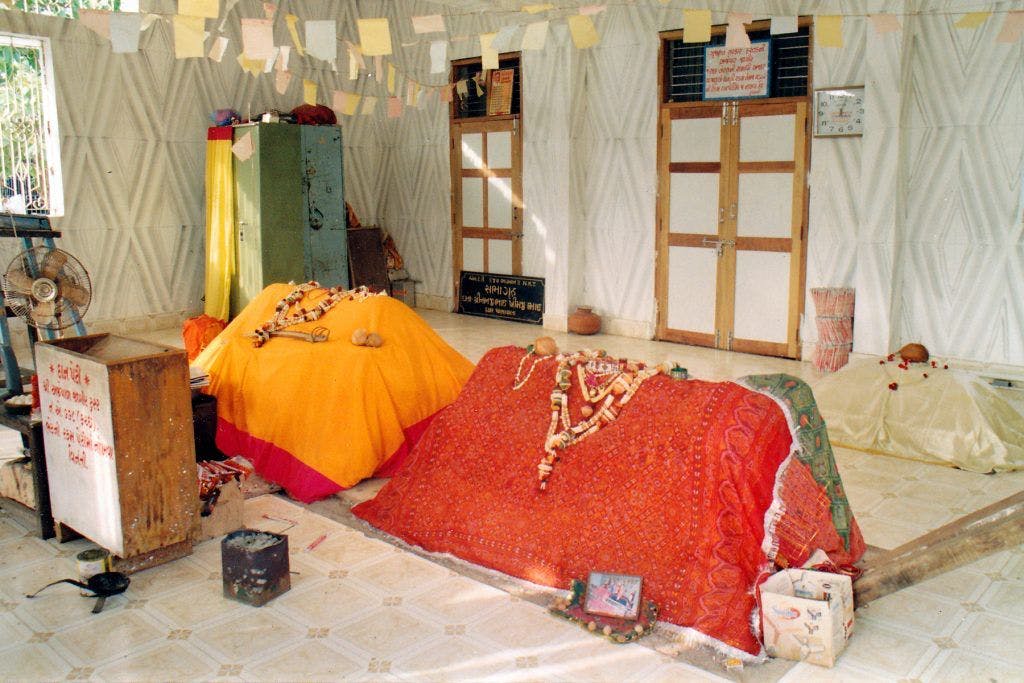 Due to some tiff, his brother's wife chided him and challenged him that if he was really brave and a great dacoit, he should prove it by stealing Toral, an extraordinary mare from the stables of a Saurashtra king. With a stung ego, Jesal accepted the challenge and vowed to prove his mettle.8He soon set on the task so accepted and in the process of stealing Toral, Jesal's hand got caught in a nail in the stable. This caused him great pain and his agonized cries brought out the king to the stable. The king casually asked the person, who seemed in dire pain, as to what he wanted from stable at that time. To this Jesal cryptically replied, 'Toral'. At this juncture, there was a twist in the story. Jesal was unaware that just like the mare, Toral was the name of the queen as well as the king's precious sword, surprising the king with his earnest request.
The king was a devout person, full of pious thoughts and religious abidance, as also a celebrated donor (daani or daanvir) who had taken a vow never to disappoint anyone seeking his charity. Having heard Jesal's request in good faith, he felt duty-bound to fulfill the same in the right spirit. The die was cast.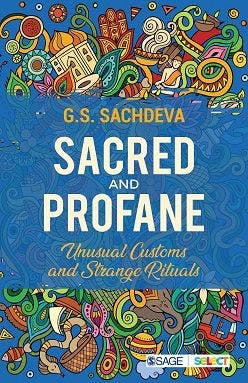 Book details
Sacred and Profane: Unusual Customs and Strange Rituals
By G.S. Sachdeva
SAGE Publications India
288 pages; Rs 495
Published date: 5 September 2020
The king's moral mind did not see any dilemma in Jesal's request and he dutifully handed over the three Torals, his loving wife, his coveted mare and his precious sword, all bearing the same name.9On the boat journey back home, Jesal realized that Toral was not an ordinary woman. He was tormented by the guilt of having taken away someone from their house, who, out of loyalty and obedience, did not even question or remonstrate at her husband's decision. It is said that Toral Rani is remembered in Gujarati literature as a poet who composed and sang devotional songs. So, the enlightened company of the Queen completely transformed Jesal from his old ways of dacoity; he got indoctrinated into a reformed life. He joined the Queen's religious efforts and started spreading the message of God. The inseparable companionship and platonic bonding of teacher and disciple is often discussed in the literature, but scholars have assiduously avoided discussing the alliance between Jesal and Toral as it was a relationship between a man and a woman. Common people respect their unusual affinity and pious relationship, which even death could not change. The legend has it that when Jesal undertook samadhi, he called out to Toral from his grave to join him. Toral who was travelling then, intuitively heard his voice, came back to Anjar and immediately took samadhi.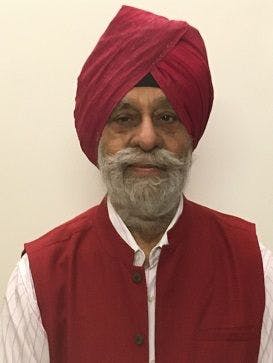 No wonder, the two souls have remained inseparable. Later toral, the mare, too was buried outside the temple dedicated to Jesal and Toral. A green and magenta chaddar (sheet), now covers the equestrian grave.10The shrine of Jesal-Toral at Anjar has a great following and pilgrims recount endless tales of benignity, boons and miracles attributed to the couple's blessings. In the recent past, Kutch has endured two serious earthquakes, one in 1957 and another in 2001. Though these earthquakes caused widespread damage and devastation in the surrounding areas, the twin samadhis have survived intact and every time the people inside the shrine have escaped unhurt even as the neighbourhood mourned the many faces of death. Even an old priestess recalls how she stood unmoving, with hands folded at the samadhi, during both the earthquakes; she said with utter devotion and sincere belief, 'Toral Rani saved me.' No wonder, the faith is implicit and unshakable. The number of pilgrims regularly visiting the shrine is witness to the belief in this unconventional association and its supernatural powers to bless.
(Excerpted with permission from SAGE Publications India from the book Sacred and Profane: Unusual Customs and Strange Rituals)
Write to us at [email protected]