The mesmerizing world of Saptam in mohiniyattam.
A popular repertoire often referred to as the Sopanam repertoire of Mohiniyattam has been developed over the decades, inspired by Kavalam Narayana Panicker's philosophy, and is currently practiced by several Mohiniyattam practitioners. The major difference between these two styles lies in the music and musicality of performances.
While the Kalamandalam style largely adopts Carnatic music for Mohiniyattam, particularly influenced by Swathi Tirunal, the Sopanam style is influenced by the more Desi or regional music of Kerala. It places significant emphasis on musical instruments native to Kerala, such as the Idakka and Maddalam. The Sopanam repertoire has also incorporated indigenous items like Mukhachalam into the Mohiniyattam repertoire.
Saptam: The culminating masterpiece
Saptam marks the final seventh performance piece in a concert according to the Kalyanikuttiyamma school of thought in Mohiniyattam. This piece stands out as it provides the opportunity to showcase all elements of dance – Nritha, Nrithya, and Natya – to tell stories through solo dance in a concert. Specially composed music for Saptam often draws inspiration from Puranas, and more recently, Malayalam poetry has been chosen as a source of lyrics for these performances. The enactment of each verse of the song is interspersed with Nritha, featuring beautiful cholkkettus inspired by the traditional chollus of Maddalam.
In the olden days, Kalyanikkuttiyamma's Guru, Krishna Panicker Asan, used to teach a Rama Saptam at Kalamandalam, narrating the complete story of Ramanaya through Mohiniyattam.
However, it is worth noting that Saptam was not part of the Mohiniyattam repertoire taught in Kalamandalam when Kalamozhi Krishna Menon and Chinnammu Amma resurrected Mohiniyattam in the 1940s. Given the opportunity, Kalyanikkuttiyamma and her later students, including myself, have created numerous Saptams that have enriched the Mohiniyattam repertoire in the last several decades.
Revival of the Desi repertoire
In our previous discussions, we explored the established styles of Mohiniyattam, including the Kalamandalam and Kalyanikkuttiyamma styles that have evolved over the years.
In recent years, Mohiniyattam repertoire in different styles has diversified, incorporating other items that may not necessarily fit into the category of traditional items. These additions include incorporating Malayalam poetry into Mohiniyattam performances and reviving the desi repertoire of Mohiniyattam in recent decades. In the upcoming articles, we will delve into these recent developments further.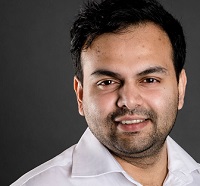 Photo Courtesy : Natanakairali Archives
Video Clipping : Mohiniyattam Artist: Kapila Venu
A portion from Leela Saptam, written by Kumaran Asan and choreographed by Guru Nirmala Paniker.