Vineeth Abraham calls himself a "complete, utter and unapologetic bibliophile". He loves books "not just for their content, but for their appearance, the font, the page quality, the smell, the edition, and most of all, the cover". The owner of a large personal library, Abraham hails from Irinjalakuda, Kerala. He worked with the Central Secretariat, New Delhi, during 1989-2017. In Shelf Life, Abraham writes about reading, books, and beyond.
"What do you want to be when you grow up?" is a question every child has heard a hundred times over from inquisitive adults. It's a standard question every new acquaintance, especially an adult, asks a child. It comes right after 'What's your name ?' and 'Which class and school are you studying in?'. The questioners are usually not in the least bit interested in other people's children but this is a question they are conditioned to ask as soon as they meet a new child. It's just as trite and meaningless as an Englishman remarking on the weather.
During my childhood, the standard reply was either 'engineer' or 'doctor' as only these two professions were considered respectable. It wouldn't matter if the child secretly longed to be an astronaut, a bungee jumper, a trapeze artist, a headhunter or a serial killer. The standard answer would be engineer or doctor. Any other reply would lead to raised eyebrows, meaningful looks and whispered advice to the unfortunate parents about the wonderful psychiatrist living nearby who it would be wise to consult before your crazy brat ended up in the loony bin.
Never a rebel or a non-conformist, I used to mouth the same formula whenever asked the question. I wanted to be an engineer of course. Like hell I did. The truth was that I regarded mathematics, physics, chemistry and all things scientific with an undying hatred and had decided that if I ever was lucky enough to become the sole despotic leader of my country, the first thing I would do was burn all books on these subjects and sentence all practitioners of these arcane arts to the gallows. And no namby-pamby arguments about the follies of Capital Punishment, thank you. Good riddance to bad rubbish is what I say.
My idea of heaven
The truth was that what I wanted to be when I grew up was a Librarian. They were my heroes, these bespectacled gentlemen and ladies with stern looks, a dignified demeanour and, most important of all, complete control and command over thousands of books. An inveterate bookworm, this was my idea of heaven. To spend my waking hours in a huge building packed to the rafters with books, comics and magazines with the power of life and death over all who entered within. It was my dearest wish to be able to hiss 'Shhhhhh' at some hapless adult who had ventured to pollute the golden silence of the library with an inadvertent cough or sneeze. My censorious look would be enough to turn the unfortunate into stone, like the gaze of the famed Medusa of old. This was unbridled power, plus the opportunity to read all the books my heart desired.
The first library I had access to was the school library in Loyola School, Thiruvananthapuram where I pretended to be educated from 1972 to 1977. The library was situated in a spacious hall on the ground floor of the main building, with packed bookshelves all around and tables and benches in the middle for those who wished to sit there and read. Few of the students were interested in reading. They'd rather play cricket, football, hockey or basketball in the numerous playgrounds or loaf around under the trees in the spacious campus if they were not inclined to more strenuous pursuits. Most only entered the library during the weekly 'library period' when all students from a class were compulsorily obliged to sit and read there.
Around about 1974, one of the teachers, our history teacher Maya Thomas, a formidable lady who was also a freedom fighter and a 'Tamrapatra' awardee, was given the job of checking the school library inventory and rooting out any books deemed 'unsuitable' for the supposedly innocent pupils. She went about her assigned task with a vengeance and soon all of the books that attracted the pupils, like those by James Hadley Chase or Ian Fleming (unsuitable covers), several westerns (too violent) and my beloved Doc savage books (pulpy rubbish) were culled by this ruthless censor. For someone who had faced up to the British and cowed them with her baleful gaze, the small task of culling so-called 'unsuitable' books was child's play and she went about her assigned task with glee and without mercy or remorse.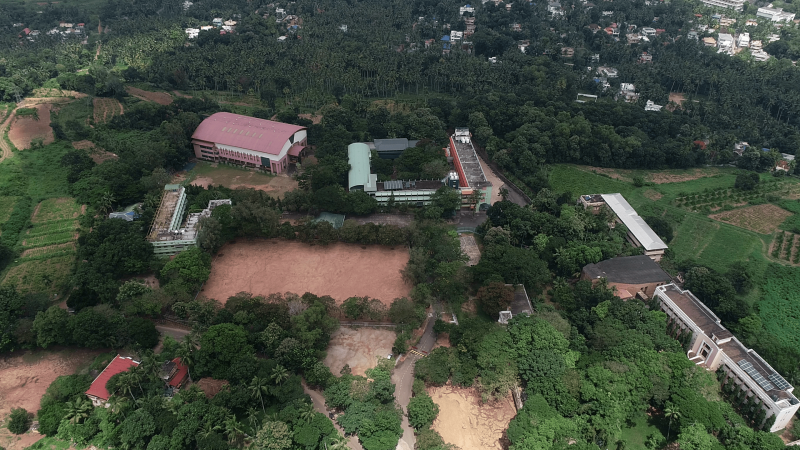 All the books that were most attractive and desirable were soon marched off to the guillotine or whatever they do to 'unsuitable books'. The books that were left unscathed were mostly the much-disliked children's classics series, numerous Enid Blyton, Malcolm Saville and Richmal Crompton books and of course the likes of Wodehouse and a few golden age detective books which were deemed to be 'safe' and devoid of any prurient content. This exercise meant that even the few students who used to visit the library of their own accord began to give it a miss. I, however, continued to visit and was forced to sample several authors I may have otherwise given a miss, had more racy authors been available.
Pleasure to browse
The pleasures or otherwise of the library in my college, Government Arts College, have been described by me many times. It was pretty meagre fare except for the occasional gem like Stephen King's Salem's Lot. In the meantime, I was regularly visiting the British Council Library which has been the favourite of all the libraries I have been a member of. Situated in an old bungalow next to the YMCA and the Central Stadium this was a well-furnished, carpeted library with an extensive catalogue of books and, most importantly, the books were beautifully maintained hardcovers with the dust jackets protected by plastic sleeves.
The books looked just gorgeous on the shelves with multi-coloured spines and it was always a pleasure to browse there. The library boasted a fine collection of sports books, the majority of which were on cricket. The well-stocked Fiction Section was housed in a large L shaped room. The same room also had a few shelves containing children's books, strategically placed in the middle of the Adult Fiction Section to allow parents to keep a close eye on their little bundles of joy while they themselves browsed for their favourite titles.
This is where I first made the acquaintance of characters like Richmal Crompton's William, the tousle-haired perpetually scowling eleven years old with his band of Outlaws, the scourge of schoolteachers, gardeners, squires, genteel ladyfolk and all other adults. Anthony Buckeridge's Jennings was another 12 years old with his bosom pal the bespectacled Darbishire, wreaking havoc in the confines of Linbury Court Grammar School. Capt. W.E. Johns' intrepid aviator hero Biggles, Malcolm Saville's group of juvenile adventurers collectively known as The Lone Piners and Willard Price's animal enthusiast pair of brothers Hal and Roger were other lifelong friends I first encountered at this Library.
The greatest gift of the Library was that it introduced me to the great Frank Richards (real name Charles Hamilton), creator of the unforgettable Billy Bunter and the Famous Five of Greyfriars School. Frank Richards has remained a favourite, second on my all-time favourites list only to the peerless P.G. Wodehouse.
The library had an extensive collection of periodicals including The Illustrated London News, The Spectator and several others. My favourites were The Cricketer and the king of humour magazines Punch. I also enjoyed the children's magazine Look and Learn though more for the wonderful two-page serial comic The Trigan Empire than for its other undoubtedly educative articles.
Meeting Jagigi
I also was a regular reader of the newspapers such as The Times, The Daily Telegraph and The Guardian though I usually restricted myself to the sports pages and the writings of eminent cricket correspondents such as John Woodcock, Michael Parkinson, Alan Ross and John Arlott. The library also had a few attendants, young men in white livery, whose job was to replace books in their allotted shelves, dust and clean the place and generally do the donkey's work.
Once when my friend Suresh and I were in the library one of these attendants, a young Tamilian whose English was rudimentary while his Malayalam was non-existent, came up to us. Since we knew no Tamil the resultant conversation was conducted with much miming and waving of hands like three windmills in a gale. He started by asking 'You read Jagigi, yes ?'.
We were mystified. 'Jagigi' sounded like some African witch doctor busy heating up the cooking pot and eagerly awaiting the white hunters who were to be the guests of honour, and the main course, at the dinner that night. Suresh and I looked at each other blankly. 'Jagigi' he continued animatedly waving his arms around. 'You like ?'. Not to be outdone we waved back 'Jagigi? What Jagigi? '. After continuing the semaphore for some time he decided actions spoke louder than words and dragged us over to one of the shelves and pointed.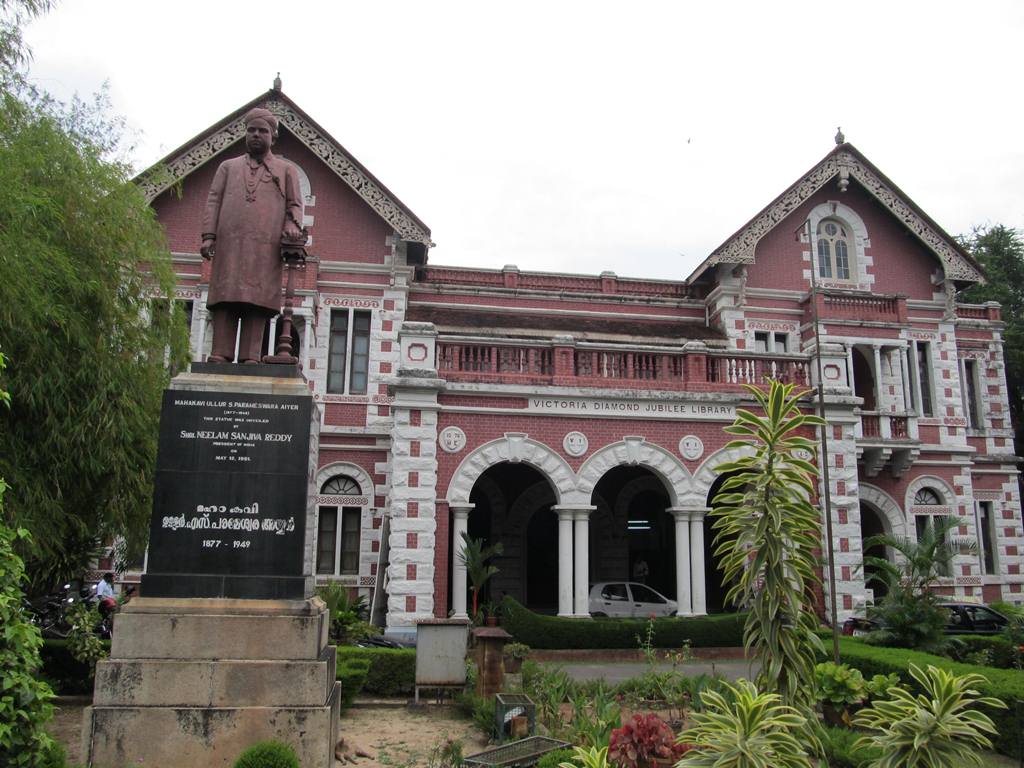 There was a copy of the latest book by thriller writer Jack Higgins, one of our favourites. Comprehension dawned. 'Oh, you mean Jack Higgins' we chorused in an undertone ( loud noises were frowned upon in the library ). 'Yes, Jagigi. You like ?'. Did we like Jagigi? You bet we did. We picked up the book and thanked him fervently (in mime, of course). He beamed and gave us a thumbs up and true to his generous nature was quick to point out any books we were interested in whenever we subsequently visited, which was every day.
To this day Suresh and I refer to Jack Higgins as Jagigi and wonder whatever happened to that fine young man. We wish him well, wherever he is and hope he continued his philanthropic ways, helping avid readers to locate their favourite books. The golden silence (everybody talked in whispers), the beautifully arranged and displayed books, the soft cushioned sofas you could sink into, all combined to make this wonderful Library my ideal, and the yardstick against which I would measure all other libraries.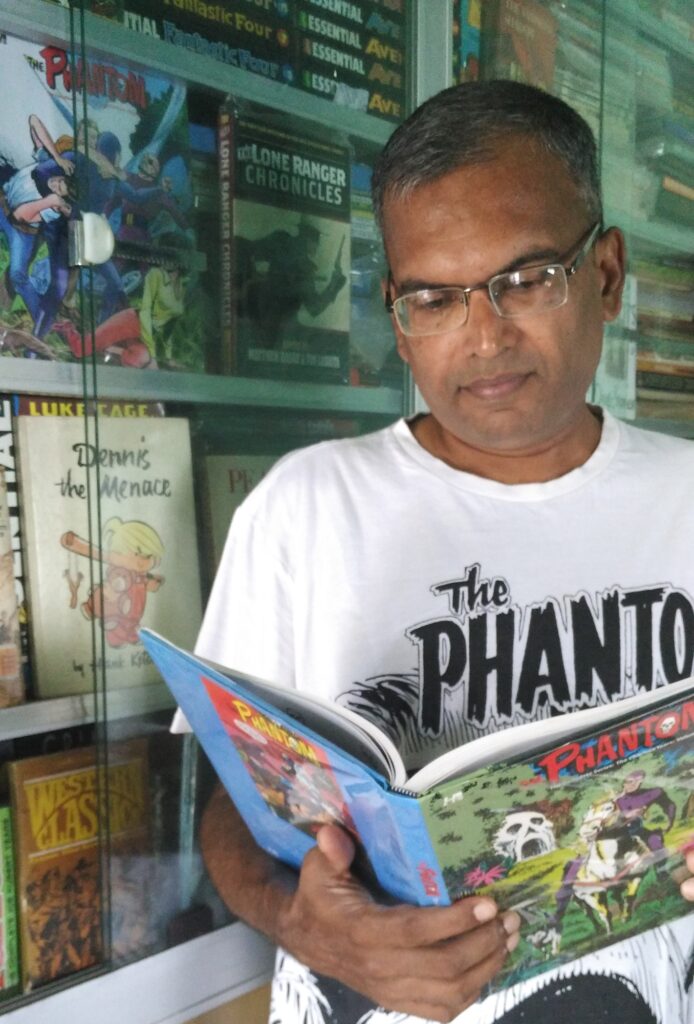 Unfortunately for Thiruvananthapuram, this wonderful haven for booklovers was forced to down its shutters in 2008 leaving a void in the literary landscape of Thiruvananthapuram, that will forever remain unfilled. Other than the British Council Library, my favourite haunt in Thiruvananthapuram was the Trivandrum Public Library (State Central Library of Kerala). The gothic style red brick building which housed the library was built in 1900 and is one of the landmarks of Thiruvananthapuram, a city known for its beautiful buildings.
Blissful reading
The Library, spread over two floors, holds probably the largest repository of books in Kerala including books in English, Malayalam and Hindi. The library had a large Reference Section (including KPS Menon's collection of books about which I'll write here soon), a Children's Section and a Children's Reading Room. The Children's Reading Room was a wonderland with bound volumes of Indrajal, Harvey, Gold Key Comics and Amar Chitra Katha comics, numerous British comic annuals such as The Beano, The Dandy and The Beezer and best of all the entire collection of Tintin, Asterix and Alix albums.
I have spent many blissful hours in this room lost in the worlds of Casper and Bugs Bunny, improving my vocabulary with the help of Captain Haddock and longing to imbibe some magic potion like Asterix so that I could exercise my fists on many people on my Punch Up List. The comics could not be borrowed but had to be read in the Children's Reading Room. The books in the Children's Section could be borrowed and I soon exhausted all books in that particular Section.
The Adult Fiction Stack room was a huge, cavernous hall with a very high ceiling and seemed to be about the length of a football field. It held rows and rows of shelves and since I was quite vertically challenged as a youngster, I had to stand on tiptoe to reach the topmost shelves. The one peculiar characteristic of the library was that almost all the books, hardcover and paperback, had their covers or dust jackets removed and were uniformly rebound with a hideous red or blue hard resin-like material.
This was probably the idea of some library bureaucrat with a relative or friend in the bookbinding trade, ensuring a tidy commission for himself and a profit for his relative or friend at the expense of the government exchequer. I was already well on the road to becoming an ardent bibliophile and I nearly wept at the thought of all those lovely covers and dust jackets ruined by these book-hating bashi bazouks (undisciplined bandits), to use one of Captain Haddock's favourite expressions. If I was able to identify the culprits I would have liked to subject them to the tortures of the rack. What a change from the beautifully maintained books in the British Council Library. Despite their ugly covers though, the books themselves were brilliant and the library offered a huge selection from venerable classics to golden age detective stories, humorous books and most importantly, westerns.
Westerns were possibly my favourite genre and they were not available in the British Council as most westerns were written by American authors and the British Council catered only to British publications. I discovered that the public library had a large number of titles by classic western writers such as Max Brand, Zane Grey, Ernest Haycox and W.C. Tuttle. The fact that these writers were extremely prolific meant that I had months worth of blissful reading at my disposal, lost in a land of forests and canyons, rattlesnakes and ranches where white-hatted noble heroes fought evil back shooting black-hatted villains and the hero may kiss his horse but never the rancher's daughter.
(To be continued.)