'Krishnayanam', a comprehensive exploration by art scholar Kanjur Krishnan Namboothiripad, has elements of biography, autobiography and a memoir
It may appear paradoxical that Kerala, the land of a wide variety of singular art forms, failed to produce only very few aesthetes vis-a-vis a large number of performing artists. And among those few is Kanjur Krishnan Namboothiripad from Thrissur. Born in the remote hamlet of Chunangad, off Ottappalam, Krishnettan as he liked to be addressed by all irrespective of age came to be known in the domain of art and culture ever since he shifted to Thrissur, post the partition of his mana, one of the richest in Kerala. That happened in the late '80s when he was a sexagenarian.
It was the Mohiniyattam workshop organised by Kerala Sangeetha Nataka Akademi in 1990 that served as the launchpad for Krishnettan. Though uninvited, he attended the workshop out of curiosity born out of his 'encounter' with the dance form in Kalamandalam during the 1950s. After listening to the keynote address by the director of the workshop in the opening seminar, Krishnettan expressed his desire to participate in the discussions, again uninvited, to the organisers. He seized this opportunity to speak about the relation between colour and emotions based on Oswald Colour Theory. He had in his mind the colour of the Mohiniyattam costumes. His speech appeared Greek to the entire congregation of participants including scholars and outstanding performers. As he was quoted in the news column that appeared in Indian Express the next day, there were queries from all corners about this scholar hitherto unheard of. And thereafter, Krishnettan turned a cynosure in the cultural circles.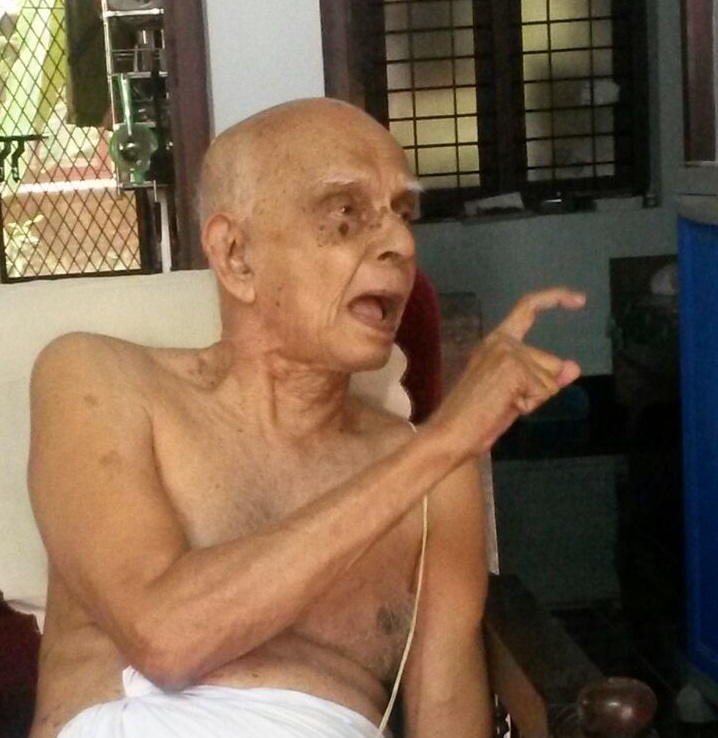 Lodestar of arts
Thereafter, he was a regular invitee to all seminars, workshops, festivals of dance, music and percussion ensembles until he was bedridden four years ago. Wherever he went, he made scathing attacks on the undesirable craze of the artists for innovations without comprehending the essence of the contributions of the forebears. What made him think along the untrodden paths was his multidisciplinary approach to each form of art, whether it is performing or visual. It was his inimitable intellectual acumen that compelled him to plough a different track that was wholly based on scientific principles. So wherever he spoke, his ideas were well received by the younger generation since they were exposed to modern education. And he liked them. The three-day celebrations of his navathy in 2014 were organised by this group of youngsters for whom he was a lodestar in the firmament of arts. Scores of research scholars, especially the dancers from Kerala Kalamandalam, after it became a Deemed University, used to throng his home to discuss the topic of their research. Others came just to listen to his words of wisdom.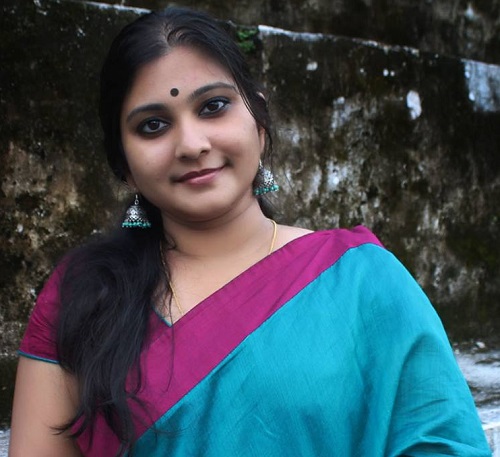 Swetha Mangalath, the author of this book was such an ardent fan of Krishnettan who used to frequent his home very often. Incidentally, Swetha is perhaps the only Mohiniyattam dancer with a postgraduate degree in Journalism (MCJ). It was her journalistic trait that compelled Swetha to audio-record all the discussions she had with Krishnettan. What you read in Krishnayanam is Krishnettan's own words as spoken to Swetha. That's why in her introduction she has averred that "The contents are all Krishnettan's ideas and thoughts only". For the same reason, as one peruses through the book, he gets the feeling that Krishnettan is talking to him personally.
An autodidact
Divided into eleven sections, one wonders whether this book falls into which category of literature – biography, autobiography, memoir or what? But interestingly, it embraces elements of all of them. A biographical sketch is discernible in the piece, Arivinte Thampuran penned by Vellinezhy Achuthankutty. The heritage of the Kanjur Mana, Krishnettan's forays into Ham radio, the beauty of Panchavadyam as was told to Achuthankutty et al serve as a worthwhile introduction to the personality of Krishnettan.
The only systematic training Krishnettan had was in music under Palakkad Rama Bhagavathar that too for a long time. He is self-taught in all other areas including the ham radio, electronics, photography, painting, computer, etc. A drop out from the eighth standard, he had to undergo formal training only in Morse-code. Incidentally, Krishnettan is a living paradigm of Vishnudharmottara's famous story that explains the interrelationship of art forms.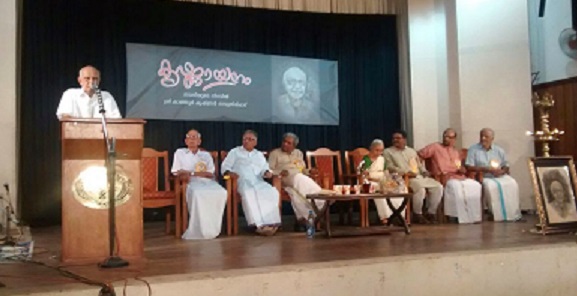 It was with the baggage of knowledge gained in all such varied branches that he went to Kalamandalam to gain a hands-on contact with Kathakali sangeetham, though he had enough exposure to performances of the doyens of those days. Since Kalamandalam Neelakantan Nambissan was on leave he could not realise his ambition. But he was invited to the dance kalari during the incipient stages of development of Mohiniyattam and Bharatanatyam during early '50s. His strong footing in Carnatic music helped the teachers to streamline many items. It was as suggested by Krishnettan that the Swati varnam Dhani samajedra gamini was selected to be choreographed by Kalamandalam Sathyabhama for whom he has done nattuvangam many times. But it was here that his observations of dance as related to painting, sculpture and photography originated. He speaks at length about these unique conclusions.
Comprehensive sketch
Differences in sailees (schools) in classical art forms, training and learning in Kalari, ritualistic and artistic components in classical arts, "gayaka vritti' and 'bhagavatha vritti', aesthetics of dance choreography, aesthetics of a Carnatic music concert etc. are the topics on which he has spoken at length with examples.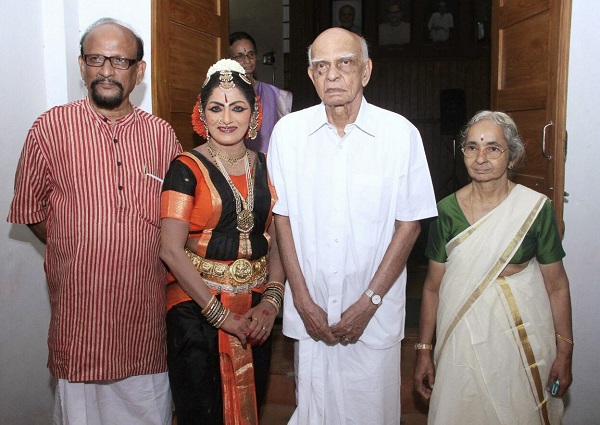 The two appendixes are those that appeared in Smakalika Malayalam weekly. The interview by N P Vijayakrishnan has elicited Krishnettan's views on a variety of topics. Krishnettan launches his broadside on some of the outstanding Kathakali artists in this. Perhaps his views on percussion art appear only here. The second appendix by me appeared after Kalamandalam was elevated to a University.
The main lacuna felt as one reads through the book is the repetition of many ideas which could have been avoided if the services of an editor were requisitioned. The cover carrying the picture of Krishnettan in a pensive mood and the fonts used are commendable. Krishnettan's thoughts aired through this book are really thought-provoking to not only the students of performing arts of Kerala but also their gurus.
Published by – Sree Chathan Kandar Kaavu, Chunangad, Ottappalam.
Price – Rs. 70/-