Exploring the enchanting world of Sopanam style in Mohiniyattam.
We have delved into the intricate realm of the Mohiniyattam repertoire, exploring the array of distinct elements present in the well-established styles of this captivating dance form. Among these, the Kalamandalam and Kalyanikkuttiyamma styles have emerged and flourished over the past few decades.
In more recent times, the Mohiniyattam repertoire has undergone diversification across various styles. This evolution has led to the inclusion of elements that may not necessarily align with the conventional categories of these traditional components. Noteworthy inclusions encompass the integration of Malayalam poetry within Mohiniyattam performances, as well as the revival of the desi repertoire of Mohiniyattam, a resurgence observed in recent decades.
Furthermore, a distinctive repertoire has found its place in the Sopanam style of Mohiniyattam, a manifestation inspired by the revered Shri. Kavalam Narayana Panicker.
Sopanam style of Mohiniyattam
Kavalam was a renowned dramatist, poet, playwright, and director, who expressed a strong vocal stance in revitalizing the indigenous elements of Kerala's music, Tala (rhythms), and dancing traditions. He ardently believed that the Sopanam style of music, an authentic Kerala dance form, resonated more harmoniously with Mohiniyattam than the Carnatic music. His conviction lay in the notion that the infusion of Sopanam music and Kerala rhythms into the Mohiniyattam repertoire would bestow upon it a distinctive Kerala essence, firmly anchoring it to the profound roots of Kerala's culture and traditions.
Incorporating this philosophy into their repertoire, early Mohiniyattam dancers from beyond Kerala—namely, Dr. Kanak Rele and Bharati Sivaji—embraced Kavalam's vision. Gradually, an evolving Sopanam repertoire for Mohiniyattam materialized, characterized by distinctive dance compositions like Ganapati, Mukhachalam, Niram, Padam, Jeeva, and Tathvam. As time progressed, more dancers adopted the Sopanam style, giving rise to a diverse and opulent Sopanam variant of Mohiniyattam that thrives today.
Sopana Sangeetham is frequently denoted as Abhinaya Sangeetham, the kind of music ideally suited for conveying emotions. This musical genre amplifies the dancer's capacity to stir sentiments by means of bodily and facial nuances. In antiquity, Sankha poetry alludes to accomplished dancers referred to as 'Virali-s,' proficient in embodying emotions throughout their entire physique, evoking a level of expressiveness akin to that of the eyes.
"Ullathil nikazhum porulkulk-
Udambin kannaal verpaadu therippaval"
The term "Viral" in Tamil signifies "bhava" or expression. When Abhinaya, the external manifestation of emotions originating in a dancer's mind, is showcased, it not only manifests in the dancer's countenance but also resonates within the music. The genesis of bhavasangeetha likely finds its roots in the folk expressions of bygone eras.
Bhava sangeetham
Sopana sangeetham places greater emphasis on the song's bhava rather than rigidly adhering to regulations, as often observed in various forms of classical music. The singer immerses themselves in the song's essence, frequently rendering it at a leisurely tempo. This mode of expressive singing finds its most harmonious counterpart in Mohiniyattam. Rigorous compliance with highly detailed rules concerning notations and raga gamakams pales in comparison to the raga's capacity for evocative expression. This style of singing has evolved over generations, drawing from the ancestral reservoir of knowledge acquired through the practice of sopana sangeetham within temple precincts.
Kavalam Narayana Paniker ventured into the realms of Sopana Sangeetham's potential for Mohiniyattam. Bharathi Sivaji and Dr. Kanak Rele emerged as early practitioners of this style, collaborating closely with Kavalam. In recent decades, numerous dancers have embraced this musical approach for Mohiniyattam.
Selected portions from Sopana style Mohiniyattam called 'Mohiniyatta Seva' inspired by Kavalam Narayana Panicker.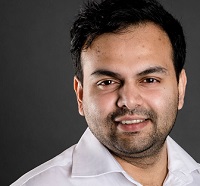 Photo Courtesy :   Natanakairali Archives
Video Clipping :   Mohiniyattam Artist: Ms. Bindu Rajendren
Ganga Tatvam & Jeeva both of which have been choreographed by Guru Dr. Kalamandalam Sugandhi Prabhu