In the last few parts of this series, we explained various single handed gestures. Here we are going to explore how the Kataka, again another single handed gesture is used to explain various situations in mohiniyattam.
Kataka(Single handed mudra)
The kataka mudra is used to denote Flower, Mirror, Woman, Sacrifice, Sweat, Little, Sound, Quiver and Fragrance.
Flower
Begin by holding the right hand in Hamsa Paksha mudra in front of the chest. Change to kadakam when you reach the top. Look in the notation for the method to be carried up.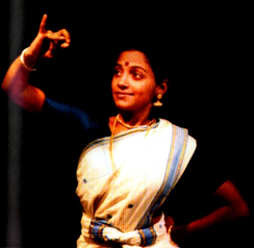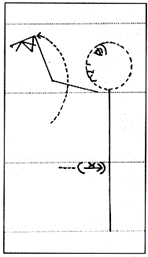 Mirror
Hold kataka mudra in the left hand and look above the hand as shown in the image. The mirror imagined in this instance is the traditional Vaalkannadi of Kerala. These mirrors come with a handle and has a feminine aspect to it. Kerala Hindu families often consider the Vaalkannadi as symbol of the Mother Goddess.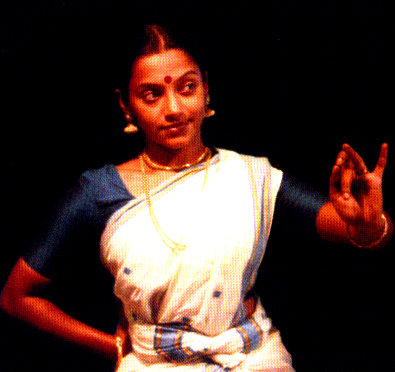 Woman
Showing a lady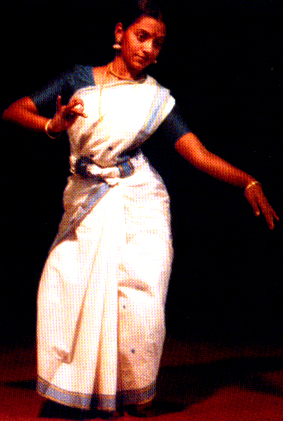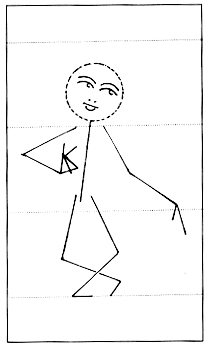 Sacrifice
Pouring on oil in sacrifice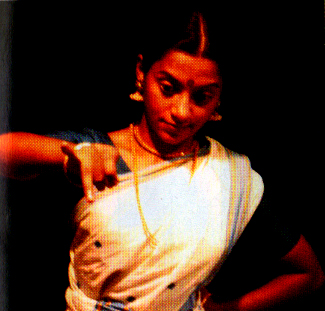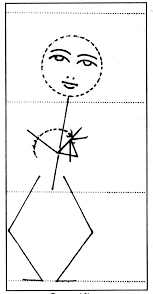 Sweat / Perspiration
Hold Kataka mudra and move one hand along the length of the other arm. Seperate the index and middle fingers intermittently to depict beads of sweat. Repeat along the other arm.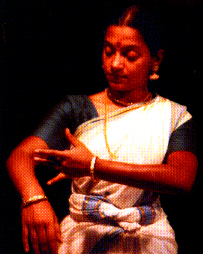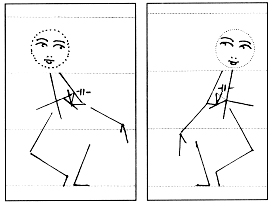 Little
Seperate the index and thumb finger softly to demonstrate 'little'.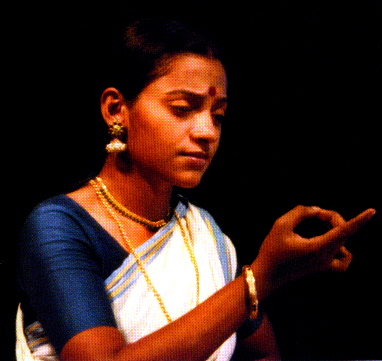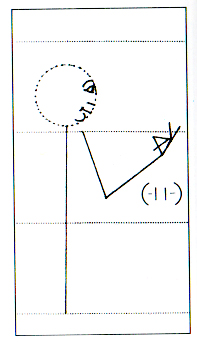 Sound
From Hamsapaksham form Katakam mudra in front of the mouth to depict sound.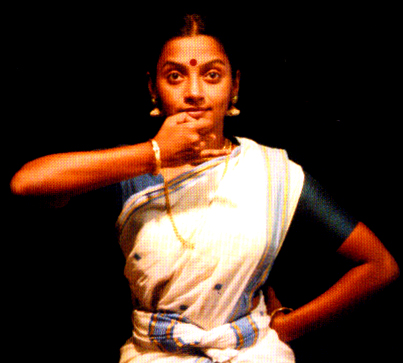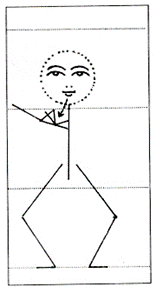 Quiver
Hold Katakam mudra in the right hand and keep it behind the right shoulder. Turn the head slightly to look at the right hand.
Fragrance
Keep Katakam mudra in front of the nose and rub the index and thumb finger in a circular motion.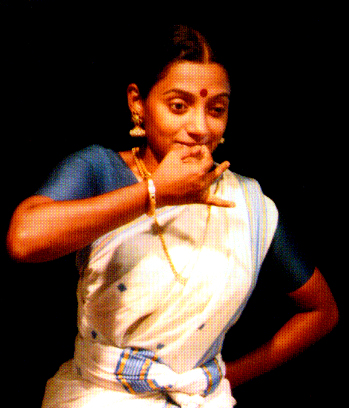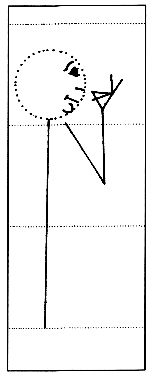 Assisted by Sreekanth Janardhanan
Photo Courtesy: Natanakairali Archives