Varnam combines nrtta and nrtya, portraying Srngara with hastamudras and abhinaya, emphasizing pallavi and anupallavi sections and incorporating Jathis.
In the last two articles, we explored Cholkettu and Jatiswaram. The Cholkettu dance form primarily focuses on the Nrutha aspect and draws parallels between it and the Prithvi thathva of Panchabhoota. On the other hand, Jatiswaram is an assemblage of svaras (musical notes) within the framework of a raga and in tune with its taḷa (time-beat). In this article we are exploring Varnam.
Varnam
A harmonious combination of nṛtta (pure dance) and nṛtya (expository dance) is exhibited in Varṇam. Varṇam, an important item in the repertoire of South Indian classical music and dances, typically portrays the Sṛngara (erotic sentiment). Its literature often revolves around the distress of a heroine separated from her beloved. The danseuse effectively conveys the meaning of each line in the Varṇam composition through appropriate hastamudras (hand gestures) and abhinaya (facial expressions). The acting technique particularly emphasizes the pallavi and anupallavi sections of the Varṇam. Additionally, this dance pattern includes elements such as chiṭṭasvaram and charaṇasvaram, which are choreographed as pure dance sequences. Notably, a pure dance sequence typically concludes each line in the text.
In a traditional Carnatic music Kutcheri, Varnams hold a prominent place and are often performed as the opening piece of the concert. They consist of sections such as Pallavi, Anupallavi, Mukthayi Swaram, Charanam, and Chitta Swarams. During Bharatanatyam performances, Jathis are interspersed with these sections. Consequently, Jathi-s and Swara-s (Mukthayi, Chitta Swara-s) offer opportunities to highlight the Nritha aspects, while the Pallavi, Anupallavi, and Charanam provide avenues for elaborate Nritha and Nrithya (pure dance and expository dance) expressions.
Padavarnams
Based on the lyrical qualities there are two types of Varnams called Pada Varnam and Tana Varnam.  Pada Varnams have lyrics for Mukthayi and Chitta swarams and hence provide more opportunities for Abhinaya. Hence Mohiniyattam performers more often use Pada Varnams in their concerts.
Most likely, Varnams became popular in Mohiniyattam repertoire during the period of Swati Tirunal. It was a period when Carnatic music became popular in Travancore with eminent musicians like Tanjore quartet composing many Varnam-s for dance in Swati's court. Swati Tirunal himself composed Pada Varnams like Suma Sayaka for Mohiniyattam dancers in his court.
In the context of Mohiniyattam Varnams are adapted to character of the dance form. Most notably, Jathis are not elaborately used in Mohiniyattam Varnam. Even when they are used, Jathis are rendered musically accompanied by instruments like Veena, flute and Idakka.
The most important aspect of Varnam in the Mohiniyattam context is the opportunity it gives for Abhinaya. The dancer has the freedom to pick a line of the Pallavi, Anupallavi and Charanam and elaborate it according to his/her Manodharma rooted in the Nrithya aspect of dance.
Varnam corresponds to the third Panchabhuta element of Agni. Agni or fire has three qualities – colour, touch and sound. Similarly in addition to the two qualities of sound and touch (Sparsa – kv]Àiw), Varnam has the third quality of Nrithya or Abhinaya. Abhinaya element of Varnam corresponds to the colour aspect of Agni and Varnam derive its name from this differentiating quality. Agni derive its colour from the energy produced by the burning. Similarly a dancer's Abhinaya is the expression of his/her internalised emotions that is expressed using internal energy. When he/she emotes we can see the colour changes on their face. When they express anger their face turns red in fury. When they emote peace they appear tranquil. It is not just coincidence that this item of the repertoire is called Varnam – literally meaning colour in Sanskrit and Malayalam.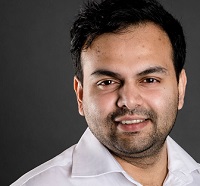 Photo Courtesy : Natanakairali Archives
Artist : Kalyani Menon Harikrishnan
Video Clipping : Mohiniyattam Artist: Kalyani Menon Harikrishnan
   Varnam written and choreographed by Guru Nirmala Paniker (Natanakaisiki Mohiniyatta Gurukulam)