Chittoor Subramania Pillai is the only famous inheritor of the Ragam-Tanam-Pallavi music tradition of Kanchipuram Naina Pillai, wrote V. S. Namboothiripad, Kerala's first music critic, in 1954.
Carnatic music concerts comprise two kinds of music, created and creative. Ragam-Tanam-Pallavi is the pinnacle of creative music; Chittoor Subramania Pillai may be called an ardent master of Ragam-Tanam-Pallavi singing. In the realm of the music of the South flourished a great vocalist Kanchipuram Naina Pillai who was called as Swara-laya Chakravarthy on account of his unfathomable mastery over Swara singing. Subramania Pillai is the only famous inheritor of that music tradition of Naina Pillai.
Subramania Pillai was born in the district of Chittoor in the year 1900 as the son of a violinist-cum-Harikatha Bhagavather. Accompanying his father, who rendered Kalakshepams in Telugu, young Subramaniam was able to sing from his seventh year itself. During his teens he was a complete admirer of Konerirajapuram Vaidyanatha Iyer, and so at that time he refused the chance offered to him for becoming a pupil of the great Naina Pillai.
Won over by Naina Pillai's Thyagaraja Kirtanams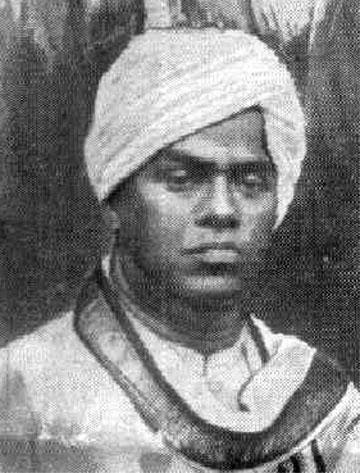 Afterwards, when Naina Pillai gave some thrilling performances at Bangalore, Subramaniam was attracted by the Swara-laya Chakravarthy's music, especially by the presentation of some rare beautiful compositions of Thyagaraja. Soon after, he left for Kanchipuram and began his musical higher studies at the feet of this taskmaster. He was only 19 years old at that time and during the course of ten years of practice under that famous vocalist, Subramaniam was able to pick up many rare Thyagaraja Kirtanams from their wide repertoire of his Guru.
Subramania Pillai is not blessed with a natural favourable voice, yet he wins the admiration of a vast audience with his disciplined music which is fashioned by himself in the footsteps of his Guru.
He has some strong views on present-day music. "The mechanical aid of the microphone of the present-day music performances has created some drawbacks in the voice cultivation," says Subramania Pillai, "of the vocalists, especially of the stage". And according to him the reduced basic Sruti of the present music stage is the result of the wide usage of microphones.
Subramania Pillai is the head of the music department in the Annamalai University at Chidambaram. Among a vast array of his pupils, prominent is Madurai Somasundaram who has gained a position among the rising musical generation of the South.