A widely feted artist, Geeta Chandran uses her deep skills in Bharatanatyam as 'force multiplier' for the widest range of classical dance issues. In a freewheeling interview, she talks about her journey as a dancer, communicator and a choreographer.
When did you start learning dance and decide to become a dancer?
I started learning dance at the age of five. My mother took me to guru Swarna Saraswathi, who was known as Abhinaya Saraswathi. I had no idea about dance nor did I think of becoming a dancer. Most of my family members were doctors or went to IITs. But my mother always wanted me to learn music and dance because she never got a chance to learn them. I also started learning music after some time.
My guru, who is from devadasi tradition, might have seen some potential in me and pushed me a lot. Learning was not performance-oriented but it was certainly process-oriented and had a spiritual context.
How was your learning process?
She taught me many pieces of abhinaya. This helped me to make a strong base. Initial foundation always reflects in whatever you do later.
She didn't teach any readymade piece, but learning was a work in progress which involved a lot of manodharmas. Improvisation was an important part of training and we created our own ideas. She pushed me into the deep and I had to find myself a way out. It was a beautiful way of imparting tradition and legacy.
Later, I started learning from KN Dakshinamurthy. His method was entirely different and was completely performance-based. Until then, I had not seen dance as something that has been done for the stage, for the applause and for the audience. He brought in that element. That dance is not only an internal journey but also has something outward, something that has to manifest and that has to create an impact on the viewer. His lessons contained beautiful jathis, varnams, thillanas, making Bharatanatyam a performing art. As a youngster I enjoyed it. 
After that I started learning from Jamuna Krishnan. She was herself an economics professor and taught me another aspect of dance, the contemporary angle. I learned how to contextualise dance and look at dance through a different lens, not merely as an ancient tradition that needs to be kept alive but how to improvise and innovate and take it to the next level. Endless conversations and questions with her gave me a link between the old and the new. She was also working on Hindi poetry and introduced me to a whole new world of poetry by Surdas, Kabirdas, Meera Bhai and so on. I also learnt very traditional padams and javalis from Kalanidhi Narayanan. These all enriched me as an artist. But then I had to process all these to make my own style.
You are also a qualified media professional. How did media education help you as an artist?
After graduation in Mathematics, I did a two-year diploma from Indian Institute of Mass Communication, New Delhi. Communication is an important part in any discipline. As an
artist, it helped me learn how to craft programmes to a diverse set of audience, be it an international audience, corporate audience or a very traditional set of audience.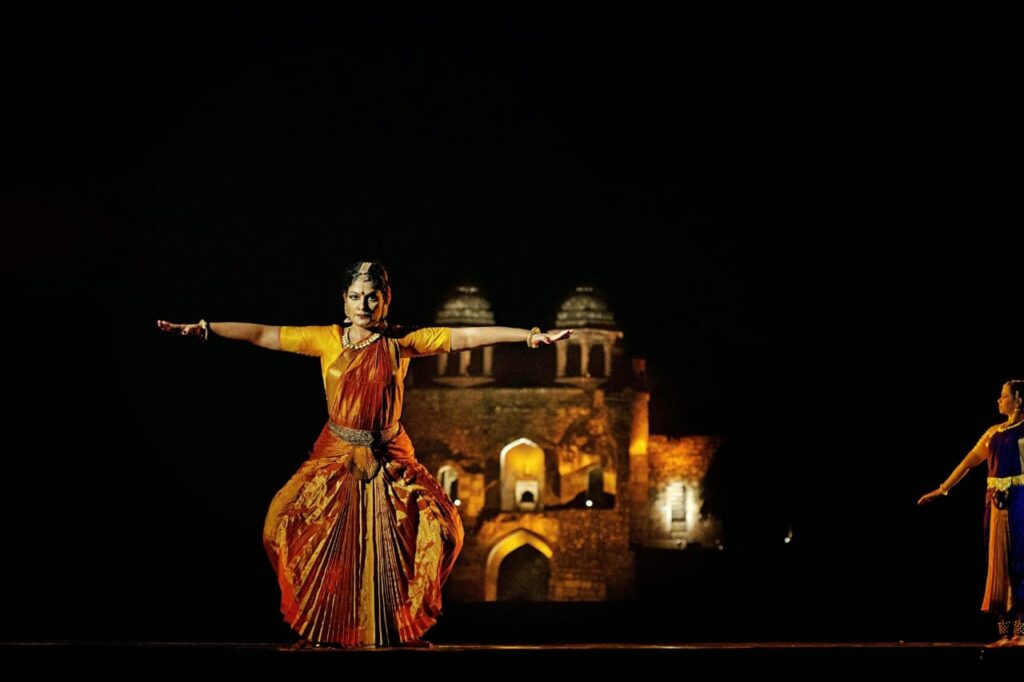 Dance itself is a medium of communication. At a very early stage, I widened my canvas, started addressing social issues, and did a lot of collaboration work. I tried my best to change the way dance is looked at as a mere entertaining evening programme at the end of an intellectual seminar to become a centre stage show.
My first production was about women and war. I was asked to do it as part of an intellectual seminar, present a paper and see how intellectuals respond to it. The confidence that I got from IIMC helped me to use dance as an effective way of communication.
Should artists be socially responsible?
It is perfectly alright to stick on the tradition and be soaked in it. But we are not living in a perfect world. There are so many things in this world that need to be addressed. I have a communication tool for it and I would like to use it. Reading a paper in a seminar has a literal impact. In the same way, when it is put in a performance format, it has an impact.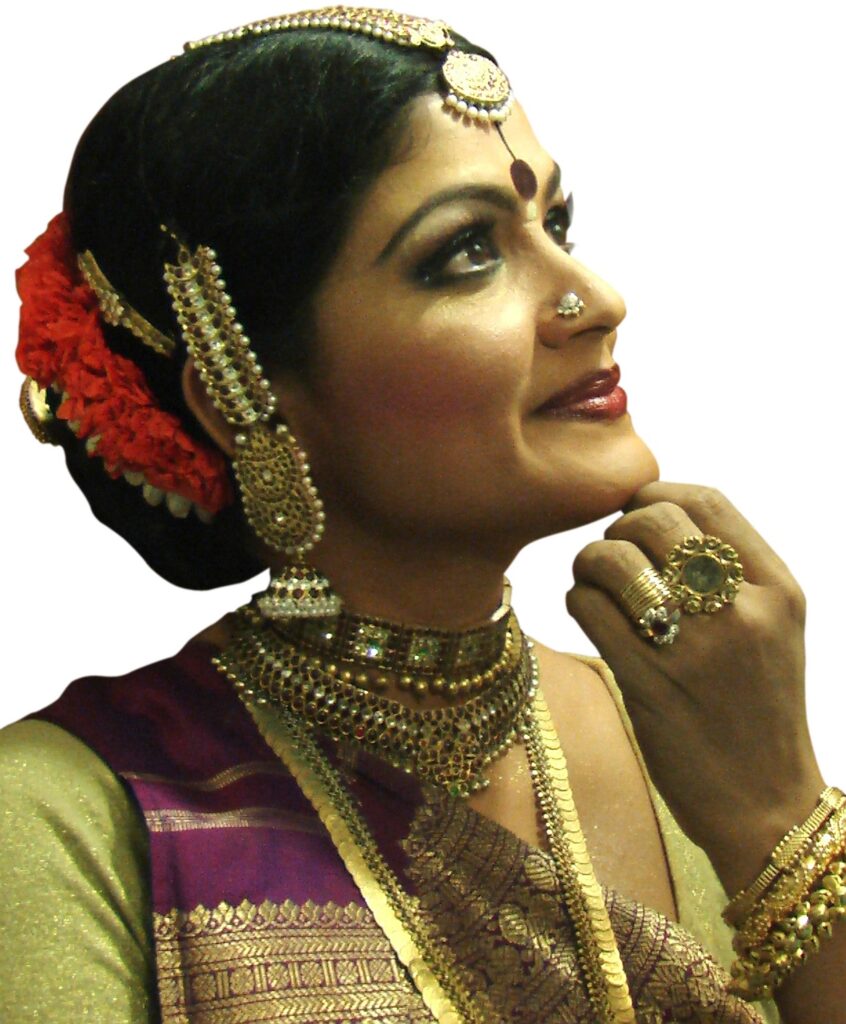 An artist also should read. If you don't read, your mind is not going to expand, nor can you improvise. You need a sense of history and should have an idea about what has already been done. The loss in pedagogy is that we are not insisting children to read journals, books and all.
Is it mandatory that an artist should be experimental to become a professional dancer?
It is a very personal choice. I would suggest that students should study for about 12 years before arangettam and should do justice to the margam. After that it is their choice to carry on dancing parallel with their job or to take it as a full-time career. However, very few want to continue as a full-time artist. It is a very hard decision. There will be family pressure and everybody will be wondering what you are doing. I have a company of about 12 dancers. None of them are full time dancers.
The economic gap between the other professions and art has been doubled or tripled now. It is not like olden times, where we can go for margam for a few years and then experiment things.
How do you choose your subjects for the dance, for instance Simhika?
It could be a line which I have read somewhere in a book. 'Anekanta' came from a book that I read on Jainism. Yet another one came to my mind when I saw a painting on women.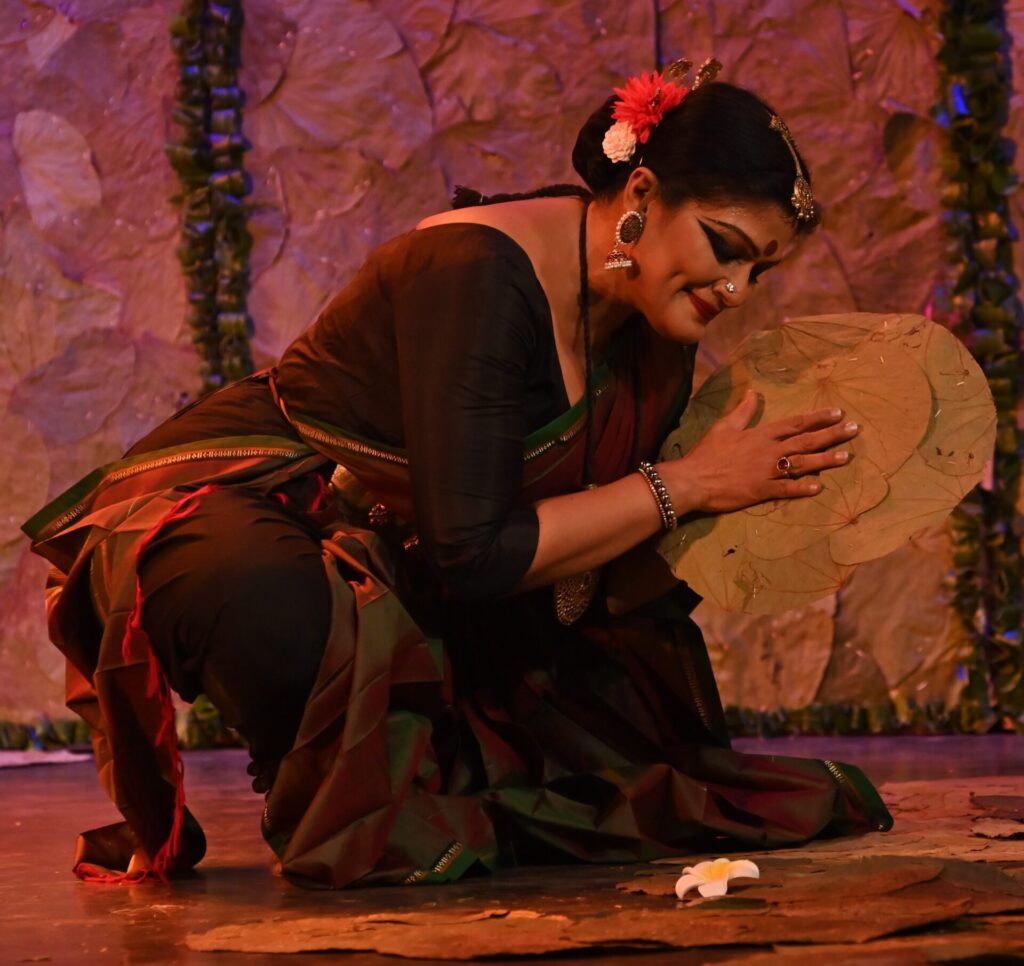 Simhika is a commissioned work presented in Kerala Kalamandalam where three characters from Kathakali are taken and had to be presented in other forms.
The latest production,' My Rainbow is blue' brings out various forms and attributes of Krishna and how he manifests different emotions. It goes on with Govinda Vandana based on the text Atharva Vediya Gopala-Thapani Upanishad-Poorva Vibhaga, Krishna Karnamrudam, Raasaleela and another on Meera. Music is my base and has a very important role in my performance.
How has the learning changed with the new generation of dancers?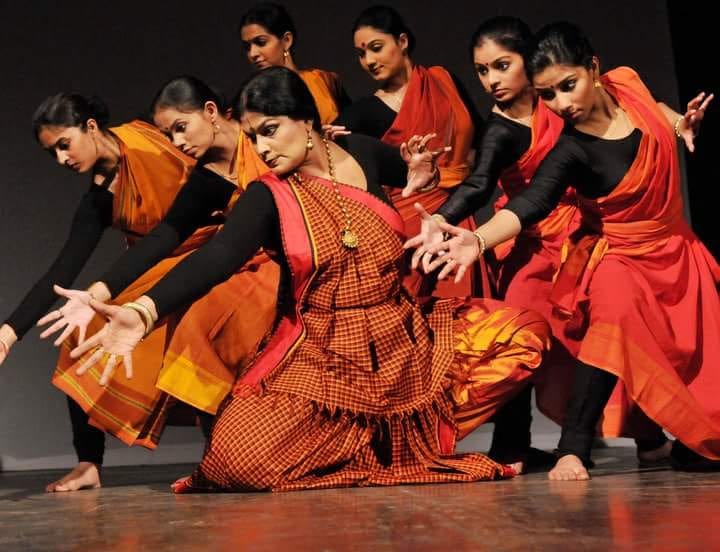 Now it is all about the two minute reels on instagram. Everybody wants to become that. The role models are not the actual hardcore dancers but these social media influencers. It is dangerous for the overall health of teaching and learning. There are no shortcuts in dance. It's a long process. Workshop culture has come in and everybody needs readymade items. Sustained mentoring from a guru is very crucial for art. Being in a hurry is worrisome.