How Arun Ramamurthy and his Brooklyn Raga Massive power Indian music in the US
Born and raised in USA, Arun Ramamurthy wanted to present the Carnatic music he played to the culture he grew up in. That led to Carnatic Sundays at the Cornelia Street Café, a highly regarded jazz club in the lower Westside in New York City that ran programs seven days a week and had a built-in jazz audience. "Jazz and Carnatic have many commonalities and I felt that anyone listening to Carnatic would like it.
To just grab a drink and a bite to eat, and listen to music is just such a normal thing here." Running monthly from 2010 to 2014, it began with Carnatic concerts and gradually branched out, mostly showcasing New York, New Jersey, and Connecticut based musicians with a few visitors from other states and India too.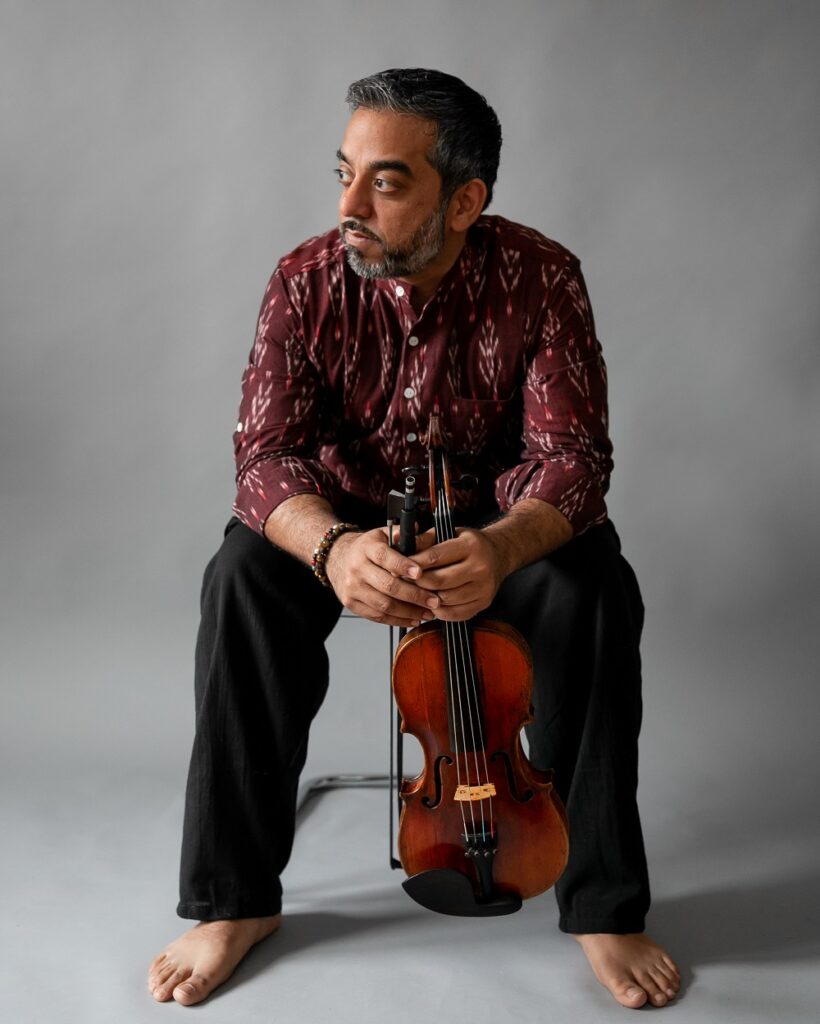 The audience, comprised of non-South Asians and South Asians, included those with exposure to the music and those without. Many programs became part workshop/part concert with questions raised mid-program. Educating the community on the art form was a big part of it, says Ramamurthy. "Cornelia Street Café was culturally and musically an excellent fit, but not logistically. It was not equipped for artists sitting on the floor, for example. With no raised stage, I had custom foldable wooden risers made which I would carry with me to every program for there was no storage space either."
Cross-culture collaborations
Arun Ramamurthy, a student of the Mysore Brothers, quickly realised that just like him, most of the other musicians were in each other's bands. Brooklyn Raga Massive (BRM), a name coined by Neel Murgai, co-founder, was an attempt to bring them all under a common umbrella. Following a long tradition in jazz, BRM began performing in local clubs with a ticketed opening band (initially purely Indian classical) followed by a jam session that anyone could participate in.
There was significant participation from those of non-South Asian heritage keenly interested in or trained in Indian music. Ramamurthy prefers the terms South Asian or Raga music to indicate inclusiveness. Quickly, the presentations were cross-pollinated with other non-Indian influences too.
Ramamurthy here explains that BRM's mission is not just raga music but raga-inspired music. "Proper collaboration with other cultures is a crucial part of it." From 2012 to 2020, BRM presented over 400 weekly programs and jam sessions until the two-year COVID hiatus. It has recently resumed, now monthly, returning (intentionally) to their very first venue, Branded Saloon in Brooklyn. In 2015, BRM was officially registered as a non-profit organisation.
With seeds planted for various collaborations, new ideas and projects took shape and BRM came to the notice of august artistic portals in the tri-state area. They were invited to perform at Lincoln Centre, Kennedy Centre, Rubin Museum, India Centre Foundation and many others. BRM now has its own repertoire based on the skillsets and resources available at each point in time.
Going places
Much of BRM's work is supported by state and federal government grants. Besides the funds themselves, these serve as triggers to expand the scope of their activities. For example, soon, they will be going into schools on month-long residencies where they will impart a special curriculum they have designed, to culminate in a performance by the students.
For Arun Ramamurthy, who also trained in Western Classical Violin for many years, BRM is a reflection of his artistic voice, and of many others like him. Carnatic music, as creative as it is, can still be restrictive, he says. His association with artists equally entrenched in music but not anchored to a tradition has helped him find his unique musical self – something often difficult to achieve in the purist classical world.
Off the Beaten Track is a series that looks at several entities who are rethinking all aspects of Carnatic music and its presentation to popularise the art form globally. To read more in this series click here