Mohiniyattam artist Ayswaria Warrier's choreographies explores the beauty of traditional Kerala folk music and rhythm.
Mohiniyattam is the traditional classical dance form of Kerala. Interestingly, in the last few decades many artistes settled in the other states also have promoted and popularised the dance form in their own areas.
Among them Ayswaria Warrier is a well known dancer who settled in Vadodara, Gujarat. A Keralite, Ayswaria was born and brought up in Mumbai. She was initiated to Mohiniyattam by her mother, also a dancer, Sreebala Menon at the tender age of five. She had also received training in Bharatanatyam and Mohiniyattam under eminent Gurus like Sucheta Bhide Chapekar, Udyogamandal Vikraman, and Kalamandalam Saraswathi. She had learnt the subtlities of "Nethrabhinaya" from Margi Usha to improve her mughabhinaya (facial) acting.
Ayswariya, a doctorate holder in Mohiniyattam from Bharatidasan University, has made significant contribution to increase the awareness and appreciation of Mohiniyattam  through her excellent stage performances and motivating lecture demonstrations all over India and abroad. Recently, she was honoured with  the prestigious "Devdasi Puraskar" instituted by Devdasi Nruthya Mandir based in Bhubaneswar.
Sopanam style of Mohiniyattam
Ayswaria was fortunate to become the disciple of late Padmabhushan Kavalam Narayana Panicker and performed many of his favourite compositions. Among them, Kalidasa's 'Meghadootham" was a big success. Kavalam wrote the lyrics and set the thalas for this dance production. Another singular work of Ayswaria was "Gopalaka Pahimam" in which she had poetically mixed Kathakali, Bharatanatyam, Kalaripayattu and Mohiniyattam. This dance production narrated the life of Lord Sreekrishna and his relation with Yesoda, Draupadi, Radha and Meera. She had ingeniously choreographed the whole production by using the techniques of Bharatanatyam to depict Yesoda, Kathakali to narrate Draupadi, and Kalaripayattu to describe the "Krishnaleela".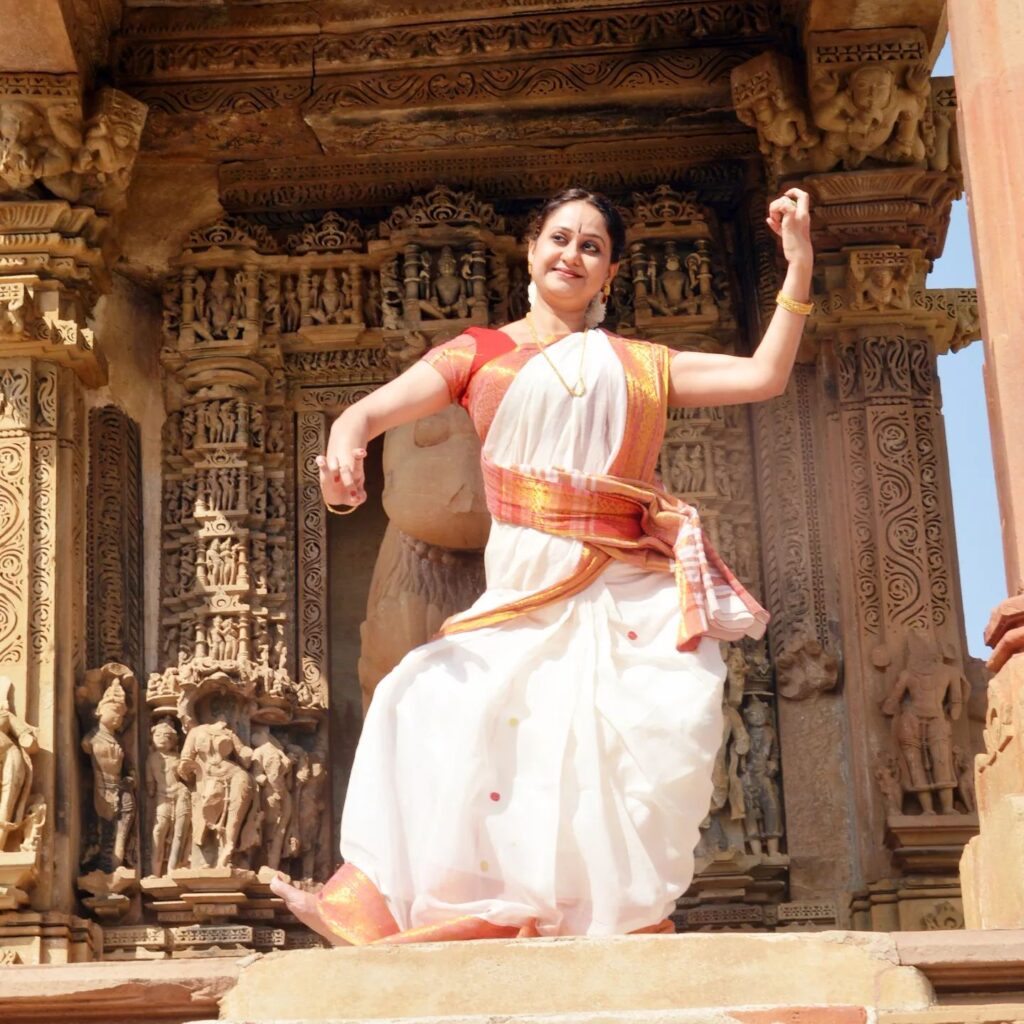 Other major dance productions by Ayswaria include "Matha Ganga Pranama myaham" a solo in Mohiniyattam, where river Ganga is visualised as a Mother. The Dancer narrated the river's story from past to present, as a Mother's reflects. Shakthi another top rated choreography is based on Adi Shankaracharya's "Soundaryalahari" which narrated Prakruthi as the source of energy. Among her productions, "Shakunthala" stood extremely different because of its concept and method of presentation. Her interpretation of Sakunthala is a unique combination of 'nritta' and 'nrityam' and the entire panorama of emotions and agonies that even modern world confront.
Captivating performance
Recently, Ayswaria had visited Kerala and staged a performance in Shatkala Govinda Marar Samithi at Ramamangalam near Ernakulum. There she performed some interesting pieces.
Her performance began with a "Ganapathi unarthu", 'Salilathile' a composition of Kavalam Narayana Panicker which depicted awakening of the universe through reaching the supreme happiness. This part was choreographed with traditional Kerala folk music and rhythms. "Salilathile" is in 'Ragamalika' and in 'Chempada' thalam. The next item she had presented there was "Niram" another composition of Kavalam. The Pattu (song) of this traditional art form was taken from the "Kalam Ezhuthu" of Kerala connected to Bhagavathi Temples. In this piece of dance she had excellently portrayed the attitudes "Kali" who is coming after the killing of Darika the demon king, with some special body movements and postures. In the 'Sanchari where she had presented some very good manodharma like the birth of Bhadrakali from the third eye of Lord Shiva and her ferocious emotions. This part is closely connected with the "Saktheya" concept of Kerala Temples.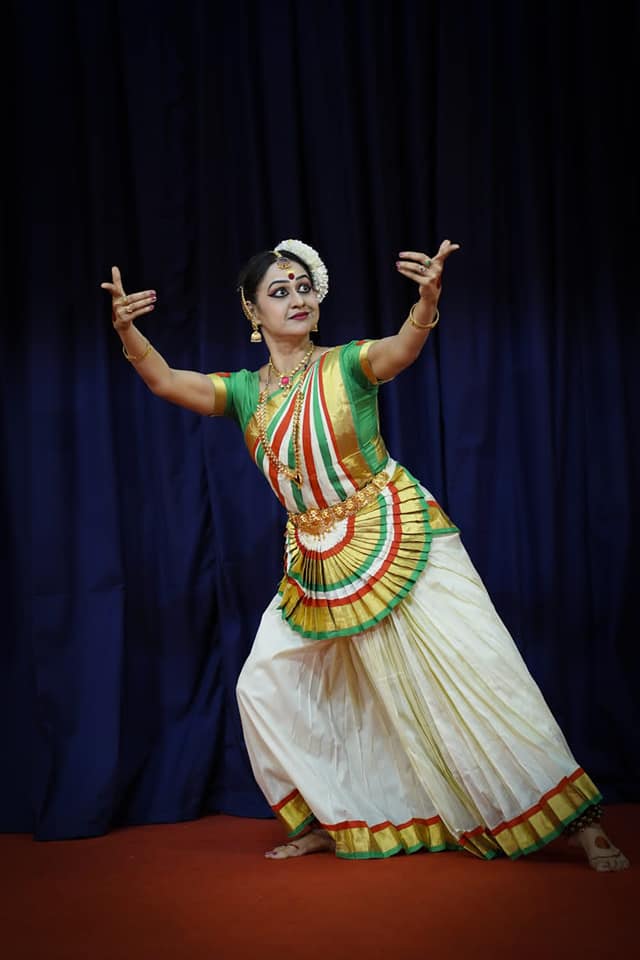 The next item she had performed was the "Shakthi" an excerpt from Sankaracharyar's 'Saundaryalahari'. The concept is closely connected with love and devotion between Lord Siva and Parvathi. The 'Kesadipada depiction" in the final area was so beautiful in terms of the 'Abhinaya part' in Mohiniyattam. During her performance she expressed her gratitude towards her Guru Kavalam Narayana Panicker and added that "this show is her tribute to that legendary person".
A recipeint of Kerala Sangeetha Nataka Akademi award non-resident Malayalis, Ayswaria is now busy with teaching and performance schedules of her own dance school named "Nrityodaya School of Classical Dance" based at Vadodara, which was started in 1997.Over the last 25 years she has trained more than 500 students and through them popularized the uniqueness of the lasya-rich classical dance of Mohiniyattam in Gujarat.