Here's how Dwiparshwa and Samaparshwa charis are performed in Mohiniyattam.
Steps and movements are core to any dance form. Indian classical dances such as Mohiniyattam largely depend on the grammar of the dance. Charis or stylised footwork movements plays an important role in Mohiniyattam. In our previous articles we have described various charis such as Valayam, Namitha, Natha, Dakshinaparshwa, Unnatha,Alolitha Dhrutha, Mrudula, Tharuni, Pravana, Nagabandham and Smeracharis.
Dwiparshwa
Rhythm: Thei Thitha Thathei

Hold the hands in the left side of the waist. For the first beat Thei, hit the right leg towards the right diagonal. Simultaneously, stand in quarter-sit position and bring the body above the right foot. For the next beat Thitha, hit the left foot while holding the same posture.
For the third beat thathei, hit the toes of the right foot slightly behind the left foot.
After hitting the second beat Thitha, move the body circularly (as if in a chuzhippu) through a half-sit position and bring back to Sama mandala (standing up straight) by the time next beat Thathei is hit.
Eyes should follow the circular movement body through the chuzhippu. Repeat the same movements on the left side.
Samaparshwa
Rhythm: Thai Di Tha Thai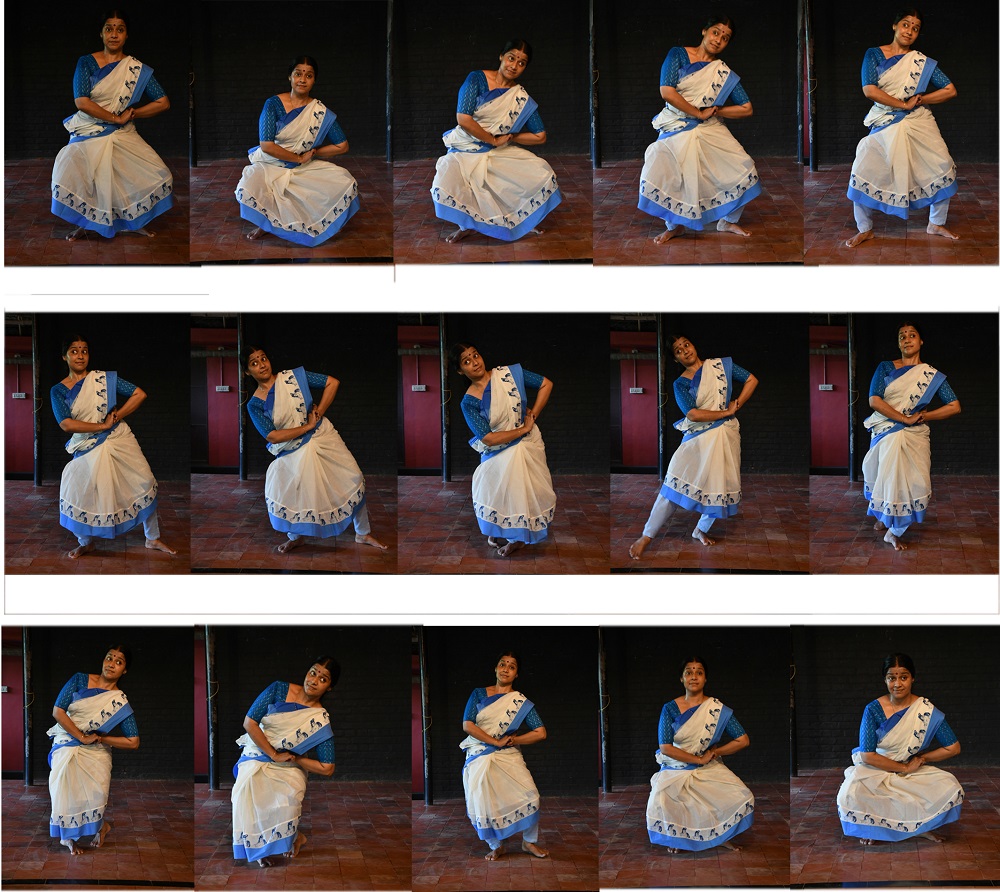 Place the left fist on to the left hip and the right hand holding the wrist of the left hand.
Sit in the aramandalam stance.

To the syllable 'Thai', hit the right foot on to the floor while maintaining the stance. The whole body should be in "Sama".  It should be centered and facing forward. Similarly, the eyes should also focus straight ahead.
To the syllable 'Di', hit the right foot half a feet away from its previous aramandalam position. (Now,the position will look like a wide aramandalam stance).

To the syllable "Tha", place the left foot on its toes behind the right foot.
During the shift of the feet to both beats of 'Di Tha', the torso sways from left to right.
To the syllable 'Thai', draw half a circle on the floor with the right toes.
The foot will move forward and circle towards the back. (This movement is similar to the Nagabhanda chaari).
The torso will also move along with the circular movement of the right foot.
Photo Courtesy: Natanakairali Archives, Artist (Meenakshy Menon)
Video Clipping: Mohiniyattam artist Ameena Shanavas (Dwiparshwa and Samaparshwa) demonstrating.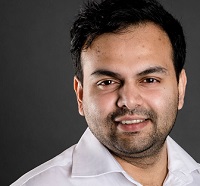 Write to us at [email protected]