The story of FAOS, one of the stages of ITFoK, symbolizes survival and hope.
Koothambalam, (Theatre temple) is often considered the divine cultural hub of indigenous performing arts in Kerala. Koothambalam, throughout history, has played a pivotal role in nurturing various forms of local arts and artists alike.
Many years ago, intending for a cultural revival, a temple theatre was built in the backyard of the famous Rama Nilayam at Thrissur, Kerala. But before it could be inaugurated, at the break of a chilly December dawn in the year 2011, it was mysteriously engulfed in flames, eventually settling into ashes. The vigilance enquiry into the incident remains active to this day.
"The koothambalam was constructed in line with the traditional architectural concepts of Kerala. It was decided by the then-ruling government to hand over the temple theatre to Kerala Sangeetha Nataka Academi(KSNA) after its completion. But it never happened", says the current Secretary Karivellur Murali.
Over the course of the last 11 years, the grey of the ashes transformed into shades of green. Creepers, moss and climbers took over, trees became taller. The theatre was forgotten. Yet, the echoes of the long-forgotten plays that were never staged, remained, rippling through the deserted space.
Reviving efforts
As the 13th edition of the International Theatre Festival of Kerala(ITFoK)returns after a long two-year gap, the newly selected committee of KSNA decided to restore the area around the Koothambalam and turn it around as one of the main venues for this year's performances. The venue is called FAOS, which is an acronym for the phrase 'From Ashes to Open Skies.' The conception of this restoration intends to bring back the flame of theatre and performing arts from the embers hidden within the ashes, and take its glory, high up into the skies. Murali says, "Through this venue, we seek to ignite the embers of theatre from the charred ashes, symbolising survival and hope."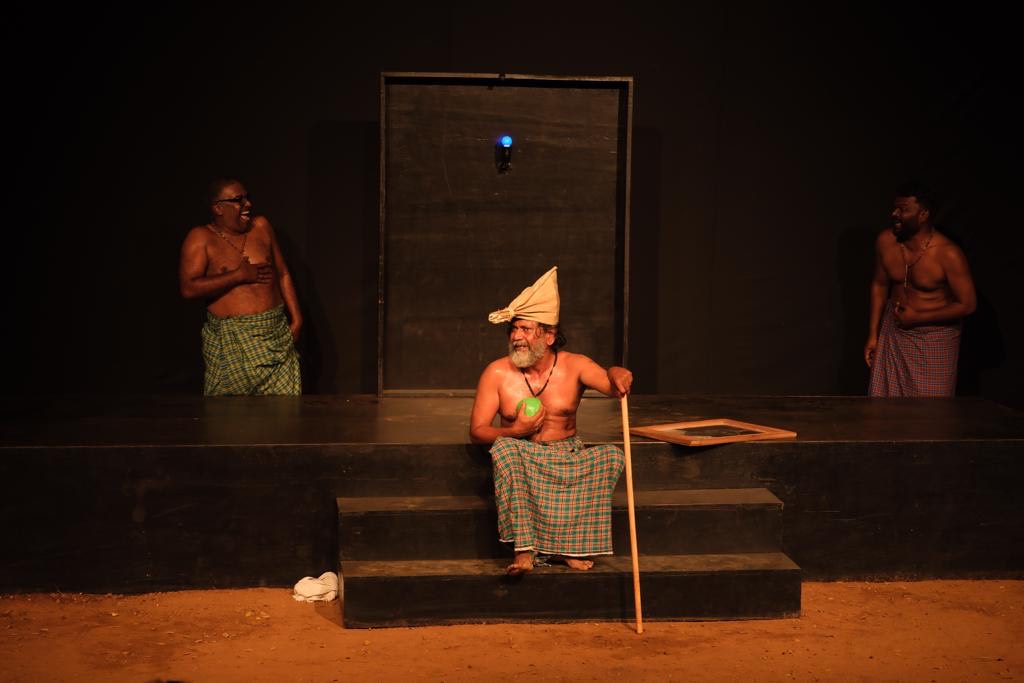 On February 7, FAOS staged its first play, called the Arctic, directed by KR Ramesh. Arctic is also the second Malayalam play performed at ITFoK 2023. Arctic is a play about the manifestation of the subconscious guilt of a man who exploited nature for his personal material gains. The venue was overflowing with people. The play got a highly positive reception from the crowd.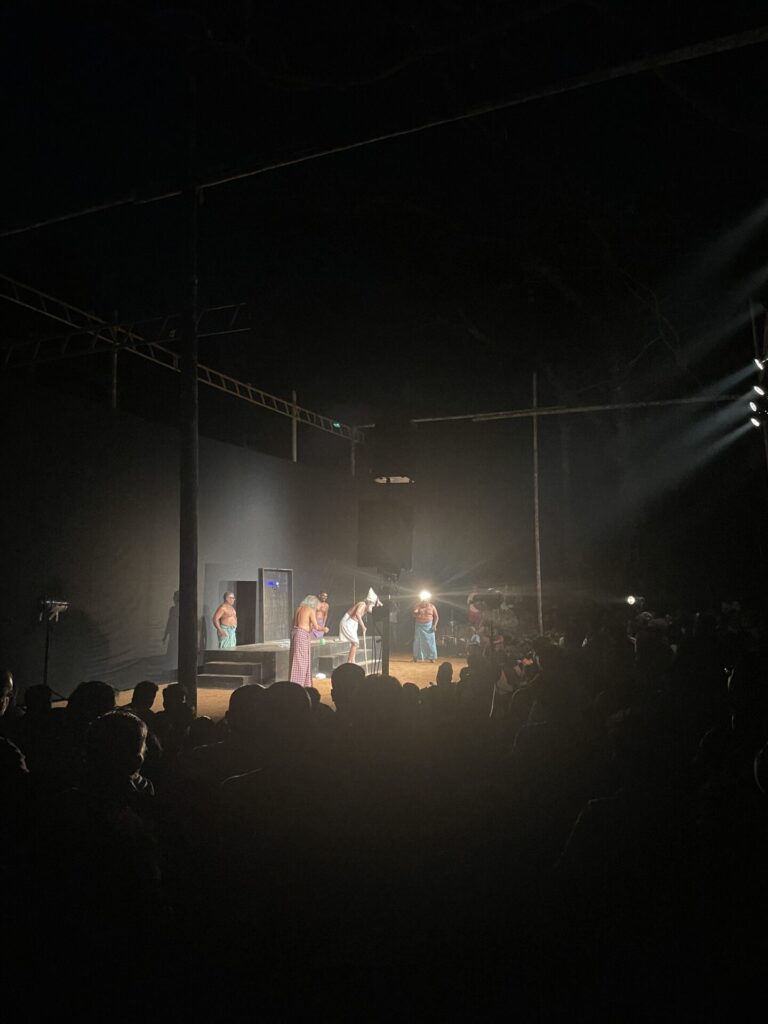 FAOS will stage three more performances in the coming days out of which, one is an international audio-visual performance of a poem, written and directed by a Palestinian journalist, Azmaa Azaizeh. The poem is titled "Don't believe me if I talked to you about War''.
The author is an executive member of Kerala Sangeetha Nataka Academi