Patakam mudra is used to describe the Sun, Elephant, King, Earth, Calmness and much more and is notated differently in each of these contexts.
In the last two parts, we described the importance of Dance Notations. In Indian dance, the different parts of the body have different movements and the notation system of the West and their symbols is not sufficient to document the Indian dance forms. We also described the dance notation system introduced by G Venu by scientifically analysing the movements and delineating them accordingly through the appropriate use of symbols.
Pataka – Samyutha hastas (Double handed usages)
Used to describe Sun, King, Elephant, Lion, Bull, Crocodile, Torana (a triumphal arch), Creeper, Flag, Waves, Path, The Nether World, Earth, Pot, Mansion, Dusk, Noon, Cloud, Ant-hill, Thigh, Servant, Foot-step, Wheel, Seat, Asani (thunderbolt – the weapon of Indra), Tower, Vehicle, Calmness, Bent, Door, Pillow, Ditch, Feet and Bolt.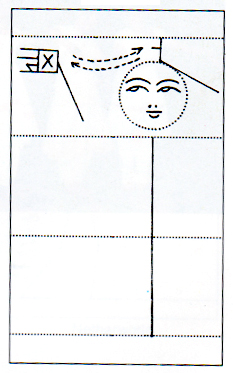 Sun (Surya)
The three pictures, 1,2 and 3 display three different stages of delineating. The usage of Sun / Surya. (Many other mudras are also described in this manner)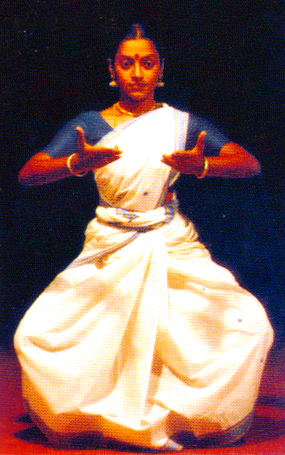 Raja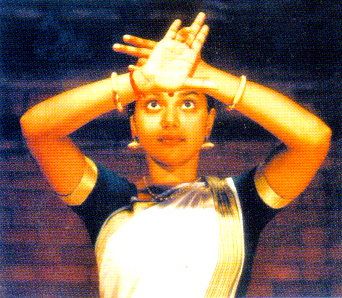 Elephant (Gaja)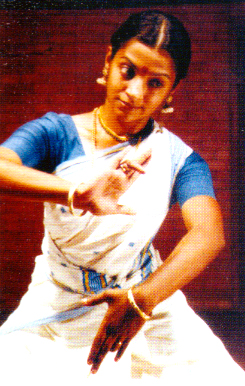 Lion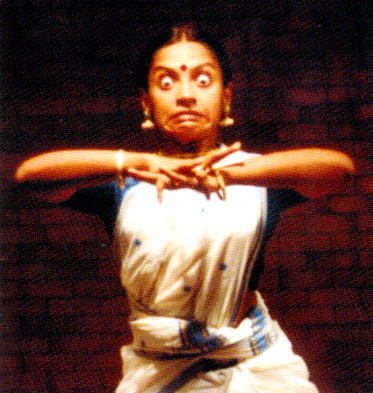 Bull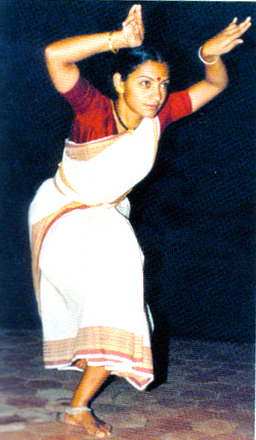 Crocodile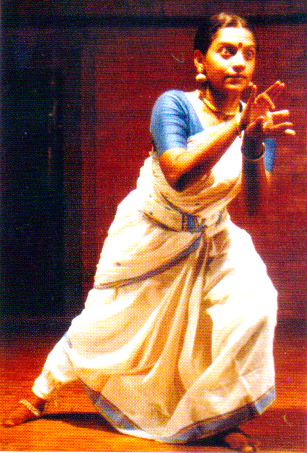 Thoranam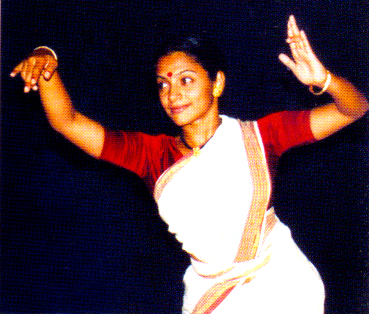 Creeper (Latha)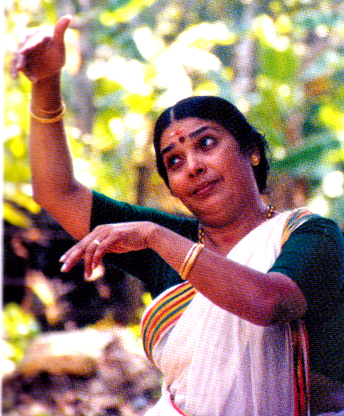 Flag (Pathaka)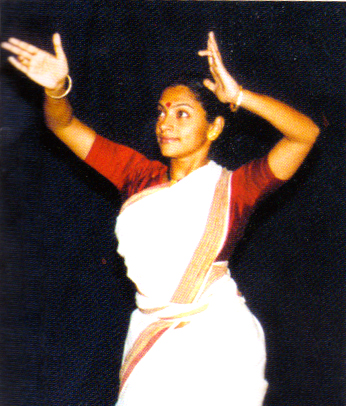 Waves