Exploring the spiritual depths of Padam in Mohiniyattam kutcheri
In the previous segments of this series, we delved into Cholkettu, Jatiswaram, and Varnam. Following Varnam, Padam takes center stage in a Mohiniyattam Kutcheri. Padam signifies a shift from Nritha to Abhinaya. The Kutcheri commences with dance pieces that heavily emphasize movement or pure Nritha, representing the tangible expression of dance.
As the Kutcheri progresses, the performer gradually directs their focus towards the more subtle and nuanced aspects of dance, intrinsic to the spirit of Indian classical dance steeped in spirituality. This progression draws parallels to the evolution of the Panchabhoota, wherein the explicit elements of Prithvi and Jala transform into the intangible and ethereal realms of Vayu and Akasha. Similarly, within the chakra system, we witness a similar advancement, with the initial chakras associated with the physical aspects of life and the latter ones linked to spiritual seeking and the merging of jeevathva with parmathma.
Epitome of emotions
In Padams, Nritha assumes a minimal role. Instead, the dancer slows down, allowing emotions to flow through their abhinaya. Most Padam performances depict a distressed Nayika, anxiously awaiting her hero's arrival. She experiences feelings of loneliness and often harbors doubts about whether her hero has forsaken her. To bridge this emotional gap, she seeks solace and communication through her close confidant, the Sakhi.
This trio comprising the Nayika, Sakhi, and the hero is often likened to the relationship between jeevathma, guru, and paramathma.
The jeevathma continually yearns for union with the paramathma, while the guru serves as the trusted confidant, aiding in this spiritual pursuit. Within the dance's articulation of this quest, Nritha finds no place, as the prevailing sentiment predominantly resonates with pathos, reflecting the worldly obstacles encountered in one's spiritual journey.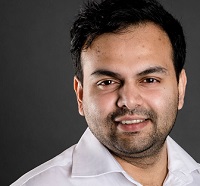 Photo Courtesy : Natanakairali Archives, Artist : Dr. Sampreetha Kesavan
Video Clipping : Mohiniyattam Artist: Gopika G. Nath
Padam choreographed by Guru Nirmala Paniker (Natanakaisiki Mohiniyatta Gurukulam)