On the 13th death anniversary of Koodiyattam exponent Padmabhushan Guru Ammannur Madhava Chakyar, Ammannur Chachu Chakyar Smaraka Gurukulam, Irinjalakuda, Thrissur conducted the annual gurusmarana Koodiyattam festival. Writer and Koodiyattam aficionado K.V Ramanathan remembered the Koodiyattam guru through an interactive discussion with his daughter and journalist Renu Ramanath.
Ammannur Chakyar Madhom is located on the same road as my original ancestral home in Irinjalakuda, Thrissur. By the time I was around ten, I was allowed to go to watch the Koothu during the monsoon month of Edavam(June-July) along with my friends. It was held in the evenings, around 4 pm. We soon discovered that the aniyara (the traditional green room) had a small low window. If we stayed close to the floor and peeped through this window, we could get glimpses of the Chakyar donning his make-up and putting on the costume.
In those days, Madhava Chakyar was a young, emerging performer. His uncle, the maestro Ammannur Chachu Chakyar, was the lead performer. The Koothu performance during Edavam was more or less a ritualistic obligation for the Chakyar family. So it was the younger members of the family who used to perform, including Madhava Chakyar's cousin, Ammannur Parameswara Chakyar. However, he was a traditionalist and never ventured outside the Koothambalam in his lifetime. We preferred the Koothu performances of the young Madhava Chakyar. At times he would join us on our walk back home, cracking jokes on the way. He used to take everyone quite seriously, even the youngsters.
This routine continued for years, till I finished high school and left Irinjalakuda for Ernakulam, for my college education. I had not yet started watching Koodiyattam at that point as the performances were held quite late at night. Once I finished college and returned home, I started frequenting the Koothambalam again. But by that time, Chachu Chakyar's performance days were almost coming to a close.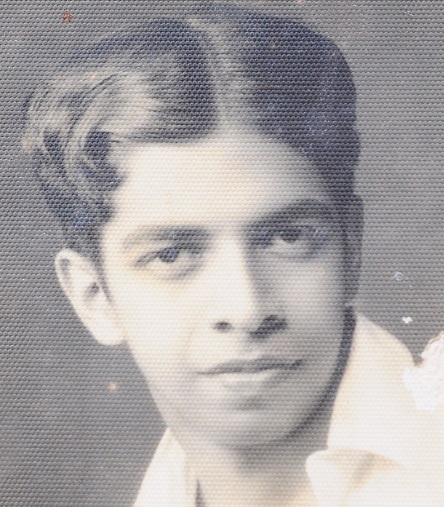 Ittiyamman chakyar and Uddanda Shastrikal
The Ammannur Chakyar family had a lineage of great performers who outdid each other in their talent. The stories had acquired legendary status and elevated the Chakyars to a mythical level. I had heard most of these stories from my parents.
One of these stories was about Ammannur Ittiyamman Chakyar, who lived many generations ago. One day, he had just finished his bath in Kuttamkulam, the huge pond right in front of the temple, and was stepping out, when Uddanda Shasthrikal, a legendary scholar, entered. The moment Shastrikal stepped in, he felt a spray of water on him. Sasthrikal was sure that the man who stepped out had thrown back his long wet hair and splashed him. He got mad, especially since those were the days of untouchability. Who knew the caste of this man? Sasthrikal flew into a rage but the man was calm.
"What are you saying?" he asked nonchalantly. "I have no hair, see?" And then Sasthrikal noticed with shock that the man was completely bald.
The gesture of throwing his hair back was just a piece of fine acting. Suddenly it struck Sasthrikal that this might be the legendary actor and he asked him, "Nee thana antha Ammannur Ittiyamman?" (Are you the Ammannur Ittiyamman?)
I had also heard stories of Madhava Chakyar taunting noted personalities, one of whom was our former Chief Minister C Achutha Menon. During his tenure as Chief Minister, Achutha Menon once went to attend a Koothu performance by Madhava Chakyar, held at Thiruvananthapuram. However, he arrived a bit late and as he sat down, came Chakyar's sharp jibe, "The high and mighty do not need to keep time, they can come and leave at any time!" But he managed to link the comment to the story he was narrating.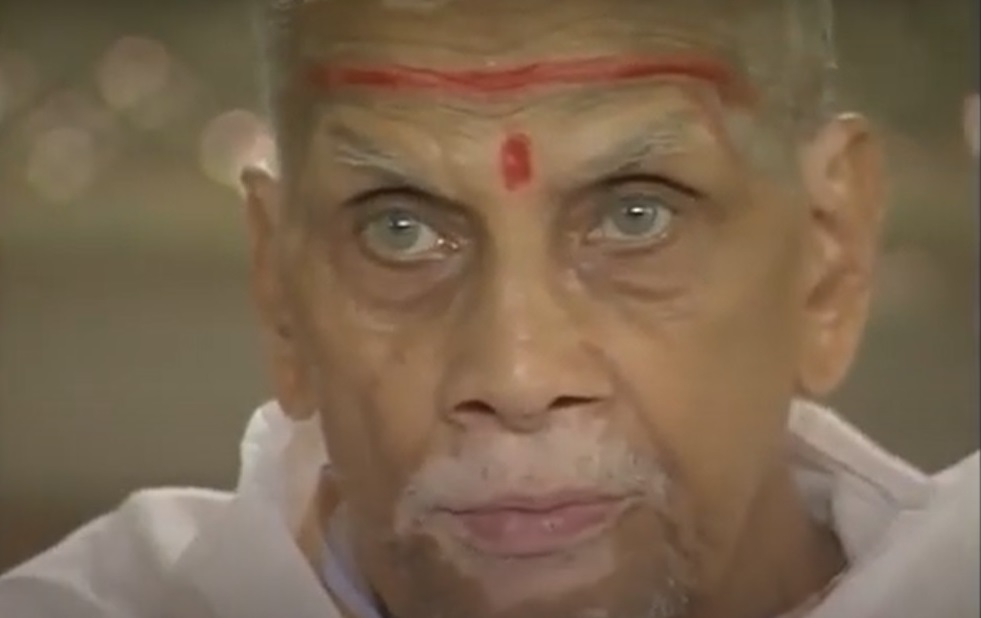 In another instance, at Unnayi Warrier Smaraka Kalanilayam, Chakyar pointed at Menon and quipped, "He may look ordinary, but in reality, he is adept in guerrilla warfare," for which Chakyar used the term Oliyuddham. It was well-known that Achutha Menon and other Communist leaders had to go underground for months during the 1940s. On hearing this remark, people broke into applause and laughter.
Establishing Ammannur gurukulam
Ammannur Madhava Chakyar had an uncle who had parted ways with Koodiyattam and Koothu, named Narayana Chakyar. He refused to travel the path of tradition, went to college, completed his BA and LT (B Ed now) and became a government school teacher. He was my teacher at the Govt. Boys' High School and taught us English in Class 8. He was a very good teacher and all the students loved him. Chakyar Mash later retired as Headmaster from the Government High School, Nadavarambu, near Irinjalakuda.
After we built a new house, I used to meet Chakyar every day, as he passed by our house on his visits to the Koodalmanikyam temple every morning and evening. Those days, some of us friends would gather during the afternoons at the Chakyar Madhom and have fun chat sessions.
By that time, G Venu, who later became a performer and researcher of Koodiyattam, had arrived at Irinjalakuda. His arrival breathed new life into Koodiyattam, changing the very course of Madhava Chakyar's life. He started the Ammannur Chachu Chakyar Smaraka Gurukulam in 1979, and convinced Madhava Chakyar to start teaching Koodiyattam to students from other communities. We can never thank Venuji enough for his contributions to Koodiyattam and Koothu at Ammannur Madhom.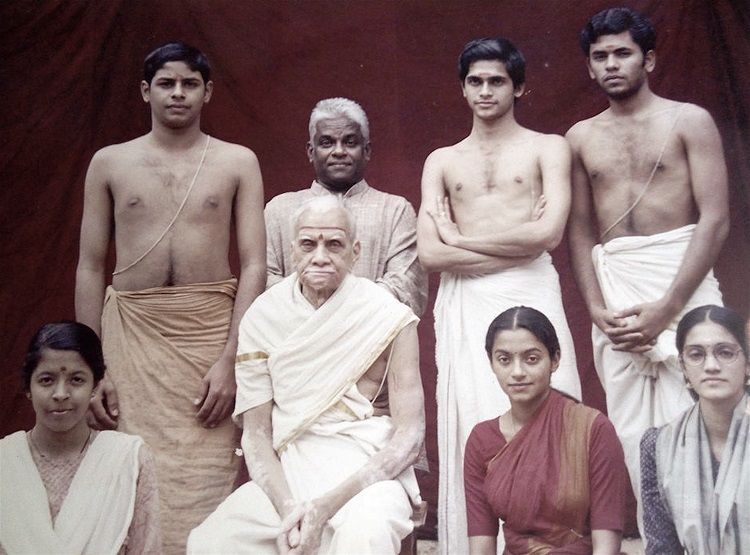 Crossing the ocean
With Venuji's encouragement, Chakyar started to perform outside the traditional spaces. Soon, the time came for him to make his first trip abroad, to Paris. But Chakyar was reluctant. Though his uncle and mother had already passed on, traditions held him back. Crossing the ocean was still unthinkable. There was technically no need to cross the ocean to reach Paris but that didn't matter.
Some of my progressive contemporaries and I took upon ourselves the task of persuading Chakyar for the trip. We told him that Chachu Chakyar would not have disapproved of this. Finally, he agreed and a half reluctant Chakyar boarded the flight to Paris with Venuji, to perform before his first international audience.
Paris was a huge success. Other international trips and performance tours followed. Chakyar got used to the world arena. Meanwhile, he got invited to a festival to be held in Hiroshima, Japan. Those days, I was involved in the activities of Indo Soviet Cultural Society (ISCUS) and the All India Peace and Solidarity Council (AIPSO). We decided to give a reception to Chakyar on his return, on Hiroshima Day, August 6.
On reaching Hiroshima, Chakyar told the organisers about the reception awaiting him. The Japanese were duly impressed and gifted him with a set of huge posters of the Hiroshima tragedy. On his return, Chakyar handed over the posters to us and we held an exhibition of those posters in Irinjalakuda. They were exhibited at several venues later, including the Kerala Varma College.
Madhava Chakyar, for whom even stepping out of the Koothambalam was a huge step, started to perform in public. Attending meetings and giving speeches was the next step. One such event was a programme at a local private college, almost a tutorial college. On the eve of that programme, Chakyar came to our home. He wanted to know about the nature of meetings in general. I told him there was nothing to worry about and explained the basics. As we reached the venue, we found that the students were making the usual ruckus. Chakyar was alarmed, but I told him not to worry. That day, Chakyar delivered an excellent speech. Something I noticed about his diction was the complete absence of English words. He spoke in pure Malayalam, which most of us had forgotten!
Thus, Ammannur Madhava Chakyar started his public life as a celebrity guest.