Rakhi Sarkar is the founder of CIMA (Centre of International Modern Art), one of India's premier art centres.
Set-up in 1993, CIMA was designed under the guidance of renowned art galleries in London and New York. It has since then curated and organized over two hundred critically acclaimed and popular exhibitions in India and abroad. It also holds interdisciplinary interactions and seminars with artists, scholars, directors, and performers of international repute.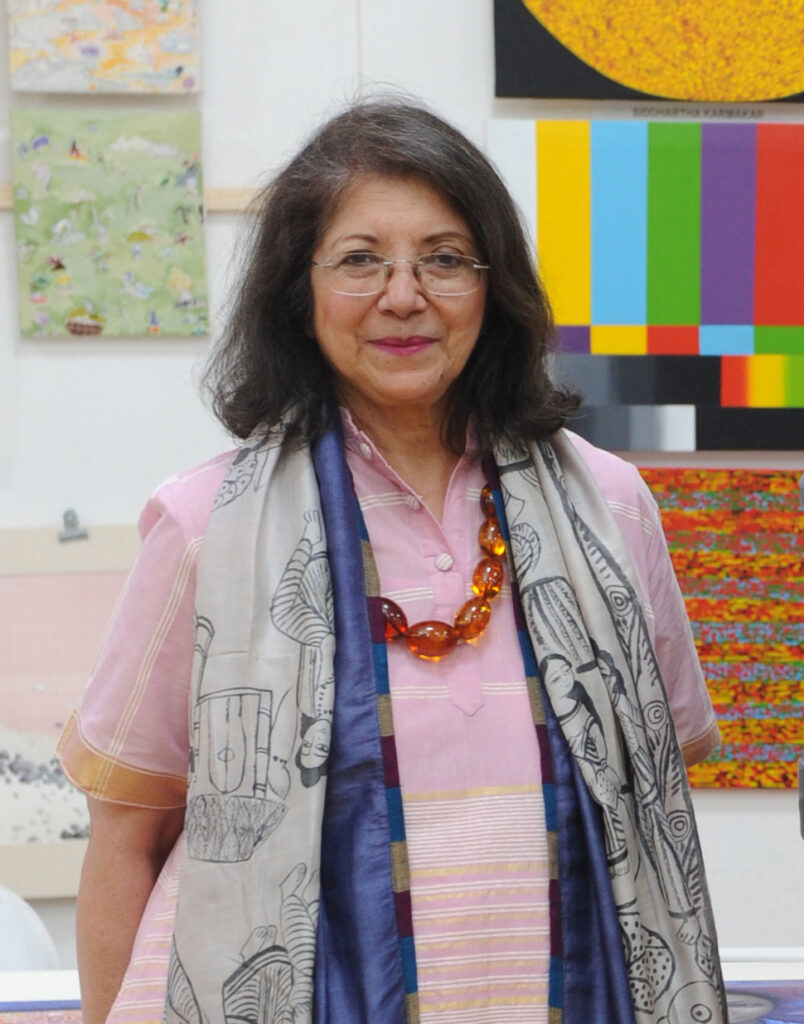 Rakhi Sarkar received her education at Presidency College, Kolkata and the Institute of International Relations, Trinidad and Tobago. She is the founder of ANANDA, a textile design unit in Kolkata, which she started in 1974. Rakhi trained in art under Kamala Roy Chowdhury (one of India's first Paris-trained women artists) and took to privately collecting and studying art. In 1986, She curated 'Visions', one of India's first professionally curated and catalogued art exhibitions, which showcased around 200 artworks of four major artists of Bengal. After visiting most global institutions and museums of modern contemporary art, she set up CIMA as its Director.
Since then, Rakhi has curated and organized more than 200 art exhibitions across India, UK, Singapore and Canada. Rakhi was the Founder Managing Trustee of the Kolkata Museum of Modern Art (KMOMA) for a decade. She is the Honorary General Secretary of ICC Calcutta Foundation. Rakhi is a former Chairperson of the Art Council of FICCI and has also served on several social bodies and government national committees of art and culture.
Rakhi set-up the prestigious CIMA Awards in 2015 to provide a fair, open, and accessible platform to artists from across the country – exciting new voices who would find it difficult, if not impossible, to get an opportunity to display their talent. Each edition of the CIMA Awards gives almost 200 artists a chance to meet the doyens of the Indian art world and present their works to them.