Meet Troilee and Moisile, the two young Sarod players who have captured the hearts of music enthusiasts worldwide. Popularly known as the "Sarod Sisters," they hail from the Senia-Maihar Gharana and have embarked on an inspiring musical journey under the affectionate guidance of Pandit Kamal Mallick. Troilee has further enriched her musical prowess through intensive training from the Sitar virtuoso, Pt. Sanjoy Bandopadhyay, and both sisters are currently under the guidance of Sarod maestro Pt. Partho Sarathy. The siblings are now emerging stars in the world of Sarod, having performed together since childhood. They have performed in numerous prestigious platforms in India and abroad. Currently, the "Sarod Sisters" are on a UK tour, and in an exclusive interview with India Art Review, they graciously share their musical journey and the profound connection that led them to choose the Sarod.
How did you both get into music, and what inspired you to become musicians?
Sarod Sisters: Well, music runs deep in our Bengali family in Kolkata. We were introduced to music from a very young age and began learning the Sarod, which eventually became an integral part of our lives – a precious gift from the divine. As we grew, we realized that music could transform our lives and enrich us in countless ways. We're first-generation musicians, and although our parents weren't musicians themselves – our father was a banker and our mother a homemaker – they were our unwavering supporters and a consistent source of inspiration.
Your innovative approach to the Sarod is well-known. What inspires your music?
Sarod Sisters: Our inspiration comes from our gurus, the maestros of Sarod. We also get inspiration and innovative ideas from listening other Indian artists and from the boundless world of global music.
As two women excelling in a traditionally male-dominated field, what challenges have you faced in your careers, and how have you overcome them?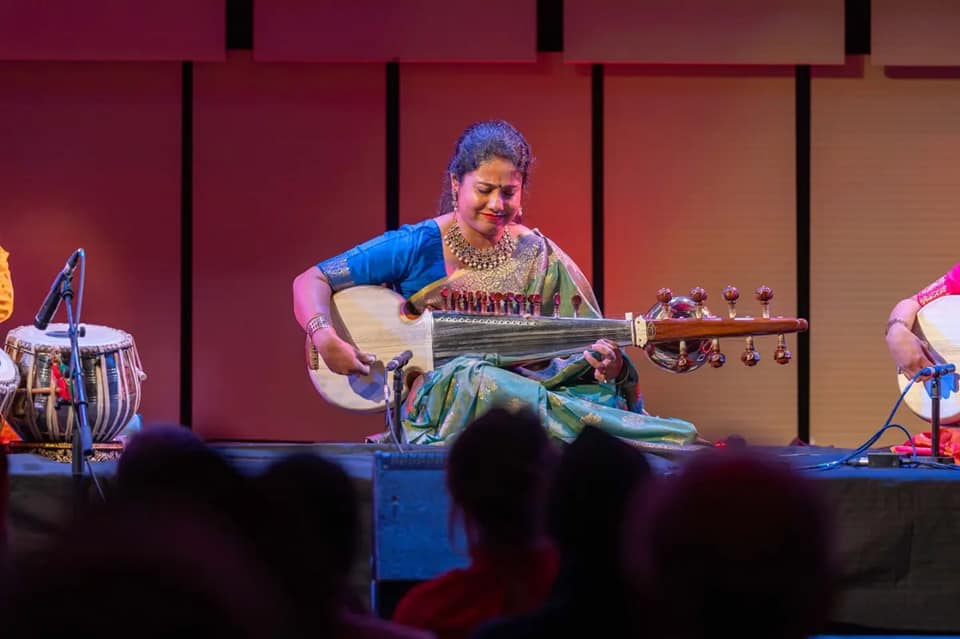 We've been fortunate to have received immense encouragement and support from our parents and gurus throughout our journey. While we have encountered certain societal barriers, our approach has always been to tackle these challenges with a positive attitude.
Your music beautifully blends traditional Indian classical elements with modern influences. Can you share some insights into how you strike a balance between preserving the purity of the classical form and incorporating contemporary elements?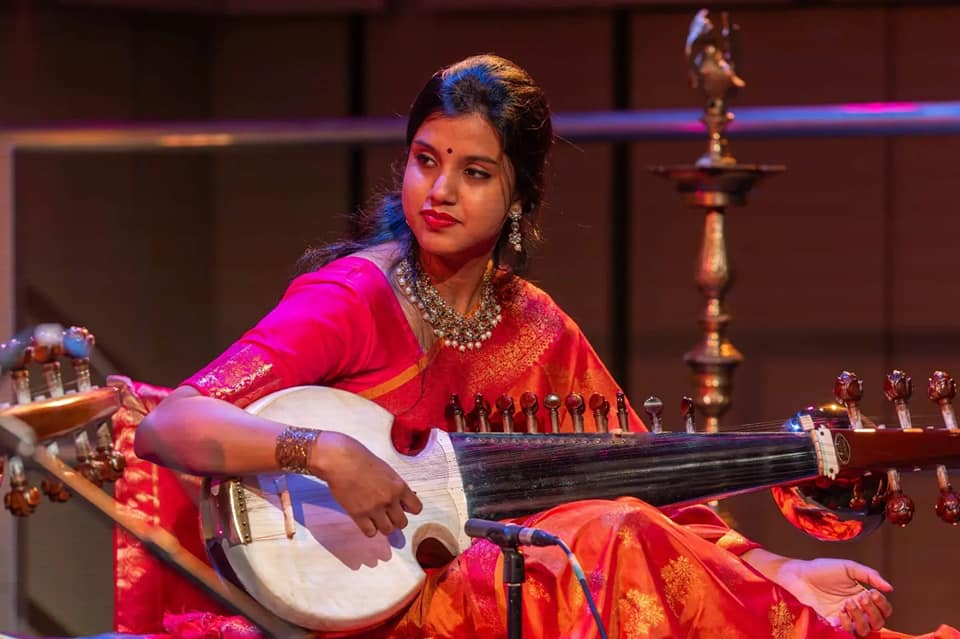 While innovating maintaining the purity of raaga music is our top priority. Indian Classical Music is the purest form of music, and we firmly believe that it allows for experimentation while retaining that strong classical foundation. Our unique style has developed through interactions with the audience and the present circumstances, and we're excited to showcase this blend.
Could you give us a little peek of your experience at the recent INDIKA festival?
 Absolutely! We have presented a unique jugalbandi of the majestic Sarod. Our performance accompanied by Kousic Sen, was themed around the celebration of India's festivals and cultural heritage, encompassing 'bhakti, shakti, and Anand' – devotion, strength, and joy all woven together. 
How do you see the future for youngsters in this space?
We have high hopes. The younger generation is immensely talented and dedicated, and they're carrying the torch forward with their exceptional skills. We envision a bright future for classical Indian music with their continued efforts and contributions.