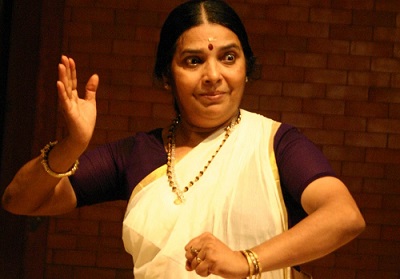 The author traces the origins of dance forms involving solo performances by women, such as Mohiniyattam, Thiruvathirakkali and Nangiarkoothu, to folk art forms revolving around the worship of the Mother Goddess and kavus (sacred groves)
Dance forms rooted in folk cultures
The worship of Mother Goddess existed through the length and breadth of Kerala in diversified forms. Like most cultures of the world, sacred groves or kavus were the earliest spaces devoted to deities in Kerala. In Kerala, many of these sacred groves were maintained in connection with the Mother Goddess and/or snake god worship. Many of Kerala's ancient dance forms had their roots in varied folk cultures related to these sacred groves and their reigning deities: Theyyaṁ in North Kerala, Pūthan Thiṟa and Thīyāṭṭụ in Kozhikode, Mudiyēṯṯụ and Thookkaṁ in Central Kerala, Paṭayaṇi in Kottayam, Alappuzha and nearby places, and Kuttiyōṭṭappāṭṭukal in the Southern region, the list could go on. It is believed that Aiverkaḷi, Thōlppāvakoothụ and Bhadrakāḷiāṭṭaṁ were also performed in connection with Mother Goddess worship. The basic concept of all these art forms seems to be the destruction of evil and the preservation of virtue or good on earth. Under the influence of Buddhism, Jainism and the Vedic traditions that arrived in South India over a long period in the medieval age, sacred spaces adapted to the culture and architecture of temples. Mother Goddess worship was practised particularly by the Nair community of Kerala who followed the matrilineal system in their family structure and inheritance. The Mother Goddess is worshipped in different forms as the creator, protector and destroyer of the universe.
Curiously enough, the concepts of Sṛiṣṭi, Sthiti and Saṁhāraṁ (creation, preservation and destruction) seem to be related to the ritualistic principles of some of the dance forms performed by women, in Kerala.
Thiruvāthirakkaḷi
Thiruvāthirakkaḷi is one such dance form. This dance form is related to the principle of sthithi that offers a long and prosperous family life. It is still performed in many places of Kerala as a ritual dance by women to attain a good family life, along with long life and good health of their husbands and children.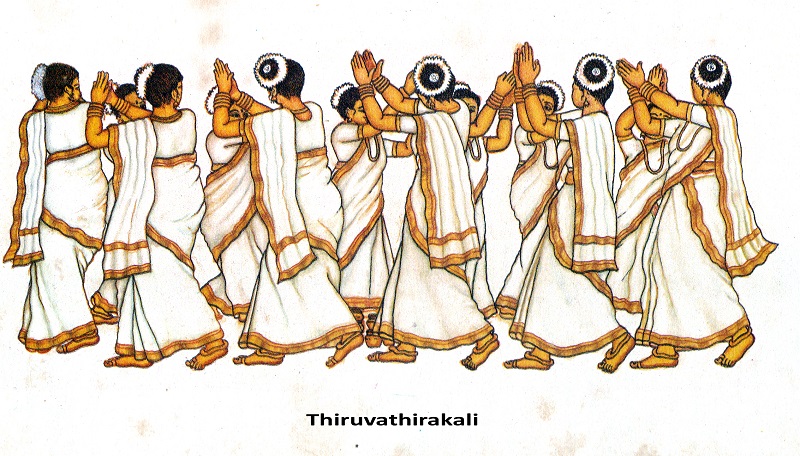 People believe that on this particular day, Lord Shiva got pleased with Parvathy, who was observing a vrata or fast to win him as her consort, and blessed her. It is performed usually in the month of Dhanu on Thiruvāthira day, which is considered as Shiva's birthday. As an art form, it is also performed during the festivals of Ōṇam and Viṣhu of Kerala. Thiruvathirakkali is also known by the name Kaikottikali.
Nangiārkoottu
Nangiārkoothụ or Nangiāramma Koothụ is one of the rare examples of women's solo performance art forms of Kerala. Nangiārkoothụ evolved from an antiquated purification ritual called Chuṭala (cremation ground) Koothụ. When an Agnihōtri or Akkittiri (a brāhmiṇ who has qualified himself to perform yāgas or ritual sacrifices) was cremated, Chuṭala Koothụ was conducted at the cremation grounds to ensure purification and attainment of salvation by the soul. That was a custom followed by some Kerala Brāhmiṇ communities.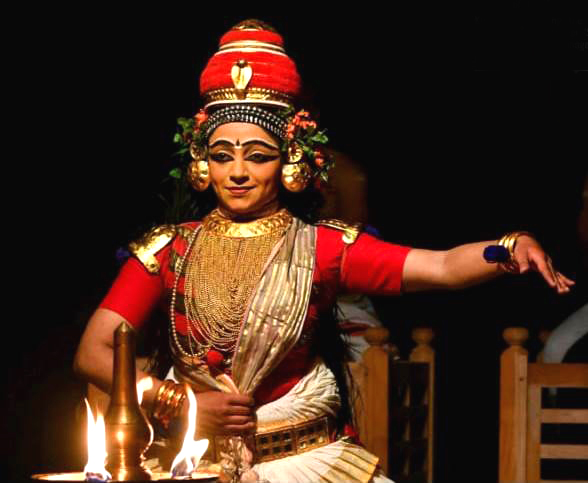 The Cochin Tribes and Castes (Vol 2 – Page 136) states that when an Agnihōtri dies in the neighbourhood, the local Nangiār has to go to the cremation ground and perform Chuṭala Koothụ. The belief is that the atma (soul) of the Akkithiri thereby gets cleansed of sins and attains mōkṣha.
Mōhiniyāṭṭaṁ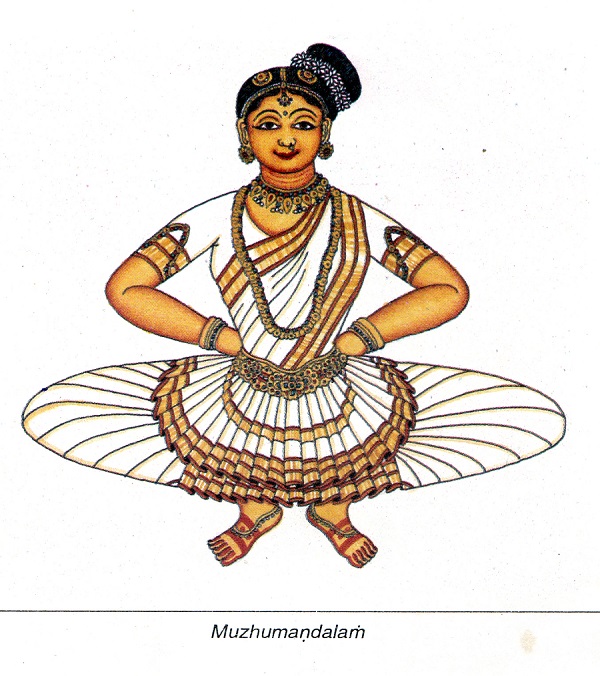 Mōhiniyāṭṭaṁ is considered as an art form of creation. To awaken Lord Shiva from his deep meditation and to attract him towards procreation, Parvathy performs the dance form with erotic sentiments and lāsya movements. According to the myth, it was this lasya dance performed by Parvathy that later on took the form of Mohiniyattam in the Kerala region.
From sacred groves to the sanctum sanctorum
Many of our folklores have underlying messages to be conveyed to future generations at the appropriate time. The ritual dances of Kerala which were formulated in this background possess many such latent aspects.
The shift from an ancient folk culture which celebrated the different aspects of Dēvi in creation, preservation and destruction, took place when the kāvu culture was replaced by the temple culture. Experts believe that this shift began around the 6th and 7th centuries CE. Temple architecture using stone and wood was also initiated around this period.
From these examples, one can safely infer that the dance forms of Kerala had very organic origins and sustenance in the socio-cultural context and philosophical ideologies of South Indian society over a long period. Of course, these art forms may have evolved significantly according to the social and political changes in society. Nonetheless, they connect us to antiquity with an invisible chain of traditions which undergo slow changes over the centuries.