MS Gopalakrishnan and Parur Sundaram Iyer
Violinist Parur Sundaram Iyer was popular among all kinds of music connoisseurs owing to his knowledge of both carnatic and hindustani styles of music, wrote V. S. Namboothiripad, Kerala's first music critic, in 1954, specifically mentioning the violinist's visit to Kabul in Afghanistan as a representative of Indian music
A man who has dedicated his whole life to learning the music of different systems; is Parur Sundaram Iyer, who comes from the Southernmost State of the Indian Peninsula, Travancore-Cochin. Behind him is a long career of music; as a violinist, tutor, accompanist and a solo-performer.
Training under Digambarji
After taking his early lessons in music and violin under Ramaswamy Bhagavather of Trivandrum, one of the court musicians of the Maharaja of Travancore, Sundaram Iyer was sent, along with the late Tiger K Varadachariar (who later became an authority on Karnatic music) to Vishnu Digambarji, the reviver of the Hindustani system of music, as he may be called, and the founder of the Gandharva Mahavidyalaya in Bombay. Digambarji, admiring his new pupil Sundaram Iyer's skill in violin; introduced violin classes in the Vidyalaya, appointing Sundaram Iyer as professor-in-charge. While he taught violin to his pupils he continued to study Hindustani music under Digambarji at the same time.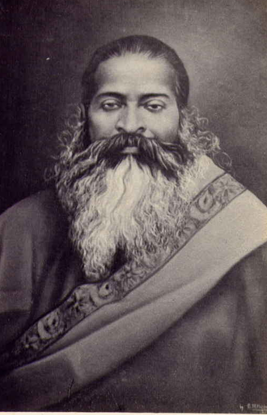 After a few years of study under Digambarji, Sundaram Iyer began to accompany his Guru on the violin in his concerts. And in those years he made a number of all-India tours with Digambarji, accompanying him on the violin in his performances. His reputation in music as a violinist began to spread throughout India – among Karnatic as well as Hindustani audiences. During those years, he had accompanied performances of high-rank vocalists of the South as well as the North, on the violin. When Digambarji passed away, Iyer permanently settled in Madras and became the first professor in the music department of Madras University, which was started then.
Later years
Sundaram Iyer has two sons, Anantha Raman and Gopalakrishnan, who also play the violin well. The younger son, Gopalakrishnan who has won nationwide reputation while he was very young, usually accompanies Omkarnatha Thakur of Hindustani classical music and at the same time Karnatic musicians of high reputation like Chembai Vaidyanatha Bhagavather and others.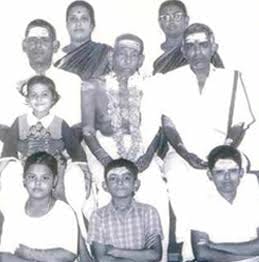 Nowadays Sundaram Iyer plays only in solo performances assisted by his sons, especially Gopalakrishnan. Sundaram Iyer has represented Karnatic music as a delegate in many music conferences in India and abroad. One such conference was held in Kabul last year. Sundaram Iyer, along with Gopalakrishnan, was sent by the Madras Government to represent Karnatic music. In Kabul, Sundaram Iyer, assisted by Gopalakrishnan, gave a number of solo performances which won plaudits from the music representatives present. Gopalakrishnan accompanied Omkarnatha Thakur as well in his performances at Kabul to the admiration of all.
A musician for all
Sundaram Iyer has blazed a new path in violin-playing, which reveals his rich repertoire of music. There is a group of Karnatic musicians and lovers who have some prejudice against Sundaram Iyer's school of violin-playing, for want of Karnatic purity. But one thing is sure, no violinist of the South has won so equal a proficiency both in Karnatic and Hindustani systems. His style made use of the essence of not only oriental but also occidental music, and this wide experience was his secret to winning the hearts of the majority of people, cutting across caste, creed and nationality.