Vasundhara Doraswamy, renowned guru and exponent of Bharatanatyam and yoga, is a torchbearer of  Pandanallur style of the art form. India Art Review is continuing publishing her weekly column on 'Yoga Guide for Dancers' .
Till the last part of yoga guide for dancers we stressed on standing yoga positions. Now we are going to explore how sitting positions will improve various dance postures.
Yogasanas in sitting postures  are not exhaustive.  However, they are  relevant andch are indispensable in the practice of Bharatanatyam. They are complementary tO many dance sequences on the stage.
It is necessary that many  elementary Yogasanas have to be practiced before attempting proficiency or mastery over the asanas  that will be described in this session. Moreover, the dancer may select any other asanans to suit the requirement of one's creativity and imagination.
Marichasana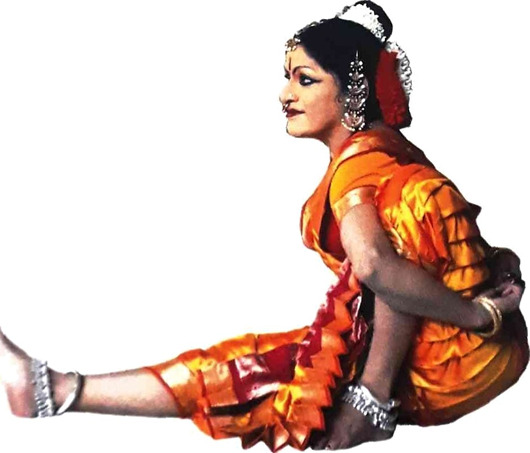 Sit on the mat with the legs stretched straight in the floor . Flex the right knee, still keeping the left leg straight.
While slightly bending forward, encircle the bent leg with the right hand in such a way that the knee is tucked into the arm fold, and the hand is slit to  the back. Hold the right wrist with the left hand on the back.
Now while exhaling bend forward and touch the right knee with the forehead. Take five breaths. While inhaling resume the sitting posture and repeat on the other side.