Neelakanda Sivan Academy organized an exceptional centenary tribute for the legendary Mridangam maestro, Dr. T.K. Murthy, featuring kanakabhishekam and a musical homage.
In the heart of Chennai, at the prestigious Ragasudha hall, a congregation of music connoisseurs gathered on the evening of October 2, 2023. Draped in vibrant yellow attire, a group of young musicians sat cross-legged, their spirits soaring to the strains of Kamakshi Swarajathis, precious gems of Carnatic music composed by Shyamashastri, one of the revered trinity composers.
This transcended the realm of a mere performance; it was a heartfelt homage paid by students of the Neelakanda Sivan Cultural Academy, a prestigious Sabha in Chennai, to a living legend, the celebrated Mridangam virtuoso, Padmashree Dr. T.K. Murthy, who had just celebrated his centenary.  In attendance, paying their respects, were luminaries such as Sangitha Kalanidhi Neyveli Santhanagopalan, Cleveland VV Sundaram, Kalakshetra director Revathi Ramachandran, and the accomplished musician Nagai Muralidharan, alongside a multitude of eminent and budding musicians and devoted music enthusiasts.
T.K. Murthy's journey is a testament to his indelible mark on the world of Carnatic music. A great Mridangam exponent, an exceptional teacher, and a historian in his own right, Murthy embarked on his musical odyssey at the tender age of nine under the tutelage of Thanjavur Vaidyanatha Iyer, the progenitor of the Thanjavur style of Mridangam. Under Iyer's mentorship, he not only honed his skills but also imbibed a pedagogical framework that laid the foundation for generations of Mridangam artists to come. Remarkably, even before formally commencing his training, young Murthy displayed his innate talent by accompanying musicians in live concerts.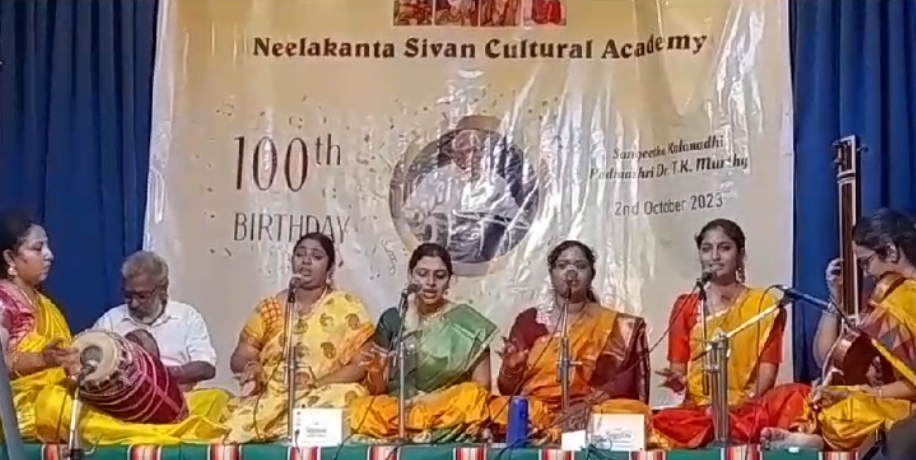 Rhythmic artistry
Over the span of the last 90 years, T.K. Murthy has graced the stage, lending his rhythmic expertise to generations of musicians, from stalwarts of the past to contemporary talents. His legacy is indelibly etched into the annals of Carnatic music, resonating with the timeless vibrations of his Mridangam. In fact, his guru affectionately called him 'sittu' as his fingers moved vibrantly, resembling the 'sittu' kuruvi (sparrow). Later, he became known as 'sittu' in music circles.
Murthy, known for the arithmetic precision of his drumming, received a gold medal from none other than renowned physicists and nobel laureate Sir C. V. Raman in recognition of his original ideas for improving the quality of Mridangam as early as the 1940s. Today, one of the most distinctive facets of the T.K. Murthy school of Mridangam is the Sollukattu Sampradaya. When he recites a rhythm, one doesn't merely hear the beats; the music itself seems to emanate from the drum.
Murthy's rhythms were imbued with the very character, emotion, and essence of the compositions they accompanied. His voice notation and drumming style were singular, evoking a sense of awe and wonder. Laya, as  Murthy would articulate, is the pursuit of perfection within the boundaries of time. His colloquial reference to 'kalapramana' underscores his dedication to the meticulous measurement of time in the realm of rhythm.
A hallmark of his Mridangam artistry is the precision with which he played 'mohra' and 'muktayis.' Intricate mohras were executed with a finesse and fluidity that enthralled audiences, each one paired with an effective 'muktayi.' In the earlier days, artists refrained from playing sophisticated compositions on the Mridangam. Mostly, they would stick to the 'samam.' 'Moras' were common for all 'talas.'
It was Vaidyanatha Iyer who modernized and elaborated basic 'talas' for the Mridangam, and Murthy continued this legacy. His in-depth research on the 72 melakarta 'mohra' and 'muktayis' stands as a testament to his unending quest for perfection, ensuring that no 'mohras' were ever repeated.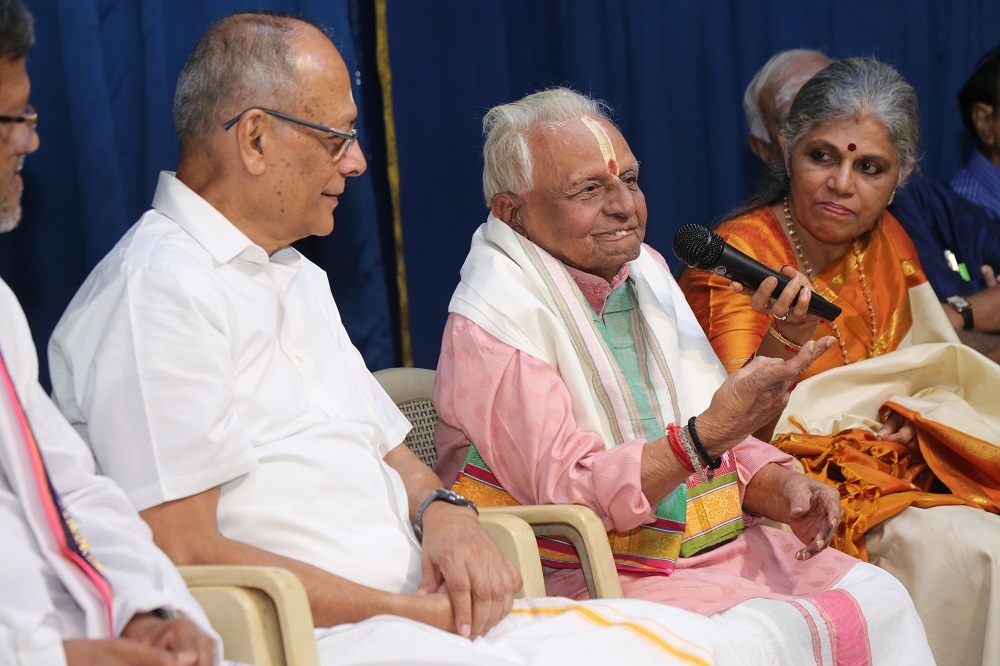 Furthermore, T.K. Murthy's ability to adapt to diverse performance environments is a testament to his versatility. He noted in an interview that a 'sabha' atmosphere differs significantly from a studio recording, and gallery concerts during festivals possess a distinct aura. He consistently emphasized the necessity for percussionists to be adaptable and responsive to these varying settings, enhancing the overall musical experience for both the artists and the audience.
Timeless musician
In addition to his adaptability, Dr. T.K. Murthy's ability to accompany a wide array of vocalists stands as a testimony to his artistic caliber. He has accompanied artists over five generations, and his experiences include performing alongside the Bharat Ratna M.S. Subbulakshmi for more than 50 years. "I first met her when she came to my guru's residence for lunch. He introduced me to her. That evening, we had a concert at his home and I played for her. From then on, for more than 50 years, I accompanied her for several concerts, including her historic UN General Assembly concert in October 1966," he recalled in an earlier interview with this writer.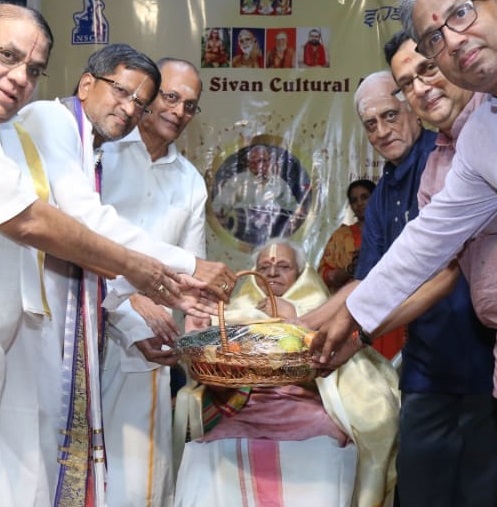 As Murthy commemorated nine illustrious decades of playing the Mridangam, it was not merely a celebration of his life but a recognition of his monumental contribution to the world of Carnatic music. "His influence extends far beyond the rhythmic patterns of his Mridangam; it is woven into the very fabric of this timeless tradition," says C.S. Sajeev, musician and Secretary of Neelakanda Sivan Academy, for whom Murthy had played Mridangam innumerable times.
In a world where time moves swiftly and trends fade, Dr. T.K. Murthy remains a steadfast guardian of the Carnatic music tradition. He continues to inspire, enlighten, and awe, and as his rhythmic legacy resonates through the generations, we are reminded that some artists, like timeless melodies, never fade away.