Kunchan Nambiar's poetry and references to dance and aesthetics further accentuate Mohiniyattam's designation as a classical dance art form
We read in the previous article how the earliest references to Mohiniyattam as a dance form of Kerala was found in the poems of Kunchan Nambiar. Here we further delve into Nambiar's style of writing. His poetry gives the general impression that the poet used the scenes that he observed in his surroundings to set the context of the mythical stories narrated in his poetry. Nambiar's knowledge about the nuances of music, dance and aesthetics helped him describe the technical details of the forms as well.

If one digs deep into his works of poetry, one can understand the aesthetic characteristics of the dance and female dance forms of Kerala in the 18th Century. As Mohiniyattam is mentioned by the poet himself in his works, we can confidently infer that the female dance form mentioned in many lines by the poet could have been Mohiniyattam.

For instance, in 'Bhalyutbhavam', Nambiar describes the dancers of Indra's court decorating themselves for the performance. It is interesting to note that though they are court dancers of Indra, their costumes and ornaments, and complete attire for that matter resembled that of the Kerala dancing girls. There is no doubt that while describing these dancers, Nambiar had Kerala women in his mind.

The poem runs like this:
"Uttama strikaḷ katakumataccudan
Kuttinnu ventum camayam tutanninar
Pālāḻimātinṯe vēṣaṁ camayuvān
Kālāḻi keṭṭituṭaṅṅiyōranganā
Cēlaññoṟiññaṅṅuduṭuttụ palataraṁ
Mālāgaṇaṅṅaḷaṇiññu mulattaṭaṁ
Cālēmuṟukkittalamuṭi bandhiccu
Mālathīmālayuṁ nalañcu cuṯṯināl
Tāliyaṇiññuṭan nīlāñcanaṁ koṇṭaṅṅu
Vāliṭṭukaṇṇumeḻutittilakavuṁ
Cālēcamaccaṅṅumūkkuṁ tuḷaccatil
Kōlāhalaṁ nalla mūkkuttiyuṁ pōṭṭụ
Nīlakkamalavuṁ kayyilpiṭiccuko-
ṇṭālōlamāyuḷḷa śīlattaraṁ koṇṭu
Mēlēviḷaṅṅinalppūpanṭaluṁ tīrttụ
Nālubhāgattuṁ sakhikaṭe kaikaḷil
Ālavaṭṭaṅṅal piṭippiccu mellavē
Pālāḻimātin puṟappāṭukkūṭṭināl"
(from Bālyutbhavaṁ)

The poet is describing the entry of Goddess Lakshmi (referred to as Palalimath) in a procession accompanied by her women attendants and musicians. The description reminds us of the appearance of Goddess Lakshmi in the popular Ravi Varma paintings of Kerala. The attending women are holding the canopy and the ornamental fans over her head and she enters amidst them with a blue lotus in her hand. From the details provided, we can see that it is a procession similar to the ones in the temples of Kerala where the idol is brought out of the sanctum sanctorum and complete several rounds around the Nalambalam accompanied by music and dance. Mohiniyattam dancers could have been part of such processions in the distant past.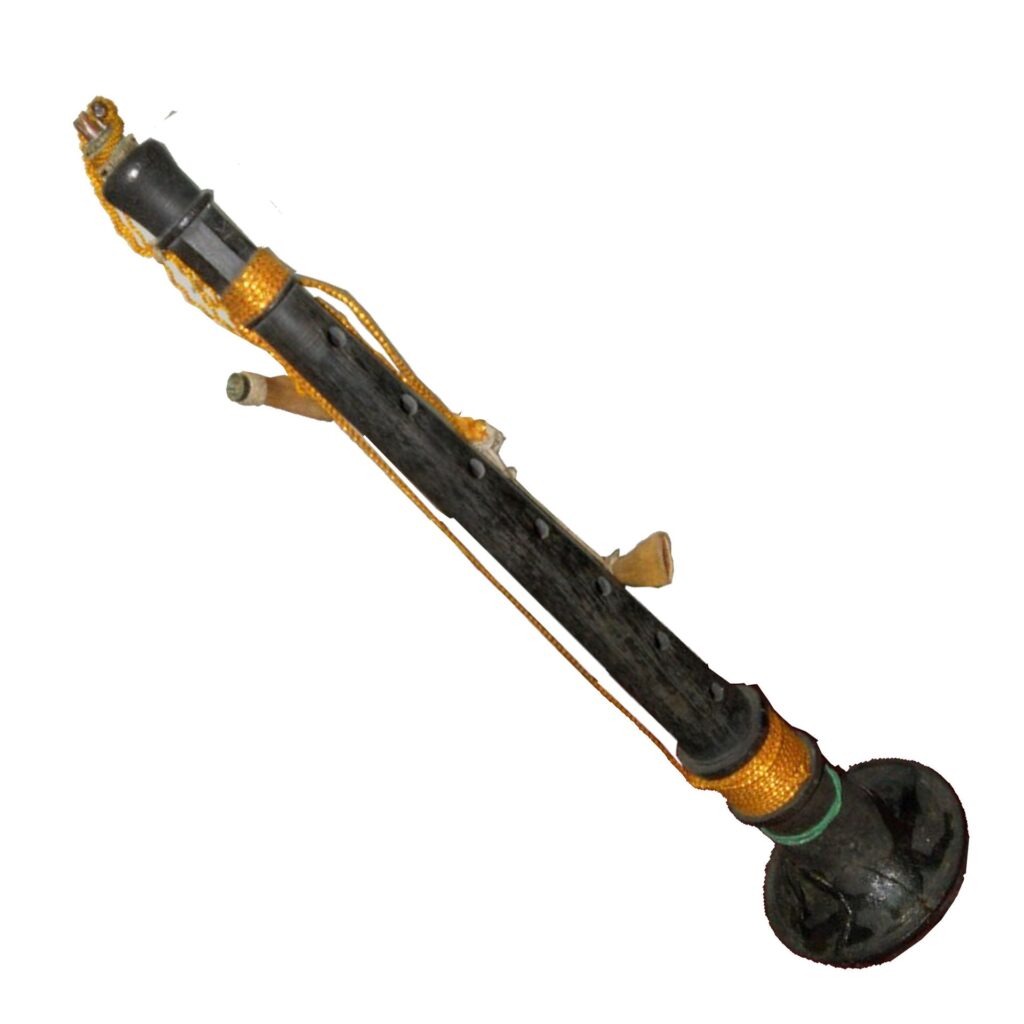 The poet describes the background music as follows:
"Maddaḷakkāratti melle puṟappeṭṭụ
Maddaḷaṁ muṭṭi swaraṁ teḷiccīṭināḷ
Vastraṁ nanaccaṅṅiṭantala tāḻtti veccūttụṁ
kalāśavuṁ ghōṣaṁ tuṭaṅṅināḷ
Kēḷīkaraṅṅaḷay pādē karaṅṅaḷal
Tālaṁ piṭiccuṭan koṭṭituṭaṅṅinaḷ
Mēlattinokkunna cēṅṅalayumilattāḷavuṁ
tittiyuṁ tamburuvīṇayuṁ
Bālattaruṇimār nānāvinōdavuṁ
Līlaykku cēruṁ prakāraṁ tuṭaṅṅinār-"
(from Bālyutbhavaṁ)

Setting the Rhythm
These above verses reveal that the dancer was accompanied by the Maddalam for rhythm. Other accompanying instruments included ilathalam (cymbals) and titti (a pipe instrument) and tamburu (for Shruti). All available historical evidence of Mohiniyattam in the early 20th Century agrees that maddalam, titti and ilathalam were commonly used in Mohiniyattam performances. Also, notably, other female theatre forms like Nangiarkoothu does not use these instruments. This gives us increased confidence that the dance form that Kunchan Nambiar describes in his narrative is indeed Mohiniyattam.

The description of an entry of dancers is given below:
"Nallōreḻuttan putappukoṇḍannavar
Mellemaṟapiṭiccaṅṅu puṟappeṭṭụ
Āṭṭaṁ tuṭaṅṅumboḷ addikkil vēṇṭunna
Nāṭṭayuṁ pāṭikkalāśaṁ tuṭaṅṅinār
Tōṭiyuṁ māḷaviyellāṁ prayogiccu
Cōṭukaḷōrōnnu melleccaviṭṭininnullāsamōṭe
kaḷiccutuṭaṅṅināḷ"
(from Bālyutbhavaṁ)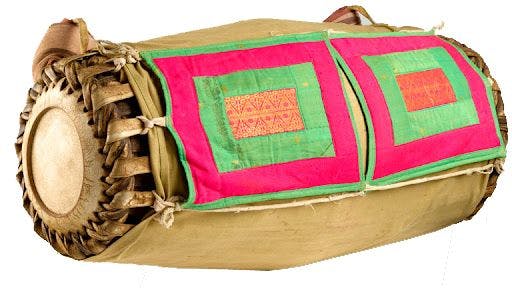 These verses describe the beginning of dance. The use of a hand-held curtain on the stage before the entry of the dancers is common in dance and theatre forms like Kathakali, NangiarKoothu and Koodiyattam. This could have been the practice for dance forms like Mohiniyattam also. The dance commences along with the singing of Nāṭṭa (a rāga). Natta is a melody that is popularly used in the temple music style of Kerala called Sopana Sangeetham. The ritualistic song in praise of the deity called Tyani, of several temples are performed in the raga Natta. Singers of olden days remark that in 'Cholkettu' rāga-s Natta and Sourastra were commonly used.
"Attam thudangambol addikkil vendunna
Nattayum padi…".
This means at the beginning of dance performance raga 'Natta' should be used. Considering all these we can conclude that the references we find in Kunchan Nambiar 'Thullal' songs must be about Mohiniyattam.

(Assisted by Sreekanth Janardhanan)