Swathi Thirunnal not only revived Mohiniyattam, but was also responsible for inculcating Carnatic classical music into the dance form.
One cannot talk about Mohiniyattam without the contributions of Swathi Tirunal Maharaja, who worked towards reviving of Mohiniyattam in the 19th century. The dance form may not have survived beyond the 19th century had it not received patronage during the brief period of Swati Thirunal's rule. As a poet and musician himself, Swathi composed numerous padams and varnams that suited the idiom of Mohiniyattam. Dancers who adorned his court also used his compositions to create a repertoire of Mohiniyattam. It is likely that this new repertoire of Mohiniyaattam that comprised Padaṁ-s and Varṇṇaṁ-s in Manipravalam and even in Telugu was popularised in northern parts of Kerala by Nattuvanars like Parameswara Bhagavathar after the demise of Maharaja and eventually was revived in Kerala Kalamandalam.
Swathi Thirunal was born into the royal family of Kulasekhara dynasty of Tiruvitamcore on April 16, 1813. His royal title was 'Sree Padmanabhadasa Sree Swathi Tirunaḷ‍ Rama Varma Kulashekhara Perumal'. The Kulasekhara in the title indicates the lineage of the Kulasekhara dynasty. He was enthroned as the Maharaja of Tiruvitamcore in 1829 when he was hardly 16 years old. He was adept in 18 languages and he wrote Sanskrit poems at a very early age. Unfortunately, Swathi Thirunal passed away in the year 1847 at the young age of 34.
The Kucheri style in Mohiniyattam
During his short period of rule, Swathi Thirunal patronized music and dance and his court attracted musicians and dancers from all parts of India. This brought fame and prestige to the Ṭravancore royal family. Swathi Thirunal was a great connoisseur of music and dance and was himself an exemplary musician. He was known as the king among artists and an artist among kings. In the 19th Century, during the reign of Swathi Thirunal, Mohiniyattam underwent many changes. Swathi Thirunal and Irayimmantambi, the famed lyricist of the lullaby 'Omana thinkal kitavo', together composed many varnams, padams, jatiswarams and tillanas that enriched the music of Mohiniyattam. It is recorded that the Tanjavore brothers who were residing at the palace during his reign, recast the style and structure of this dance form as per his instructions. These Tanjavore brothers were basically masters of Bharatanatyam and they had earlier systematized Bharatanatyam into the present innovative style called 'Kacheri' (Margam) with which we are familiar now. That may be the reason why we find similarities in the performance of these two dance forms.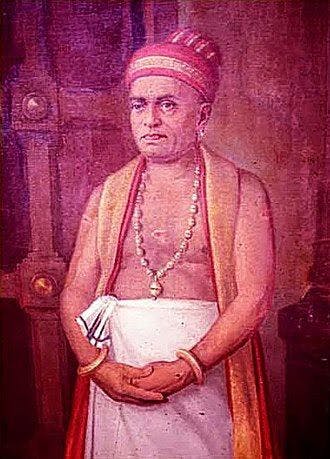 The involvement of the Tanjavore brothers brought about further changes also in the music of Mohiniyattam. The presence of Sopana Samgitam waned and Carnatic music gained prominence – all these were landmarks during the time of Swathi Thirunal. The Northern style of Mohiniyattam retained many items with the folk touch such as the Poli, Candanam, Esal, Mụkkutti, Kummy and Kuṟatti. Swathi Thirunal, due to his proficiency in Carnatic music and the involvement of the Tanjavore brothers, contributed immensely in systematizing the dance art form and revived it to a great extent.
Swathi's padams, varnams and thillanas
It is believed that Swathi Thirunnal had composed nearly 50 padams, 22 varnams, and five thillanas for Mohiniyattam and Irayimmantambi, the genius of his court, had penned down 25 padams and six varnams. Swathi Thirunnal showed special interest in the performance of Mohiniyattam and several Mohiniyattam recitals were included in the programmes during the Navaratri festival. He even wrote some full-length stories for this purpose. These stories were formulated into dance dramas and were staged at the Padmanabha Swamy temple at Thiruvananthapuram. Gradually the Kerala Sopana style of music altogether lost its hold on Mohiniyattam and Carnatic music took over.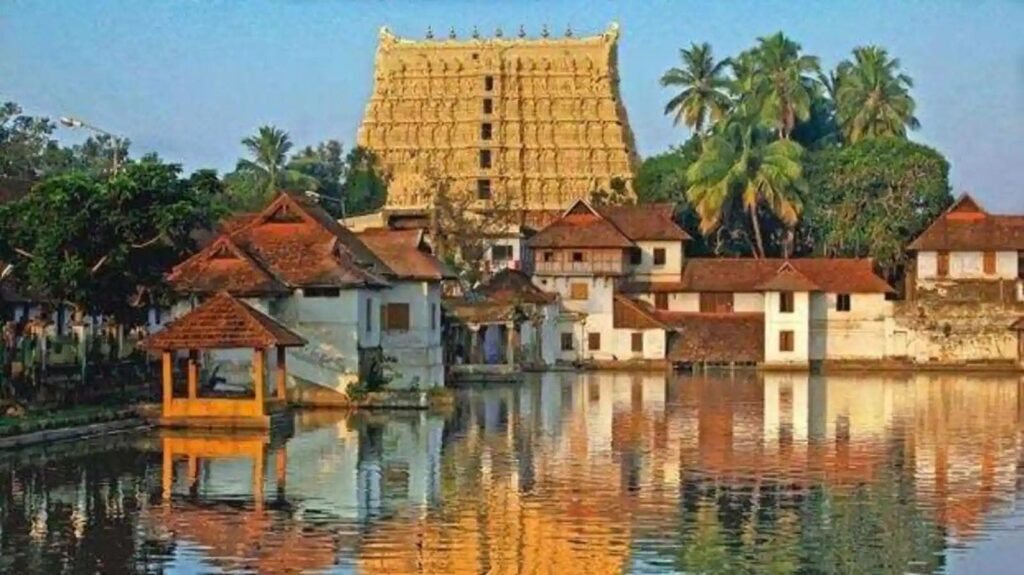 Swathi Thirunal sheltered a dance troupe also under his patronage. Along with many great artists, there were three renowned dancers from Kalladikode in his troupe. It is said that Palakkad Parameswara Bhagavatar, the court musician of Swathi Thirunnal, later opened a Mohiniyattam school at Coimbatore. There is no doubt that Swathi Thirunal was one of the true patrons of Mohiniyattam and its revival. However, sadly enough, his successor Uthram Thirunal was not particularly interested in Mohiniyattam as he was more inclined towards Kathakaḷi. Thus, Mohiniyattam had started deteriorating without sponsors and patrons. Moreover, the perception of notoriety the dance form had slowly started earning by this time might have prevented the king from supporting it. As Kathakali started gaining fame, gloom prevailed on all other performing arts. Mohiniyattam dancers were ready to perform cheap numbers just to eke out a living with the only profession they were well versed in. The dancers also suffered many ignominies at the hands of the less sensitized patrons. Eventually, the harsh and unfriendly circumstances prevailing at that time brought its downfall.