Vallathol Narayana Menon and Kalamandalam infused new life into the then dying art form of Mohiniyattam.
The literary evidence from as early as the Sangha periods proves beyond doubt that the region of Kerala had a rich legacy of music and dance. The name Mohiniyattam starts appearing in literary works in the late 1700s. For instance, the literary works of Kunchan Nambiar and compositions of Swathi Tirunal give us a quick glance of Mohiniyattam as a female dance form centred around the themes of Shringara and Viraha. As we learnt in the earlier articles in the series, patronage dwindled after the death of Swathi Tirunal and the dance form largely survived perhaps through a few Nattuvanars teaching the dance form to a small number of girls/women in the Palakkad area. The social circumstances in which Mohiniyattam performances were organised in the late 19th Century resulted in the moral stigma attached to the form. The dance form would have faded into oblivion if not for the efforts of Kerala Kalamandalam and Vallathol Narayana Menon. Efforts initiated by the poet and the elite institution he founded saw the emergence or resurgence of Mohiniyattam as one of the finest classical dance forms of India.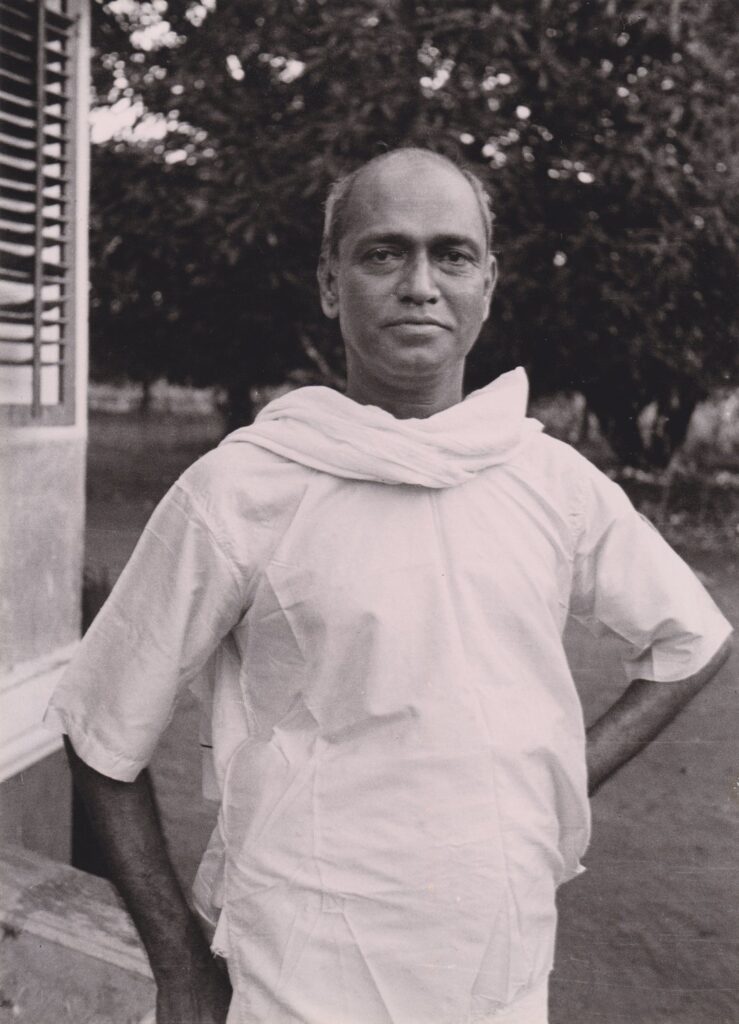 In the 1930s, Kerala Kalamandalam started a 'Kaḷari' or a training center with the fervent intention to transfer the unique dance style of Mohiniyattam to the new generation of dancers who were interested in classical dance forms. 'Mahakavi' Vallathol Narayana Menon, (The title Mahakavi was bestowed upon him in 1913) and Mukunda Raja, the celebrated art connoisseurs, spearheaded this endeavor. They observed and extensively studied the different dance styles prevalent at the time, chose what they thought to be refined and formulated a syllabus. Poli, Esal, Candanam, Kuratti and Mukkutti, considered endemic to Kerala traditions of Mohiniyattam, were excluded. A number of new Varnams, Padams, and Tillanas – characterized as Swathi Thirunal style – were structured and the new generation of dancers were trained in this format. Many workshops and seminars were also conducted on Mohiniyattam. Securing teachers for instructing Mohiniyattam posed a great impediment.
Fortunately, in 1932, Vallathol came across a Mohiniyattam dancer Orikkaledathu Kalyaniyamma and appointed her as the first Mohiniyattam teacher at Kalamandalam. She arrived at Kalamandalam in the company of her guru Krishna Panicker. Later, another Mohiniyattam guru Madhaviyamma, continued the legacy of teaching at Kalamandalam. The contemporary history of Mohiniyattam unfurls itself with these three teachers. The beginning, however, followed the style of Panicker.
Rebirth of Mohiniyattam
Reviving Mohiniyattam was not an easy task. In fact, Vallathol was not able to procure instructors for Mohiniyattam, even though he searched the length and breadth of Kerala. A few families from certain areas of present Thrissur and Palakkad districts of Kerala – Peringottukurissi, Nelluvaya, Kongad, Lakkiti, Mankara, Natavaramba, Chemmanamthatta – were acquainted with Mohiniyattam. However, those who had learnt it never professed to it openly because of the ill fame it suffered; such were the times. Hearing about certain elderly women who had learnt and performed Mohiniyattam, enquirers went in search of them.
But they were driven away with broomsticks at the very mention of the word. People in those times considered it dishonourable to admit to have learnt Mohiniyattam. Though many women like Pāvukonath Tirungipalli Kunchiyamma, Kotakurissi Ambalapattu Lakshmiyamma, Panamanna Pattiyatt Mukambikamma, Panamanna Ammaluamma and Palayannur Kaḷipuratt Thathamma were approached for the same purpose, unfortunately none of them yielded. Still, Vallathol was not disheartened.
At this juncture, Kalari master Eliyannattill Unniraja advised him to seek the help of CN Nambuthirippad of Chovvur Mana. Nambuthirippad obliged and gave a letter introducing him to Orikkaletatt house in Peringottukurissi in Palakkad. When Kalyaniyamma, a member of the family was informed that the visitor came with a reference from C N Nambuthirippad and Mukunda Raja, she duly consented to meet the person. She was convinced that the aim of Kalamandalam was to revive Mohiniyattam, wipe away its bad reputation and develop it into a noble art form, including training girls from respected families. Vallathol's efforts had paid off and Kalyaniamma agreed to become a teacher at Kalamandalam.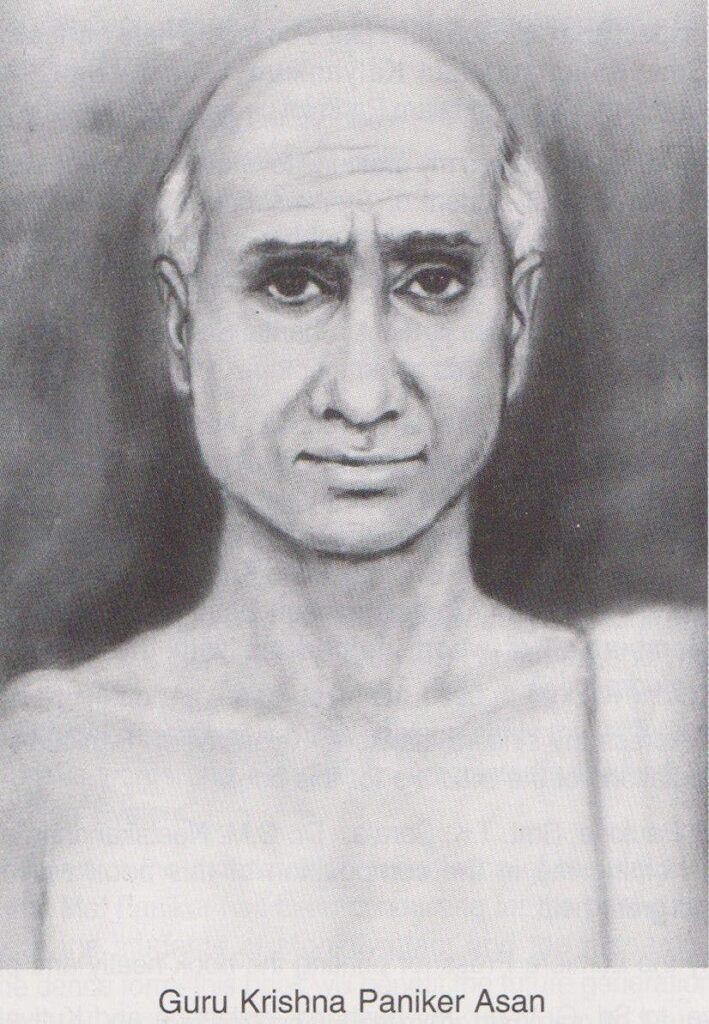 In fact, Kalyaniamma's devotion and respect for the Eliyannattil Thampuran and Nambuthirippad was the main force behind her decision. She was foremost among the Mohiniyattam dancers of that time. Apparently, when she reached Kalamandalam, people there pleaded with her to perform and though she was 40 she danced for a while – the spectators were overwhelmed by her performance. By this time, Korattikkara Appuredathu Krishna Panicker, a Naṭṭuvan (a dancing master), also joined Kalamandalam. Panicker in Elattalam and Madhava Warrier on Maddalam accompanied Kalyaniamma's dance. She had to sing while she danced; that was the tradition followed at that time. After witnessing her dance, connoisseurs of this art form were without any choice but to agree to the fact that the name of this dance form is truly befitting. For a very long time, Kalyaniamma without knowing its real value, and with indifference had kept this beautiful jewel of an art form hidden and unknowingly left it to suffer neglect. However, once she joined Kalamandalam, this art form was brought out of hiding, and the dance form eventually started flourishing.
(Assisted by Sreekanth Janardhanan)
Click here for more on the series
Write to us at [email protected]